Citing figures from July until mid-August, Dr. Julius Drilon of Bacolod City says the unvaccinated who came in as moderate cases, swiftly progressed to a severe and then critical state
All 55 persons who died in July at Negros Occidental's largest COVID-19 referral hospital were unvaccinated.
A report by Dr. Joan Cerrada, chief of COVID-19 Emergency Response of the Corazon Locsin Montelibano Memorial Regional Hospital (CLMMRH) in Bacolod City, also showed that 94% of the 147 admissions were from the unvaccinated sector.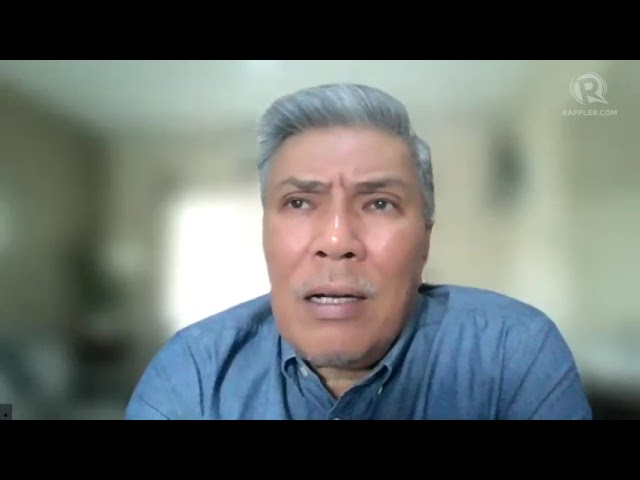 "It's bad," said CLMMRH director, Dr. Julius Drilon, who shared the study with Rappler on August 31.
Drilon believes the Delta variant, known for its speed of transmission, also shortened the time between the onset of symptoms and admissions.
Quoting the report, he said 30% of admissions came within three days of the emergence of symptoms and 42.1% came in between three to seven days.
The CLMMRH chief said the COVID-19 deaths were due to a dearth in vaccines.
"There is disparity or inequality in the vaccine distribution," he said.
"In fairness to our LGU [local government unit] officials, once the vaccines are available, they also utilize us hospitals to vaccinate the different categories of the population," Drilon said.
Resistance from misinformed residents also worsened the situation, Drilon said.
"The vaccine is not going to kill you," he reminded Bacolodnons. "COVID will."
Speed, virulence
Citing figures from July until mid-August, Drilon said the unvaccinated who came in as moderate cases, swiftly progressed to severe and then critical state.
Drilon said he does not expect an improvement in the final August tally as the city showed a steady increase in cases, prompting the DOH Region 6 office to include it among high-risk cities.
Figures from Iloilo were similarly bad.
Mayor Jerry Treñas said that of the 278 COVID deaths in the metro, 93% or 256 were unvaccinated. There was not much change in percentage of deaths, he added, from three weeks before.
Dr. John Q. Wong, consultant of the Inter-Agency Task Force (IATF) Technical Working Group Data Analytics, said on September 1 that partial vaccination gives only 45% of protection against the virus.
Wong, citing City Vax Team records for Sinovac, said the vaccine also protects from virulence. Of the fully vaccinated, only one of 425 infected persons experienced severe symptoms. Only five of 433 partially-vaccinated persons progressed to being severe cases, he added.
There were 184 severe cases who were unvaccinated.
As of Monday, August 30, close to 60%, or 89,852 of 150,855 fully-vaccinated persons in Iloilo City, have received Sinovac. More than 61,000 are waiting for their second dose.
Wong said there is "insufficient data" to compute the vaccine effectiveness of the other brands."
Treñas on Wednesday, September 1, expressed alarm over COVID-19 infections among children, and urged families to get minors and seniors flu shots. Until the city meets 70% of its 525,000 target, he said, the number of infected minors will rise.
Iloilo Governor Arthur Defensor Jr. said the majority of COVID-19 cases in the province were brought home from workplaces, but he did not give figures.
Bacolod Mayor Evelio Leonardia said on August 23 that the city has achieved more than half of its 424,992 vaccination target, fully vaccinating 94,179 individuals and giving first jabs to 156,242 others.
Where are the vaccines?
Local government units in Western Visayas have bolstered their vaccine capacities and tweaked modes of delivery to reach as many vulnerable economic frontline workers.
But the availability of vaccines, officials stressed, remain a challenge.
Treñas and Defensor also urged the national government to speed up the delivery of vaccines, including those purchased by LGUs.
Defensor said the province's vaccination teams will prioritize communities now on granular lockdowns, starting with several barangays in Sta. Barbara town.
The governor said he expects 50,000 doses of vaccines from the national government to come within the week.
Defensor also asked the national government to facilitate its purchase of 100,000 doses of vaccines.
In the city, where daily vaccine doses hit 15,000 in mid-August, Treñas temporarily closed the mega vaccine sites to focus on 11 barangays with clusters of cases.
But on September 1, he announced a new "walk-in" vax day in two major malls on September 6.
Residents can get their jabs without undertaking pre-registration and just need to present their ID cards. – Rappler.com