This is AI generated summarization, which may have errors. For context, always refer to the full article.
'By declaring our friendship to Israel, we approve of the atrocities against humanity it has committed and will continue to commit in the future,' says one Filipino lawmaker, in reference to Israel's attacks against Palestinians
MANILA, Philippines – The House of Representatives in the 19th Congress overwhelmingly passed a bill seeking to commemorate a Philippines-Israel Friendship Day, but two lawmakers who voted against it made sure their colleagues knew why they rejected the proposal.
House Bill No. 7763 – approved on final reading on Monday, May 15 – seeks to designate August 9 as a special occasion to mark "the establishment of diplomatic relations between the Philippines and Israel, birthed from the signing of Proclamation No .173 by President Manuel L. Quezon which called on all Filipinos to welcome and help Jewish refugees who were escaping the horrors of the Holocaust."
The proposal, if signed into law, would direct the Department of Foreign Affairs to conduct activities to celebrate Philippine-Israel Friendship Day, in coordination with the National Historical Commission of the Philippines and other government agencies.
Monday's vote was 256 in the affirmative, two in the negative, and four abstentions.
Lawmakers who voted no to the bill are assistant majority leader Zia Alonto Adiong (Lanao del Sur 1st District) and Mindanao affairs committee chairman Yasser Alonto Balindong (Lanao del Sur 2nd District), citing the decades-long Israel-Palestinian conflict which has recently flared up again.
"By declaring our friendship to Israel, we approve of the atrocities against humanity it has committed and will continue to commit in the future," Balindong said.
"I sympathize with the Palestinian Christians, Muslims, and Jews, who every day suffer from this conflict. The Palestinians have been forced to leave their homes and leave their lives they have grown into behind so that the Israeli can occupy their properties and livelihood," Adiong added. "Maybe we should also explore the establishment of a similar celebration with Palestine."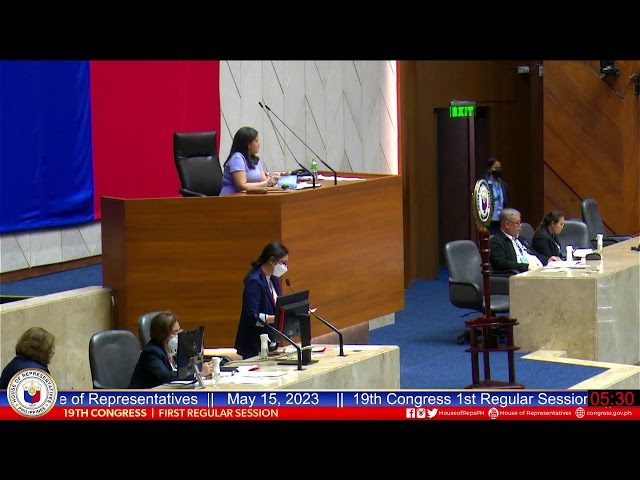 Israel-Palestinian violence has been intensifying for months, with frequent Israeli military raids and settler violence in the West Bank amid a spate of Palestinian attacks on Israelis. Since January, more than 140 Palestinians and at least 19 Israelis and foreigners have been killed in the West Bank and Israel.
Israel captured Gaza and the West Bank, areas Palestinians want for an independent state with East Jerusalem as its capital, in a 1967 war. Israeli forces and settlers withdrew from Gaza in 2005. Statehood talks have been frozen since 2014.
Human rights group Amnesty International said Israel continues to oppress and discriminate Palestinians in Israel and the Occupied Palestinian Territories, which it said is equivalent to an apartheid.
"Israel escalated its crackdown on Palestinians' freedom of association. It also imposed arbitrary restrictions on freedom of movement and closures that amounted to collective punishment, mainly in the northern West Bank, ostensibly in response to armed attacks by Palestinians on Israeli soldiers and settlers," read the group's 2022 report on the conflict. – with reports from Reuters/Rappler.com