If the National Telecommunications Commission isn't checking the right performance indicators, then there's a huge problem, says Marikina congresswoman Stella Quimbo
Marikina City 2nd District Representative Stella Quimbo grilled the National Telecommunications Commission (NTC) for using allegedly questionable parameters to assess internet speed and affordability in the Philippines.
During a House hearing on internet connectivity issues on Thursday, November 5, the economist-turned-lawmaker put NTC Commissioner Gamaliel Cordoba in the hot seat after the latter said fixed and mobile broadband internet speeds in the Philippines have increased since 2016. 
"Mag-reassess po tayo ng performance indicators. Kayo po ang regulator ng telcos. Kung mali po 'yung pinapanood 'nyo, may malaking problema tayo diyan," Quimbo said.
(You should reassess your performance indicators. You're the regulator of telcos. If you're monitoring the wrong things, then we have a huge problem there.)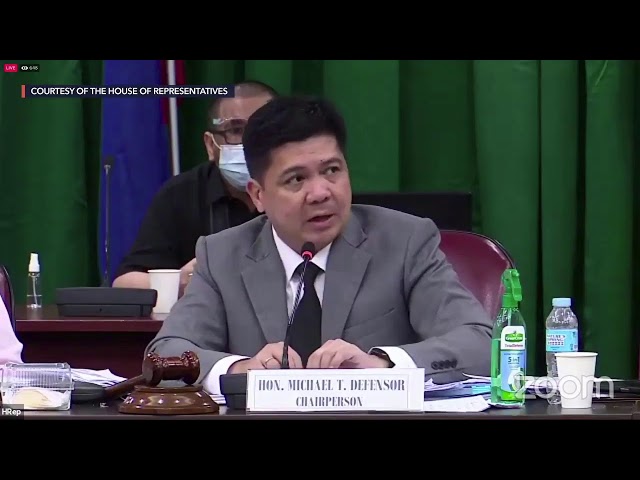 Citing the findings of the Ookla Speedtest Global Index, Cordoba said download speeds for fixed broadband in the Philippines increased by 229.7% from 7.91 megabits per second (Mbps) in July 2016 to 26.08 Mbps in September 2020.
He also said download speeds for mobile broadband rose by 127.06%, from 7.44 Mbps in July 2016 to 16.89 Mbps in September of this year.
But Cordoba failed to mention that the Philippines remains among the countries with the slowest internet speeds in the world. In 2019, the country's average speed of around 19 Mbps was much slower than the global average of 57.91 Mbps.
A World Bank study also said last October that the cost of internet in the Philippines is still high and speeds offered are relatively slower compared to its Southeast Asian neighbors.
In fact, poor internet connection is among the top issues faced by Filipino students who are forced to take their classes online because of the coronavirus pandemic.
'Wrong metrics'
Cordoba then went on to cite data from Cable.co.uk that states the Philippines has one of the cheapest mobile data services in the world, ranking 61st out of 228 countries across the globe. 
Based on its website, Cable.co.uk is a firm that compares the broadband, TV, landline, and mobile packages from the leading providers in the United Kingdom.
But Quimbo questioned the NTC's metrics, saying that internet affordability cannot be gauged properly if prices in the Philippines are compared to those in developed countries like the UK.
"Hindi kaya mali ang metrics na ginagamit natin, especially for pricing?… So alam naman natin na iba 'yung cost of living ng bawat bansa sa buong mundo," Quimbo said.
(Is it possible that you're using the wrong metrics, especially for pricing?… So we know that cost of living per country is different across the world.)
"Palagay ko po hindi pricing 'yun kundi spending. Iba po ang spending sa pricing. Spending po, you multiply prices and quantities purchased. So those are not comparable," she added.
(I think what you were citing was not pricing but spending. Spending is different from pricing. Spending is where you multiply prices and quantities purchased. So those are not comparable.)
On Thursday, the House committee on public accounts as well as committee on good government and public accountability kicked off their joint hearing to follow up on President Rodrigo Duterte's threat to shut down Globe and Smart if their services do not improve by December this year. 
Globe and Smart both offer calls, text messages, and internet. But subscribers are often frustrated as mobile data services of both networks can become slow and unreliable. – Rappler.com