(1st UPDATE) In-person classes in elementary and secondary schools in Ilocos Norte are said to have resumed 'smoothly'
It took another level of "mental preparation" for both kids and teachers to adjust to the transition to face-to-face classes which began on Monday, November 15, after 20 months of distance learning due to the COVID-19 pandemic.
But Arnel Calipio, a teacher in Dumalneg National High School (DNHS) in Dumalneg, Ilocos Norte, said that he was glad to be back inside the classroom to teach.
There was a big difference with physical and modular modes of teaching, Calipio said. He pointed out that face-to-face classes allow for a better delivery and explanation of lessons to students, as well as immediate feedback.
DNHS is the only secondary school in the Ilocos region allowed to join the pilot run of in-person classes. The nine others in the Ilocos Region are all elementary schools, with eight of these elementary schools being in Ilocos Norte.
In DNHS, at least 48 students from grades 11 and 12 under the technical-vocational livelihood track participated in the pilot run.
Calipio hoped students would gain a "higher academic achievement and be under a happier environment" for the rest of the school year.
DNHS senior high school students Jayjay Bacong and Adonis Aguinaldo said an essential part of learning was given back to them with the resumption of physical classes. They both said they were following health protocols to ensure their protection and making the best out of the new experience.
On Monday, the first day of the pilot run of in-person classes in Ilocos Norte went "smoothly" for over 300 students who trooped back to the nine schools, which are located in remote areas in the towns of Dumalneg, Bangui, Marcos, and Pinili.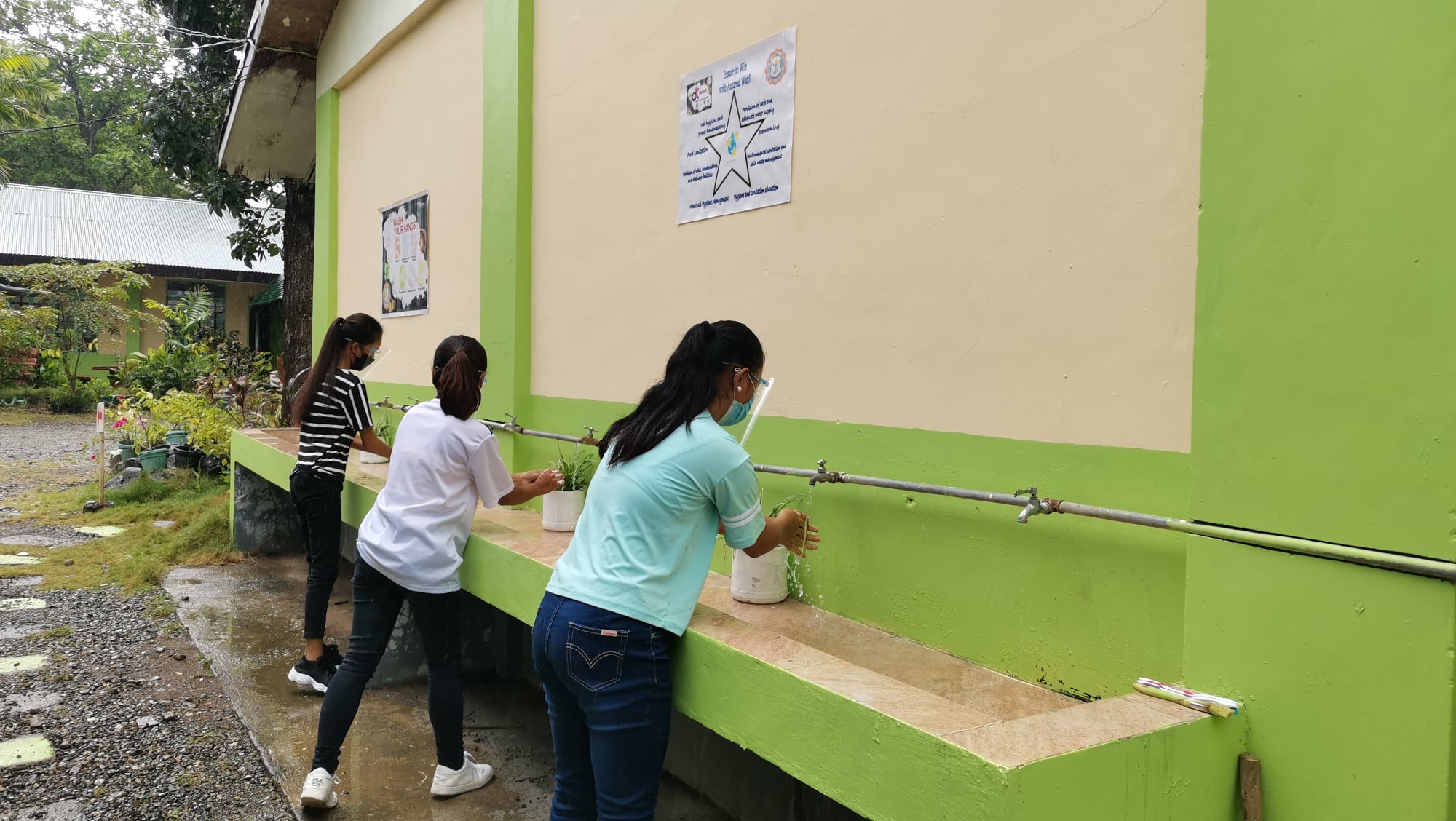 The mood was subdued as schools did away with the usual ceremonial kick-off to avoid flustering students, particularly those in the kindergarten level who walked to a physical school for the first time since the pandemic began. There was a short orientation and classes began as usual, said Valerie Talamayan, information officer of the Department of Education (DepEd) in Ilocos Norte.
Talamayan said that of 383 students listed to participate in the activity, 30 students failed to attend the first day. The 30, she said, were excused from classes as they were slightly unwell.
Parents were advised to just let their kids stay at home and not attend physical classes if they see their children are about to get sick.
Atmosphere of excitement
The atmosphere was peppered by both excitement from the parents and students, said Talamayan.
Many parents in the province had been looking forward to the resumption of physical classes as they also had been having a hard time with their kids' modular learning.
Calipio said that the resumption of physical classes helped him to be relieved of his "dual responsibility" as a parent to his children, who are also going back to school on Monday, and as a teacher at DNHS.
At the end of the first day of physical classes, Barangay Health Workers were tasked with disinfecting the classrooms used as part of DepEd health protocols. On the second day on Tuesday, the students started to attend an alternate scheme for physical attendance to avoid crowding, said Talamayan.
The challenge now was how to strictly sustain the implementation of health protocols.
Faustino Tomas, a barangay captain in Quibel village in where DNHS is located, said they came up with a barangay resolution to ensure assistance would be extended to school administrators in terms of strict implementation of health protocols. – Rappler.com
John Michael Mugas is a Luzon-based journalist and an awardee of the Aries Rufo Journalism Fellowship.