This is AI generated summarization, which may have errors. For context, always refer to the full article.
Petitioners questioned the hasty approval of the Maharlika fund bill in the House, but the Supreme Court says the issue is not yet 'ripe for adjudication' since it has yet to pass into law
MANILA, Philippines – The Supreme Court on Friday, May 12, dismissed what it called a "premature" petition that challenged the constitutionality of the proposed Maharlika Investment Fund and its hasty approval in the House of Representatives.
In a five-page resolution, the High Court said there was no case or controversy "ripe for adjudication" since no law has been passed.
The proposed sovereign wealth fund hurdled the House in December 2022, but remains pending in the Senate.
"Constitutional questions may not be presented to the Court at an inopportune time. Prematurely adjudicating issues in a judicial forum despite a bare absence of facts is presumptuous, and would result in the Court issuing a mere advisory opinion," the resolution read.
"For an act to be considered ripe for adjudication, an act must have been accomplished or performed by either branch of government, and the petitioner must allege the existence of an immediate or threatened injury to himself resulting from the challenged action," the High Court added.
In its petition for certiorari filed in February, the progressive Makabayan bloc requested the High Court to nullify both President Ferdinand Marcos Jr.'s certification of the Maharlika fund bill as "urgent," and the bill's subsequent approval on third and final reading at the House.
The petitioners had argued, citing the Constitution, that a presidential certification of urgency "must only be exercised in a clearly exceptional situation of public emergency or calamity."
The Makabayan bloc also insisted that the bill was railroaded so much that when the heavily amended bill was approved on final reading three hours after it was passed on second reading, lawmakers voted without a final copy of the bill.
The first bill on the Maharlika fund was introduced in the House on November 28, 2022, and was fully approved by the House after 17 days – an unusually speedy pace for a measure that was not a carryover from past congresses.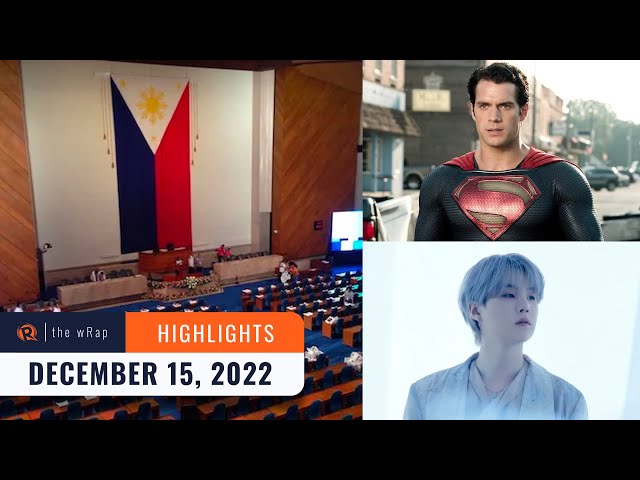 The approved House bill seeks to establish a sovereign wealth fund whose seed capital – amounting to P110 billion – would come from dividends of the Bangko Sentral ng Pilipinas as well as investible funds of the Land Bank of the Philippines and the Development Bank of the Philippines (DBP).
But the current Senate version – which has yet to reach the plenary – is different. Upon creation of the Maharlika Investment Corporation, P125 billion in common shares will be subscribed by the Landbank, DBP, and the national government.
Critics expressed fears about the proposal, citing corruption and investment risks, and economic challenges. – Rappler.com