'Because they did not vaccinate early, they're now trying to play catch-up,' says former Philippine health secretary Manuel Dayrit
More than a year into the COVID-19 pandemic, Southeast Asian countries are battling one of the worst outbreaks in the world driven by the highly-transmissible Delta variant.
In the Philippines, experts and health officials already saw an increase in cases. Local transmission of the variant was also confirmed. Thailand and Vietnam – which were both praised for successfully containing the virus for much of the pandemic – were not spared from a new surge brought by the Delta variant.
What went wrong? What can the Philippines learn from them in terms of managing COVID-19 outbreaks?

In a recent episode of Rappler's Southeast Asia Speaks, former Philippine health secretary Manuel Dayrit said that surge in infections in Thailand and Vietnam could have been prevented if they started vaccinating early.
"Because they did not vaccinate early, they're now trying to play catch-up, and they're playing catch up in the midst of a surge and you can see that Thailand and Vietnam's [vaccination are] going up," Dayrit said.
"While their health systems had the capacity to contain the less transmissible variant, I guess when the more transmissible variant hit them, it overran their capacity," he added.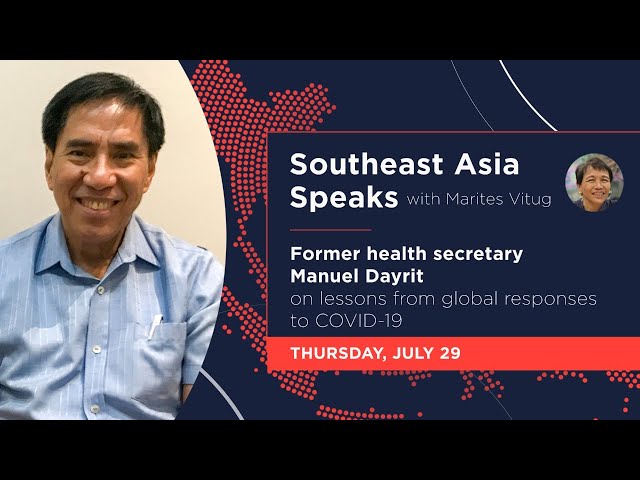 While most of countries started vaccination drives in January 2021, Thailand only began its inoculation drive on June 7 and Vietnam on March 8, with limited vaccine supplies. The Philippines, meanwhile, began legally rolling out vaccines on March 1.
Though Thailand started three months after the Philippines, it overtook the Philippines in terms of the number of COVID-19 vaccine doses administered per 100 people, according to Our World in Data.
Dayrit, however, said that Thailand and Vietnam cannot be blamed for complacency because of the "dynamic of [their] political system and health system." He added that the two countries decided to wait for the availability of other vaccines to use on their population.
"I know that Thailand said that 'we'll manufacture ourselves.' Vietnam said 'we will manufacture ourselves'," he said.
The Philippines, meanwhile, has a whole portfolio of COVID-19 vaccines. This, according to Dayrit, is interesting as compared to Indonesia – now called the epicenter of COVID-19 Asia – who has been using the vaccine made by Chinese drug maker Sinovac.
"We have a mix of people vaccinated with different vaccines and that is also interesting because that is different from the situation in Indonesia where most of the vaccinations in Indonesia were through Sinovac," he said.
Ramp up vaccination
Dayrit, who led the Philippines' successful containment of SARS outbreak in 2003, said that the country wasn't able to contain the transmission of COVID-19 since the pandemic began. He added that the country is "actually having a propagation of infection."
"The story of our epidemic is that it's just propagating and more people are getting infected. And after a surge, you just have so many cases in that population that it's harder for to bring down to pre-peak levels," he said.
The former health chief said that the country's vaccination program is a "work in progress" and that the government should ramp up its inoculation drive to achieve protecting its population by the end of the year.
Dayrit said that the government must achieve its target of vaccinating 70% of the population of "NCR Plus 8" areas and 30% vaccinating the population in the provinces.
"We have to continue our vaccination program to achieve 70% or 80% in NCR Plus 8 and maybe achieve 30% in the provinces. Because at 30%, you can slow down the infections, even by the infections by the variant," he said.
Along with Metro Manila – which has remained the epicenter of the pandemic since the health crisis broke out in 2020 – Bulacan, Cavite, Rizal, Laguna, Pampanga, Batangas, Metro Cebu, and Metro Davao make up areas part of "NCR Plus 8."
At the current pace of the vaccination, Dayrit said that the government must push to do 700,000 jabs per day to achieve its target of population protection by the end of the year.
"We're doing quite well. They're reaching half a million jabs a day, maybe even 600,000. And hopefully, we can aim for 700,000 jabs per day and if we're able to do that, were going to achieve 70% in NCR Plus by the end of the year," Dayrit said.
The Philippine government earlier acknowledged challenges in reaching herd immunity by the end of the year, saying it would shift to a more urgent goal of "population protection through mass immunization."
Silver lining for PH, Indonesia
While the Philippines and Indonesia have millions of COVID-19 cases, Dayrit said that the "silver lining" for the two countries is that most of their populations have already developed a natural immunity from the virus.
"The silver lining for the Philippines and Indonesia is that yes, we have a lot of casualties, but because a lot of people got infected, natural immunity went up, and with vaccination coming in, we're probably getting our vaccination levels in the population higher," he said.
As of August 1, Thailand has cumulative infections of 615,314 while Vietnam has 145,000 cases. Meanwhile, the Philippines has 1,597,689 cases and Indonesia has 3,409,658 infections.
For four consecutive days, the Philippines logged over 8,000 COVID-19 cases per day, higher than the usual 5,000 to 6,000 daily cases that get reported.
Indonesia, the world's fourth most populous country, is struggling to control the spread of virus transmission despite imposing its toughest mobility curbs so far. The more infectious variant of COVID-19 has already crippled Indonesia's healthcare system.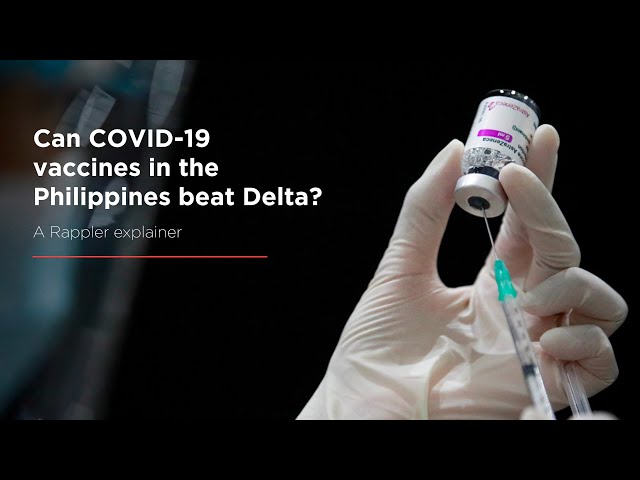 The Philippines now has 216 known cases of the highly transmissible variant, but there are concerns that the actual number may be far higher, as the Philippine Genome Center is only sequencing a small percentage of the positive cases. – Rappler.com