Lilia 'Leah' Cruz, referred to as the 'onion queen' or 'Mrs. Sibuyas,' had been the subject of a previous congressional probe
MANILA, Philippines – In the hearings being conducted by the House agriculture committee to investigate why the prices of onions have skyrocketed in recent months, a businesswoman has taken the spotlight.
Lilia "Leah" Matabang Cruz has faced lawmakers in two meetings already – one on February 8 and another on February 14 – to shed light on her involvement in issues surrounding the country's onion industry.
She has asserted her innocence, insisting that allegations against her were manufactured by her enemies.
But this is not the first time Cruz – referred to as the "onion queen" or "Mrs. Sibuyas" – became the subject of a congressional probe, having been identified as an alleged figure in the cartel of basic commodities as early as 2013.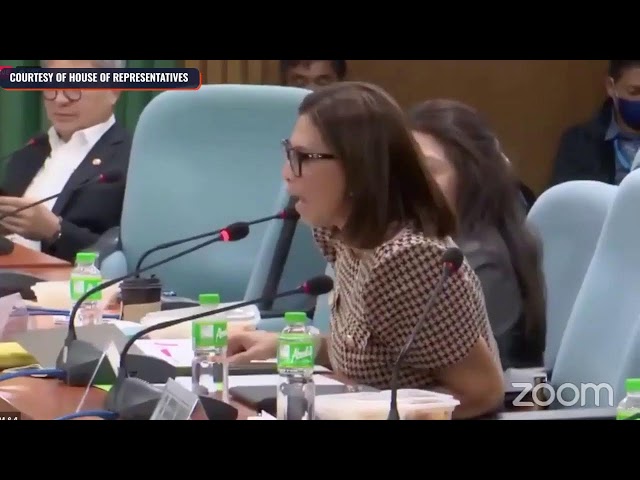 Vegetable farmer
The July 2014 issue of Agriculture Magazine profiled Cruz, describing her as a "vegetable farmer" and a "reputable godmother of vegetable producers, small vendors, and traders of the Divisoria market."
She hails from Nueva Ecija, where she established a coordinating center for vegetable traders.
The magazine writeup said she started building her network of small vendors, traders, importers, and exporters in 1998, but she registered her organization called Vegetable Importers, Exporters and Vendors Association Philippines (VIEVA) with the Securities and Exchange Commission (SEC) only in 2012.
A couple of Rappler reports in 2012 already quoted Cruz on matters related to the price increase of vegetables, and lost revenues from shallot exports.
First dealing with controversy
By 2013, she had already been an established figure in the vegetable trading industry. A press release from March that year from the Department Agriculture (DA) identified her as chairperson of the National Onion Action Team (NOAT), a special body created by the DA that makes recommendations to the Bureau of Plant Industry (DA-BPI) on the volume of allowable imports.
But in September 2013, Cavite 4th District Representative Elpidio Barzaga filed a resolution with the House identifying her as the "sole importer of garlic and onion in the country" who was popular within the Bureau of Customs.
That resolution alleged she controls dummy companies to create a monopoly on garlic and onion importation.
The good government committee responded to Barzaga's request and conducted a hearing in February 2014, where she denied allegations of a monopoly. She said VIEVA consisted of 20 importer companies, eight exporters, 200 vendors, and 100 affiliated farmers' cooperatives.
She also disputed accusations that her drivers, helpers, and clerks owned companies that were issued import permits by the DA-BPI.
Legal challenges
Eventually, Cruz was dragged into the controversy surrounding the staggering spike in garlic prices in the Philippine market in mid-2014.
In September that year, the Department of Justice's (DOJ) Office for Competition (OFC) recommended the prosecution of various individuals, including Cruz, after investigation showed that she "cornered at least 75% of the total garlic importation in the country" with the help of import permits from DA-BPI, allowing her to supposedly dictate prices, despite abundant supply.
Another report by the OFC in January 2015 said VIEVA controlled onion imports. It recommended the abolition of NOAT, saying, it was an "exclusive group composed primarily of cooperatives and importers closely related or affiliated to Cruz."
That same month, the National Bureau of Investigation (NBI) sued 127 government officials and importers over the garlic cartel controversy, including Cruz. In its complaint, the NBI alleged that Cruz paid P60,000 to DA-BPI per import permit.
"The issuance of plant quarantine clearance (import permit) for garlic from 2010 to 2014 shows that 3,652 permits were issued and out of these 2,469 were issued to VIEVA," the 2015 NBI report read.
In 2018, the Office of the Ombudsman said it found probable cause to charge former agriculture secretary Proseso Alcala, Leah Cruz, and 22 others over the garlic cartel fiasco. A year later, Cruz was among those indicted before the Sandiganbayan.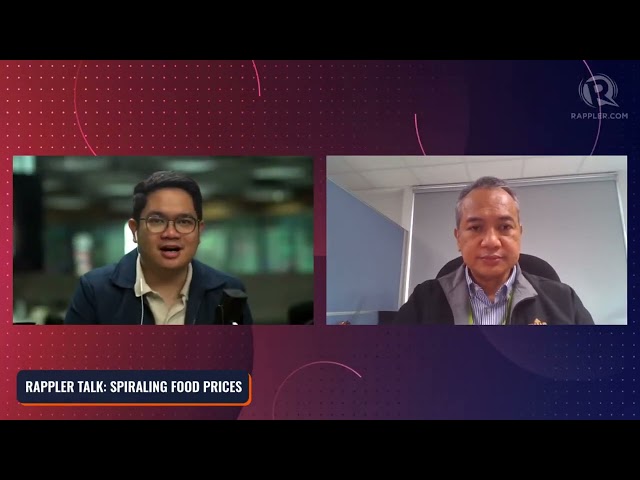 Present day
Now, Cruz is back in hot water as government officials struggle to get to the bottom of the country's crisis on onions – now among the world's most expensive.
But during the first agriculture committee hearing, she irked lawmakers after she claimed she could not remember several of her business dealings back in the day.
For one, she could not recall the exact founding date of PHILVIEVA, a company where she holds a key position in. She said she has a majority stake there and sits as its vice president.
Cruz added she "will have to check" when asked through what corporation she was involved in vegetable importation.
"You're 47 years old, your memory is not impaired. How can you forget how you made money? That's something you will not forget," House appropriations senior vice chairperson Stella Quimbo told Cruz.
"It's difficult to hold on to your word that you cannot remember when we are talking about the importation of tons of garlic and onions. You also said you cannot recall being part of any government agency attached to the DA but then later said you were a part of an advisory council," added House Deputy Majority Leader Jay-jay Suarez.
At the start of the second day of inquiry, onion stakeholder Israel Reguyal, who heads a cooperative in Nueva Ecija, said that Cruz duped him in one of their transactions back in 2013.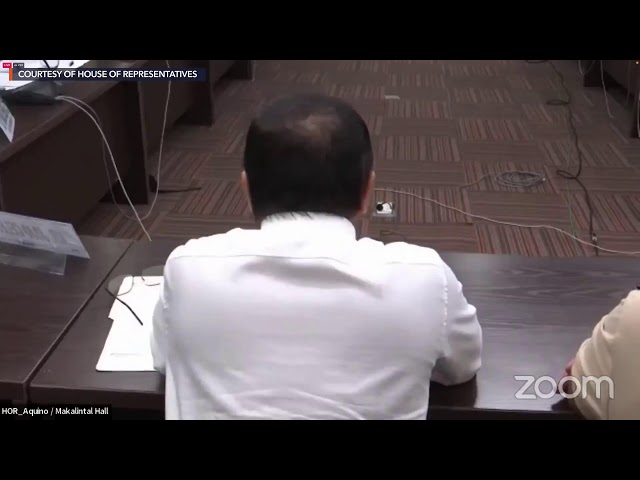 Reguyal claimed Cruz offered to buy his group's onions at a higher price, to which he agreed with, but Cruz supposedly failed to pay him fully, resulting in financial losses worth P30 million.
During the first hearing, Cruz insisted that allegations against her are untrue.
"I have been implicated in the smuggling of onions and garlic, yet time after time, my faceless accusers have yet to prove their accusations," Cruz said. "Unless they take this challenge, all these claims should be taken with a grain of salt." – Rappler.com