This is AI generated summarization, which may have errors. For context, always refer to the full article.
(UPDATED) ABS-CBN is still the Filipinos' top choice, says the Senate president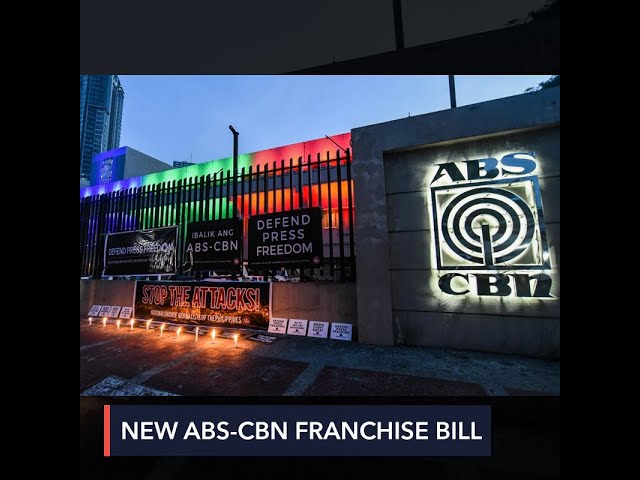 Senate President Vicente Sotto III on Monday, January 4, filed a bill seeking to renew the franchise of Philippine broadcast giant ABS-CBN.
Sotto filed Senate Bill 1967 to renew for another 25 years ABS-CBN's legislative franchise, which a House committee rejected in July 2020 following President Rodrigo Duterte's tirades against the television network.
Citing a Social Weather Stations survey released in September 2020, Sotto said TV remains to be the top source of news in the country. Sotto also pointed out the role of The Filipino Channel for overseas Filipinos.
"ABS-CBN is still the top choice of viewers in the Philippines as its viewers nationwide prefer to catch relevant news and inspiring TV series on ABS-CBN as the network registered an average audience share of 45%or 14 points higher than GMA's 31%," Sotto said in the bill, citing ratings data from Kantar Media.
"ABS-CBN's wide reach to Filipinos, alongside the undeniable advantages of broadcast media relative to mass communication, definitely calls for the immediate renewal of the network's franchise," Sotto said.
In a separate text message to reporters, Sotto criticized other stations for their "mediocrity."
"I noticed the TV stations have been replacing their news programs with animes. It means competition is absent and mediocrity is creeping in because of the absence of a strong competitor like ABS-CBN," Sotto said.
No effect until the House moves
While Sotto's move may delight the network and its supporters, the bill would not have actual effect until the House of Representatives – filled with Duterte allies – files and approves a similar measure.
This is because under the 1987 Constitution, private bills such as franchise renewals must first emanate from the House. At present, there is no counterpart bill in the chamber.
But Sotto remains optimistic due to the new House leadership under Speaker Lord Allan Velsaco. "Yes. New Speaker, new officers. Could be a better chance," Sotto told reporters.
Sought for comment, House Deputy Speaker and Batangas 6th District Representative Vilma Santos Recto told Rappler she would file a new bill renewing ABS-CBN's franchise following Sotto's filing of his own version in the Senate.
Recto, a popular actress before she joined politics, had been among the 11 members of the House committee on legislative franchises who voted in favor of ABS-CBN's franchise renewal in 2020.
The 70 other members of the panel voted against the media giant, eventually leading to its closure.
"Yes, I will! I filed it the last time, it's the right thing to do," Recto said.
But asked what she thinks would be the chances of the bill hurdling the House considering that the legislative franchises panel still has the same members, Recto said she is merely "hoping for the best."
ABS-CBN was forced to go off-air in May 2020 due to a National Telecommunications Commission order. Lawmakers rejected its bid for a fresh franchise in July over alleged "numerous violations" – a decision widely condemned as politically motivated.
Following its shutdown, the network focused on its digital and cable businesses. But many Filipinos still do not have access to such technology.
The closure of ABS-CBN has led to massive job cuts and has denied Filipinos, especially those in provinces, easy access to information especially during disasters. – with a report from Mara Cepeda/Rappler.com