'We don't drop the ball on this disease as we fight another one,' says UNAIDS Executive Director Winnie Byanyima on Rappler Talk
As the country battles the COVID-19 pandemic, the United Nations agency combating HIV/AIDS appealed to the Philippine government not to "drop the ball" on the fight against the HIV/AIDS epidemic.
In a Rappler Talk interview on Thursday, May 13, UNAIDS Executive Director Winnie Byanyima said health services for people living with HIV have been disrupted due to mobility restrictions, making it hard for them to access treatment for the disease.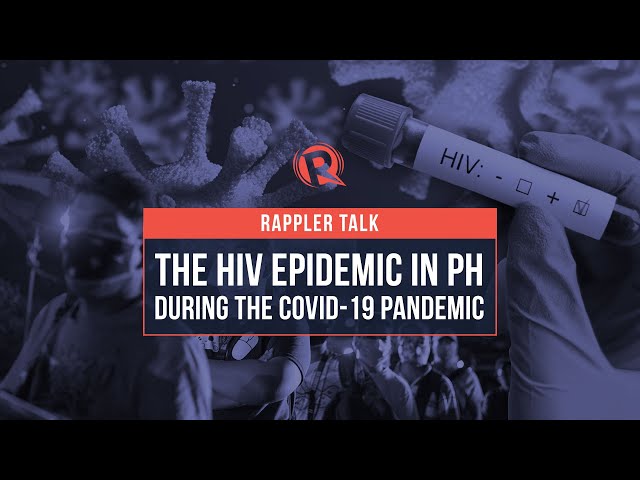 "The services themselves were disrupted – testing and treatment were also affected – to fight yet another pandemic… We need to find smarter and innovative ways to share these services. We don't drop the ball on this disease as we fight another one," Byanyima said.
The UNAIDS official said the Philippines has the fastest growing HIV infections in the Asia Pacific and one of the highest number of infections in the world, with an estimated 111,400 people living with HIV as of 2020.
"Out of that number, less than a half were on treatment. That's not good. We can push that up and make sure that all of them are on treatment," she said.
According to UNAIDS, stigma and discrimination remain the greatest barriers for accessing HIV testing in public hospitals and clinics.
Missed targets
According to the UNAIDS official, the Philippines missed the global targets of knowing the health status of 90% of people living with the disease, and treating the 90% of those who know their health status.
"The Philippines fell very short of those targets. By last year, the Philippines had only had 70% of people with HIV who knew their status, not 90%. And the Philippines had only 43% who are those on treatment, less than half so the country has an important job to do especially that COVID-19 has come and disrupted the health services," Byanyima said.
In the Philippines, a law known as the Republic Act No. 11166 or the Philippine HIV and AIDS Policy Act of 2018 made health services for people living with HIV more accessible. It mandated public and private hospitals to become HIV treatment hubs.
Under the law, people living with HIV should be provided free treatment for the disease, such as the free anti-retroviral therapy. The treatment costs around P15,000 a year per patient. This is available in all designated treatment facilities of the Department of Health.
What can gov't do
Byanyima said that to fight the HIV epidemic, the country needs to allot enough budget for the implementation of the Philippine AIDS law.
"The law is important. What the government needs to do to is put budget for it to be able for the law to be implemented," she added.
Aside from the this, the country should also strengthen the Philippine National AIDS Council because the epidemic is a "health, social, community, human rights, economic, and a governance issue."
"You need all parts of government and society to fights against the epidemic. Put the different actors that you need to have a multi-sectoral response," Byanyima said. – Rappler.com