UK warships HMS Spey and HMS Tamar would be deployed to sail in the Indo-Pacific region
A United Kingdom (UK) official has reiterated her country's intent to deploy permanent offshore patrol vessels in Southeast Asia during a meeting with Defense Secretary Delfin Lorenzana last week. 
"Minister [Amanda] Milling conveyed the UK's intent to maintain two offshore patrol vessels permanently in Southeast Asia, as a demonstration of its long-term commitment to the Indo-Pacific region," the Department of National Defense (DND) said in a statement Tuesday, October 12.
The defense department said Milling, the newly appointed UK Minister for Asia at the Foreign, Commonwealth and Development Office, met Lorenzana on Friday, October 8, to discuss the defense relations between the two countries.
As early as July, the UK announced that it would permanently deploy its warships – HMS Spey and HMS Tamar – to guard the Indo-Pacific region. Offshore patrol vehicles were used to ensure maritime security in coastal areas, as well as for effective disaster relief.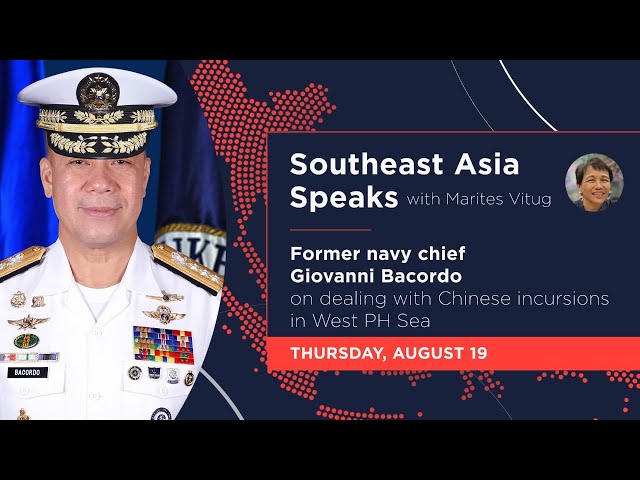 In an article in August, China-run Global Times undermined the UK's plan and said the ships would be deployed to maintain the UK's "presence in Asia." The Global Times added that the UK  "doesn't have the ability to intervene in regional hotspot issues." 
The deployment of patrol vehicles would strengthen the security of the Indo-Pacific amid the continuous threats of China. The reiteration of the UK's plan also coincided with the recent signing of the Australia, UK, and United States (AUKUS) trilateral agreement, which seeks to strengthen the presence of the three nations in the Indo-Pacific region. 
"The AUKUS trilateral security partnership was also discussed, the intent of which, per Minister Milling, is to support Australia's capability to contribute to security in the region," the DND said.
Aside from the trilateral relations, Lorenzana and Milling also discussed the bilateral defense cooperation between the two countries.
"During the meeting, which was also attended by UK Ambassador to the Philippines Laure Beaufils, the two Ministers discussed developments in bilateral defense cooperation between the Philippines and the UK, which is being implemented under the 2017 Memorandum of Understanding on Defense Cooperation," the defense department said.
The memorandum was signed in December 2017 between the DND and the Ministry of Defence of the United Kingdom of Great Britain and Northern Ireland. The agreement facilitated continuous defense cooperation between the two countries. – Rappler.com