United Nations human rights chief Michelle Bachelet says 'accountability for human rights violations remains a long-standing concern in the Philippines'
United Nations (UN) High Commissioner for Human Rights Michelle Bachelet on Monday, June 21, said the Philippine government's review panel tackling drug war killings should bring about accountability amid widespread impunity in the country.
While acknowledging the recent steps taken by the Department of Justice-led probe, Bachelet said it is important that this process bring justice to the victims of President Rodrigo Duterte's war on drugs.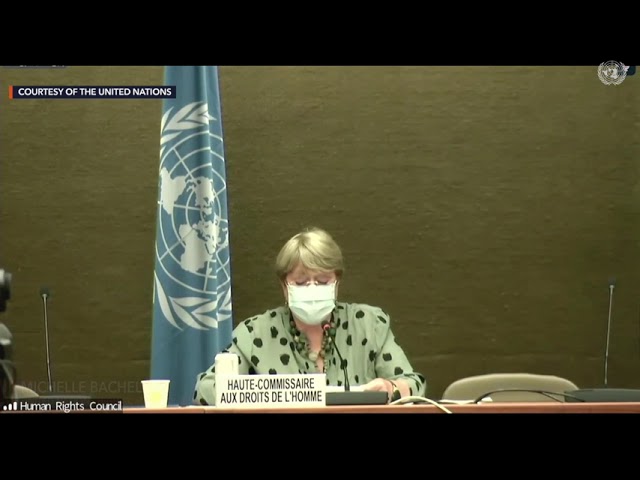 "I note steps taken by the government in its internal review of alleged police killings," she said in a speech during the 47th session of the UN Human Rights Council (UNHRC).
"It is important that reinvestigation of cases produces meaningful results, as accountability for human rights violations remains a long-standing concern in the Philippines," Bachelet added.
The panel was created in June 2020 in the aftermath of a scathing report by Bachelet's office, which said that the war on drugs was carried out without due process and that the local system wasn't enough to exact accountability over the killings.
In February 2021, Justice Secretary Menardo Guevarra announced that the police failed to follow standard protocol in the conduct of its anti-illegal drug operations.
The DOJ eventually revealed that only 328 cases "were made available for the review," out of thousands of killings. The panel has not yet filed cases as a result of the review.
The Commission on Human Rights (CHR), meanwhile, also remains excluded from the panel despite promises of the DOJ. It still has no full access to drug war documents, crucial to the conduct of independent probes.
In her speech on Monday, Bachelet highlighted the need for the inclusion of independent parties in the investigations.
"I again emphasize the importance of protecting and ensuring the full participation of civil society and the independent national human rights institution," she said.
Bachelet said that her office is "close to finalizing" the UN joint program on human rights with the Philippine government. This is part of the "technical assistance" offered by her office through a resolution adopted by the UNHRC in October 2020.
Bachelet's address comes a week after the International Criminal Court (ICC)'s Office of the Prosecutor announced that it has officially sought authorization to open an investigation into the alleged crimes against humanity committed in Duterte's violent anti-illegal drug campaign.
In her report, former ICC prosecutor Fatou Bensouda also touched on the drug war review panel, noting that "little information is available regarding its actual work or output," and "there appear to have been no further criminal prosecutions as a result."
Duterte's war on drugs has led to at least 6,117 killed in police operations, according to the government count, as of April 30, 2021. Human rights groups estimate the number to be between 27,000 to 30,000 to include victims of vigilante-style killings. – Rappler.com