US Ambassador to the Philippines MaryKay Carlson says Washington stands ready to raise the issue in meetings with Philippine officials
MANILA, Philippines – The United States on Monday, October 17, expressed concern over recent attacks against journalists in the Philippines, denouncing efforts to harass and intimidate reporters in the country.
In a roundtable discussion, US Ambassador to the Philippines MaryKay Carlson described as "shocking" the killing of radio broadcaster Percival Mabasa, popularly known as Percy Lapid, whose death prompted renewed calls to ensure the safety of journalists in the country.
"It was shocking, and we extend deepest condolences to Percy Lapid and his family and to anyone who is subject of violence in that regard, but especially when it's a journalist, whose job it is to often reveal truths that are not convenient," Carlson said.
The Philippine press, while known to be among the most vibrant in the region, has faced judicial attacks and increased harassment in recent years.
Earlier this year, Reporters Without Borders (RSF) marked a decline in press freedom in the country, with the Philippines dropping from 138th in 2021 to 147th out of 180 countries in 2022 – a development Carlson said the US "noted with concern."
The Philippines is also known as one of the deadliest countries for journalists in the world, with 197 killed since 1986. While the Philippine government had formed the Presidential Task Force on Media Security to address journalist killings, RSF noted the body "has proved unable to stem the vicious cycle of violence against journalists."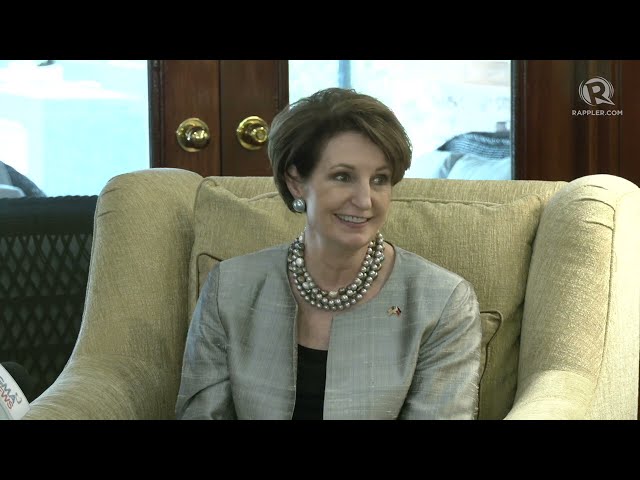 During Monday's discussion, Carlson likewise drew attention to disinformation and "particularly vile" attacks against female journalists on the internet.
"On the internet, a male journalist can say something on Twitter, and then the female says the same, and the barrage of sexist and violent comments that women journalists are subject to is particularly vile," she said.
On these, Carlson said the US was "ready to take action, where we can, to certainly raise them in our private meetings with government officials when that makes sense."
"We support freedom of expression, we support press freedom, and we work through our press office, through our political section, through our human rights office in the State Department in the US to make sure that we call attention these concerns," she said. – Rappler.com