The visit of the high-ranking US military official also highlights the strong relationship between the two countries amid China's continuous assertiveness
As China continued its incursions into Philippine waters, United States Indo-Pacific Command chief Admiral John Aquilino reiterated his country's strong military alliance with the Philippines during his visit to Manila on Monday, August 23. 
Aquilino said the US-Philippine alliance included the promise of both countries to fight alongside and defend each other. 
"Both of our nations have made it clear that we are committed to the alliance, and that we remain prepared to fight alongside and defend each other using all of our capabilities to preserve the region's peace and stability," the US Indo-Pacific commander said.
The high-ranking US military officer added that mutual trust was essential to the alliance.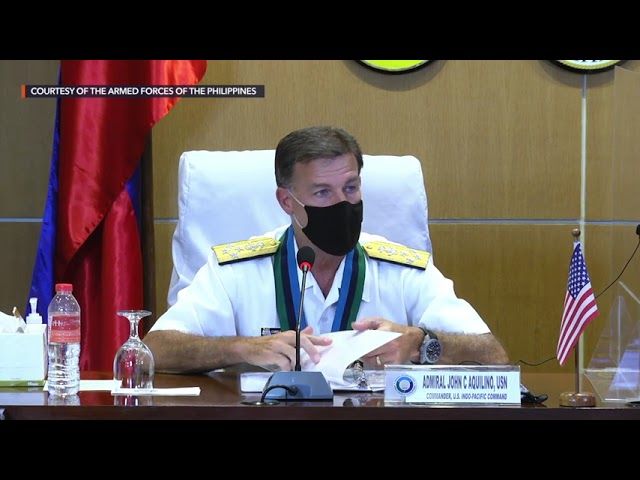 "Our alliance represents the mutual trust that is central to our enduring friendship, and this trust is a necessity in order to confront the security challenges in this theater," Aquilino added.
Aquilino met with Defense Secretary Delfin Lorenzana and Foreign Secretary Teodoro Locsin Jr. He was also scheduled to meet the newly appointed military chief, Lieutenant General Jose Faustino Jr. However, Faustino tested positive for COVID-19 on Monday. Instead, Aquilino met with Armed Forces of the Philippines Inspector General Lieutenant General Franco Nemesio Gacal. 
It was the first time that Aquilino visited the country as US Indo-Pacific commander. His last visit in the country was in August 2018 during his term as the commander of the US Navy Pacific Fleet.
Why this visit matters
Aquilino's visit came after the recalling of the Visiting Forces Agreement abrogation in July. With the impending renewal of the VFA, the US military remained committed in supporting the Philippines.
Last month, Lorenzana announced that the Duterte government would keep the agreement after years of threatening to scrap it. The announcement was made during the visit of US Defense Secretary Lloyd Austin.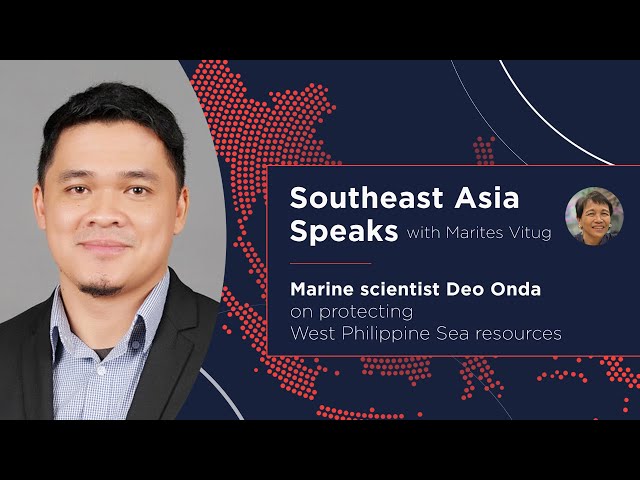 The continued display of US support in the Philippines was vital to the country especially amidst the relentless Chinese activities in the West Philippine Sea and nearby maritime regions. Aquilino's command played a vital role in these maritime issues because it operated in at least 36 nations in the Asia-Pacific region, including the Philippines. 
On Tuesday, US Vice President Kamala Harris said that China continued to intimidate other countries to back its claims in the region. Harris made the remark after her seven-day visit to Singapore and Vietnam to protest against China's intimidation in the region
Even though the Philippines kept its strong ties with other countries such as the US, President Rodrigo Duterte maintained his relationship with China on the sidelines.
During his last State of the Nation Address, Duterte reiterated his remarks that the Philippines cannot do anything against China. This claim was repeatedly rebuked by maritime experts and academicians. – Rappler.com