The Department of Health has yet to release information if these Filipinos are infected with Omicron BF.7, the subvariant causing the latest surge in China
MANILA, Philippines – The Department of Health (DOH) on Wednesday, January 4, said that eight unvaccinated Filipinos who arrived in the country from China tested positive for COVID-19.
These Filipinos arrived in Manila between December 27 and January 3, and underwent antigen testing upon arrival at the Ninoy Aquino International Airport.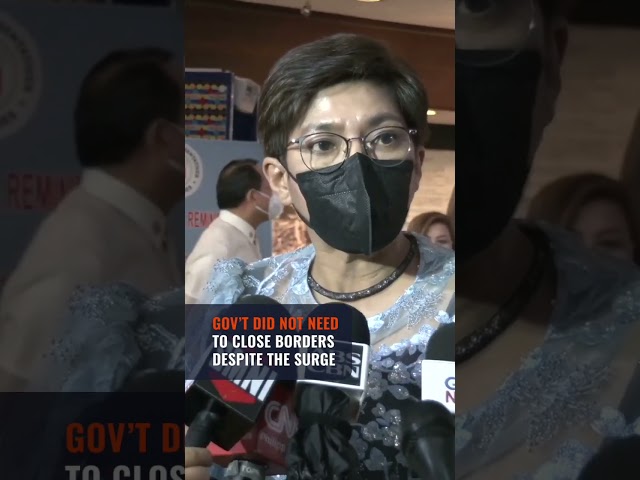 "The individuals are currently under isolation and have undergone confirmatory RT-PCR testing on December 31, 2022, with positive results. The department will continue to monitor developments on the matter," the DOH said, citing a report from the Bureau of Quarantine (BOQ).
Based on current protocols, individuals who are not fully vaccinated and unable to present a negative pre-departure test result are tested upon arrival at the airport.
Why this matters
China is currently experiencing a surge in COVID-19 infections due to Omicron BF.7. The Philippines had already detected cases of the said Omicron subvariant in December 2022.
It remains unknown if the eight Filipinos who recently arrived from China are infected with Omicron BF.7. The DOH has yet to issue additional information.
This is not the first time that BF.7 has made headlines. In October, it started to replace the variants that were then dominant in the United States and several European countries. BF.7 accounted for over 5% of US cases and 7.26% of UK cases in October.
Majority of people in the United States and European countries have been vaccinated and have gotten their booster shots against COVID-19.
Despite the surge in cases in China, DOH Officer-in-charge Maria Rosario Vergeire said that the government did not need to close or tighten its borders.
The symptoms of BF.7 are similar to those associated with other Omicron subvariants, primarily upper respiratory symptoms, which include high fever, cough, sore throat, runny nose, and fatigue. Some people can also experience gastrointestinal symptoms, like vomiting and diarrhea.
The high transmission rate of BF.7 due to the many asymptomatic carriers is seen to be the reason why the Chinese government is having difficulty in taming the surge.
While the detection of BF.7 is concerning, COVID-19 vaccination and observing public health standards are still the best weapons against the virus. – Rappler.com