WHAT YOU NEED TO KNOW
A tanker carrying 800,000 liters of industrial oil capsized off the coast of Naujan, Oriental Mindoro, on February 28, 2023. MT Princess Empress submerged two days after, according to the Philippine Coast Guard.
Since the incident, authorities have been on alert for oil spill in the affected area. Following the incident, the Department of Environment and Natural Resources (DENR) created Task Force Naujan Oil Spill, led by Environment Undersecretary and Chief of Staff Marilou Erni, who previously served as the corporate ground response coordinator during the Guimaras oil spill in 2006.
Bookmark this page for live updates on the Oriental Mindoro oil spill.
LATEST UPDATES
[OPINION] Oil spill at Verde Island Passage: More peril in Amazon of the Oceans
The oil spill in Verde Island Passage spells out peril for millions of Filipinos dependent on its waters. It is one of the biggest fishing grounds in the Philippines, providing livelihood to 18,000 fisherfolk in Oriental Mindoro alone, and supplying marine produce to over two million people in the country. The oil spill is expected to impact 36,000 hectares of mangroves, coral reefs, and seagrasses, according to the UP Marine Science Institute. The impending destruction of these ecosystems will bring about worsened environmental and economic conditions for thousands of residents in the province.
Read more here.
Gov't distributes at least P20M in aid after Oriental Mindoro oil spill
The Philippine government has distributed at least P20 million in cash aid to residents affected by the oil spill in Oriental Mindoro, according to data released by the Department of Social Welfare and Development (DSWD) on Tuesday, March 14.
About 31,392 families, or 141,988 individuals, have been affected by the oil spill in Mimaropa and the Western Visayas regions, the DSWD's latest figures showed.
The social welfare department said in a statement that their agency provided cash aid of P18,842,150, while P321,215 came from local government units, P464,940 from nongovernmental organizations, and P755,780 from private individuals and businesses.
Read more here.
Philippine Coast Guard sprays oil dispersants near location of sunken tanker MT Princess Empress
The Philippine Coast Guard, on Friday, March 10, sprayed oil dispersant, 7 nautical miles off the shore of Naujan, Mindoro where oil slicks are seen around the location of the sunken tanker of MT Princess Empress.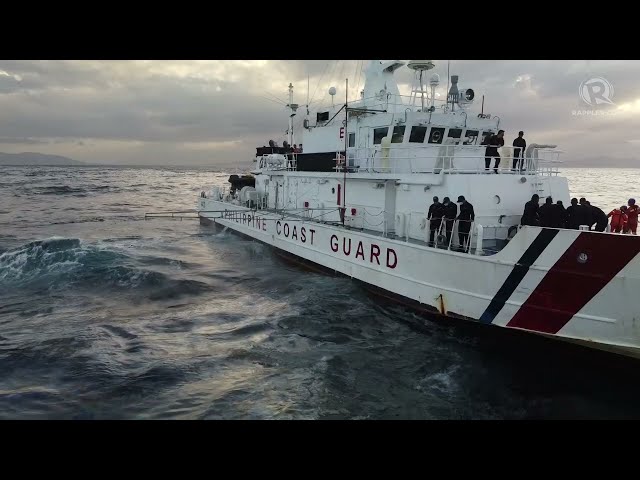 It was a San Miguel Shipping subsidiary that chartered MT Princess Empress
A subsidiary of San Miguel Shipping and Lighterage Corporation – SL Harbor Bulk Terminal Corporation – chartered RDC Reield Marine Services (RDC) to ship the 800,000 liters of industrial fuel oil from Limay, Bataan to Iloilo last February 28, Rappler learned from government officials.
The officials made the claim based on documents they have seen. MT Princess Empress sank off Naujan, Oriental Mindoro reportedly after encountering big waves and strong winds that day.
Under the Oil Compensation Act of 2007, a charterer can't be made to pay for pollution damage. Environmental groups, however, say the cargo owner should also be made to pay based on the "polluter pays principle."
Read the full in-depth report here.
How owner of sunken MT Princess Empress plans to address oil spill
RDC Reield Marine Services, the owner of MT Princess Empress, reiterated on Monday, March 13, its commitment to help in the oil spill cleanup, adopting a phased approach.
Read their full statement below: