The House committee on overseas workers affairs is set to hold a discussion on Tuesday, August 4, on quarantine procedures for overseas Filipino workers (OFWs) who return to the country.
This comes after the House committee on public accounts held a series of hearings on the government's approach in its migration policy response to the COVID-19 pandemic, or the repatriation program for OFWs.
Department of Foreign Affairs (DFA) Undersecretary Sarah Lou Arriola said in a House hearing on June 26 that the P1-billion fund for the repatriation of stranded OFWs abroad would likely be depleted by August 2020.
Labor Secretary Silvestre Bello III earlier said there were a total of 345,000 OFWs affected by the pandemic, but 191,000 of them refused to come home.
With 56,000 OFWs already back in the Philippines, the government had only brought home about a quarter of the expected repatriates as of June 26.
Watch the House hearing live here. – Rappler.com
Previous House hearings:
Tuesday, July 14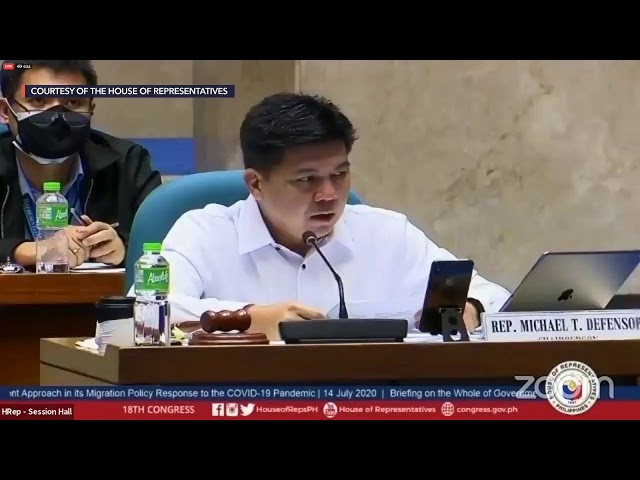 Friday, June 26