Health officer-in-charge Maria Rosario Vergeire, a career official, says she has reservations about the position
MANILA, Philippines – Department of Health (DOH) officer-in-charge (OIC) Maria Rosario Vergeire said on Thursday, October 27, that President Ferdinand Marcos Jr. did not offer her to be his health secretary, adding that she also has "reservations" about the position.
"It was not offered to me. I was asked to be an OIC. I was also able to explain to them my reservations, and the President said to just continue the work and we will discuss further," Vergeire said in response to ANC's Headstart host Karen Davila's question about whether Marcos offered her the position or not.
Vergeire, a career official, cited her tenure at the DOH as among the reasons for her reservations.
"I have been here for almost three decades already, and I am a career official. So if we have a term, such as the case of a DOH chief, it's only six years. And by the time I finish the six years, I still have years left to serve. And I want to still serve until I retire," she explained in a mix of English and Filipino.
The health official, however, hinted that she is willing to set aside that reservation.
"If I am here for service. Itong mga ganitong rason, siyempre, (of course these reasons) we set these aside if we really want to serve," she said.
"We will see in the coming months and days kung ano ang magiging desisyon ng Presidente (what the President's decision will be)," Vergeire added.
Four months into his presidency, Marcos has yet to appoint a full-time health secretary who will spearhead the country's exit out of the health crisis. Critics said that the absence of a health secretary says a lot about the priorities of the government.
"We need a leader in health. If it is OIC Vergeire, so be it. We will actually support Vergeire if she is indeed the designated secretary of health," Philippine College of Physicians past president Dr. Maricar Limpin said in a Rappler Talk interview on Wednesday, October 26.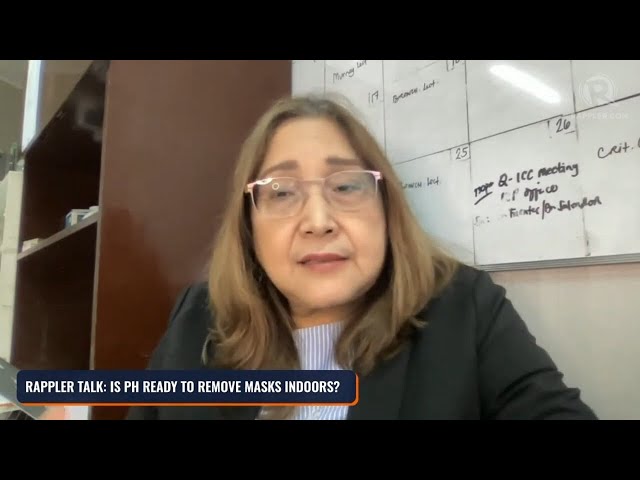 – Rappler.com