The strategy is based on data showing that 80% of Metro Manila cases come from a few barangays, says the health department
With new COVID-19 cases breaching the 20,000-mark for four straight days, Malacañang has been asked several times why the government is implementing a new system of granular lockdowns in pandemic epicenter Metro Manila.
Presidential Spokesman Harry Roque, on Tuesday, September 7, tapped government epidemiology bureau director Alethea de Guzman to explain the strategy.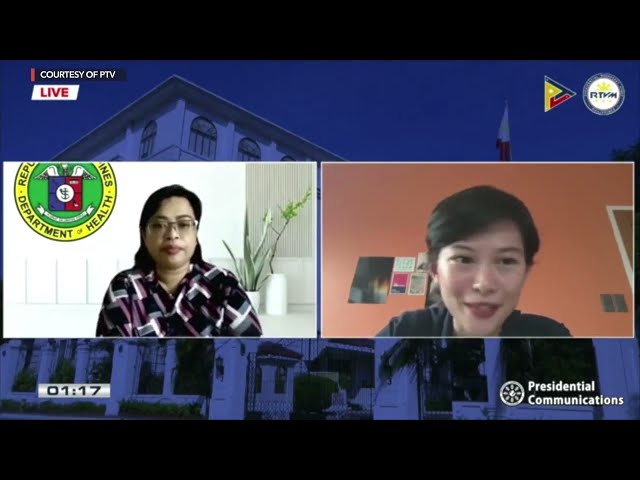 De Guzman said the shift to granular lockdowns is based on data showing that 80% of infections in Metro Manila were detected in only "11% to 30% of barangays." This suggests that areas with low or zero infections don't have to suffer from establishment closures or lockdowns, she said.
Wide-scale lockdowns like the enhanced community quarantine (ECQ) or modified ECQs imposed over entire regions aren't the only ways to stop infections, she added.
"The ECQ and MECQ is just temporary. It's really there to be implemented temporalily and it's there to buy us time so we can improve our public health and critical care capacities," De Guzman said in Filipino.
Citing government projections, the health official even said that improved compliance with mask-wearing and social distancing rules, quicker isolation of positive cases, and ramped up vaccination could be just as effective as a regional ECQ.
"If we improve these three strategies, the effect is practically the same if we had been under ECQ. This is our way to balance health and economy. We want to be able to reduce cases, but at the same time, safely open our sectors so people can continue working," said De Guzman.
No guidelines yet on pilot granular lockdown system
Roque said he was scheduled to explain "four pages" of guidelines governing the new granular lockdown system when he was asked by the national pandemic task force secretariat to hold off the announcement.
The secretariat, he said, was still accommodating more suggestions and inputs from Metro Manila mayors on the new system.
He and De Guzman, however, confirmed that the system would make use of four "alert levels" that would then determine the allowed operating capacity of high-risk establishments (like spas, gyms, venues for meetings or religious gatherings, restaurants) while not affecting other types of businesses.
"It talks about restrictions at a sectoral level so those are a bit different from the granular lockdowns we were talking about. It talks about the closed spaces, the crowded places, and where there is higher risk of transmission," said De Guzman.
Roque said he may announce the new guidelines either within the day, September 7, or the following day, the day when the new system is supposed to be implemented. – Rappler.com