Kabataan Representative Raoul Manuel raises a question of privilege during the plenary session, lamenting how swiftly and with little scrutiny the House approved the proposed budgets of the offices of Marcos and Duterte
MANILA, Philippines – Kabataan Representative Raoul Manuel delivered a speech on Wednesday, September 6, decrying how "parliamentary courtesy" has been supposedly used as an excuse to let the country's highest offices off the hook during budget deliberations.
He and two other lawmakers from the progressive Makabayan bloc have lamented how the Office of the President and the Office of the Vice President breezed through the House appropriations committee hearing the budget requests of the two agencies.
Because legislators from the majority were extending "parliamentary courtesy" to the offices of President Ferdinand Marcos Jr. and Vice President Sara Duterte, the bloc was unable to interrogate them on key issues, such as its request for billions of pesos of confidential and intelligence funds.
"In committees or in plenary, rules should uphold the interest of the people. Rules should not be used to limit discussions on valid issues. Courtesy is being abused," Manuel said.
"The reputation of this chamber is being tarnished. We are part of a co-equal branch of government with the executive, we should exhaust all means to scrutinize," he added.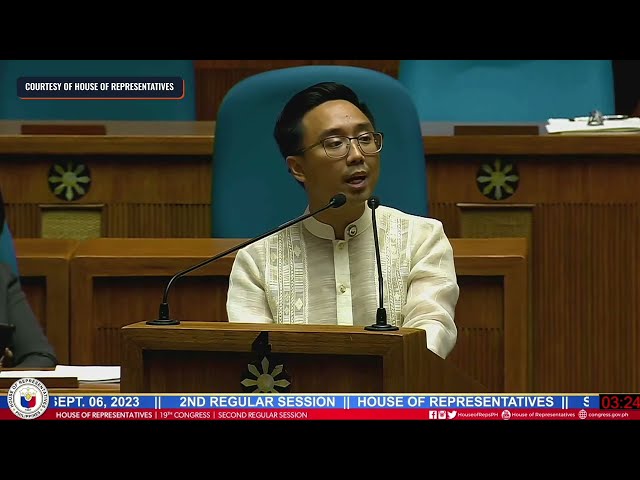 Inter-parliamentary courtesy is a time-honored tradition between the two chambers of Congress to not meddle into each other's affairs.
Even former vice president and opposition leader Leni Robredo had an easy time when she faced congressional budget deliberations, although her office never handled confidential funds.
Confidential and intelligence funds are hardly audited, because they are exempted from standard procedures of the Commission on Audit.
The Marcos administration wants P10.1 billion in CIF for 2024. The OP is seeking P4.56 billion , while the OVP is requesting P500 million.
The Department of Agriculture and Department of Education – agencies concurrently headed by Marcos and Duterte – are also requesting P50 million and P150 million in CIF.
Manuel's speech was a question of privilege, a parliamentary procedure that allows a lawmaker to ask about the rights, privileges, decorum, dignity, and integrity of the chamber and its members. – Rappler.com