Ex-Duterte adviser Michael Yang later apologizes to senators, insisting he meant no disrespect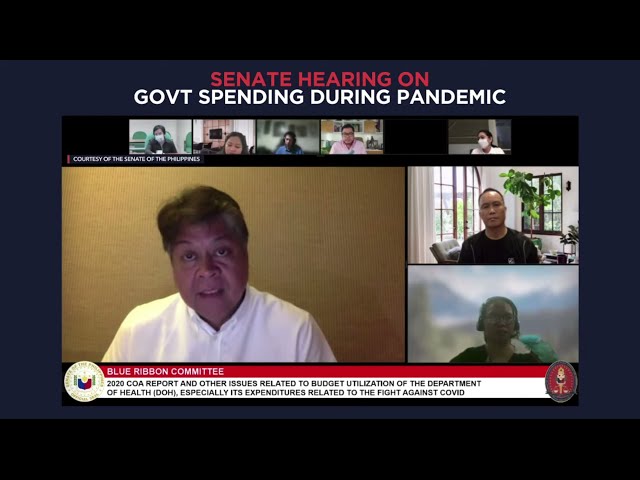 Opposition senator Kiko Pangilinan was visibly irked when Chinese businessman Michael Yang, former economic adviser of President Rodrigo Duterte embroiled in the pandemic deals scandal, yawned during a Senate blue ribbon committee hearing on Thursday, October 28.
Pangilinan was interpellating Yang about his ties with Philippine United Technic Corporation (PUTC), which the latter denied.
Pangilinan did not buy this, however, and started scolding Yang for lying before senators.
"You know PUTC. And we take offense that you think you can lie and get away with it. We are representatives of the Filipino people. Show us some respect," said the senator.
But as Pangilinan was saying this, a sleepy-looking Yang yawned in front of the camera. Pangilinan called him out for doing so. Yang later apologized.
"I would like to apologize about my yawning a while ago. Maybe it's because I've been sitting her for six to seven hours and maybe I was tired, so I cannot help myself but yawn," said Yang.
Watch the excerpt from the blue ribbon hearing. – Rappler.com