This is AI generated summarization, which may have errors. For context, always refer to the full article.
The PCG also presents to media in Manila one of the two anchors that they say held the floating barrier down in Bajo de Masinloc
MANILA, Philippines – The Philippine Coast Guard on Friday, September 29, said that should China put up other barriers along Bajo de Masinloc in the West Philippine Sea, it will take these down as soon as it can – no presidential orders needed.
Speaking to media in Manila, PCG spokesperson Commodore Jay Tarriela said President Ferdinand Marcos Jr's instructions apply to any other barriers the Chinese might try to install in Bajo de Masinloc or Panatag Shoal, a feature in the West Philippine Sea just off the coast of Zambales.
The PCG cut down the barrier deployed by China upon the President's instructions.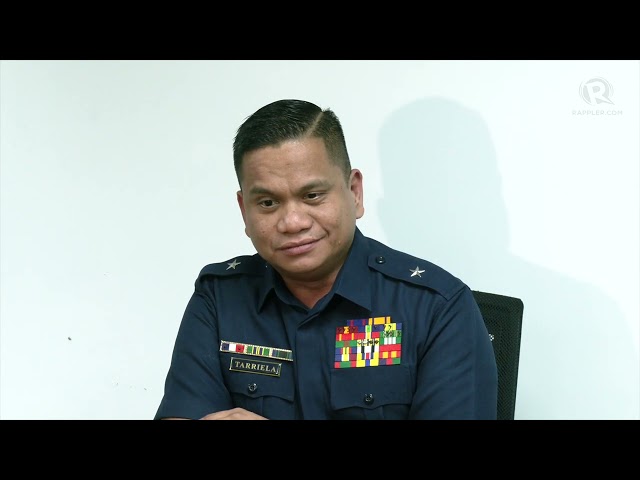 While Tarriela said they did not bring the entire 300-meter floating barrier with them, the PCG did haul back to Manila one of the two anchors that held the barrier in place.
The anchor was kept in Tarriela's office in Manila. The PCG spokesperson for the West Philippine Sea said that they have yet to hear if China, through its embassy in Manila, wants the anchor back.
China has said the Philippine claims were a "complete fabrication."
Panatag Shoal is a traditional fishing ground of Chinese, Filipino, and Vietnamese fisherfolk, according to a 2016 arbitral ruling, which means they should be allowed access to shoal and its lagoon, where fish abound. 
Both China and the Philippines claim the shoal as their own. – Rappler.com