The Public Attorney's Office says Ronnel Baguio's sponsor in joining the fraternity was one if his instructors at the University of Cebu - Maritime Education and Training Center (UC - METC)
CEBU, Philippines – A mother of a 20-year-old University of Cebu (UC) marine engineering student came forward on Thursday, March 2 to claim her son died in December 2022 from injuries suffered during hazing rites.
Leny Baguio, speaking at a press conference organized by the Public Attorneys Office (PAO), said her son Ronnel, a student of the University of Cebu – Maritime Education and Training Center (UC – METC) sought medical treatment at a hospital on December 17, a week after he left his boarding house.
Speaking in Tagalog, Leny said her son's companions at the boarding house said he left on December 10 and came back on December 12.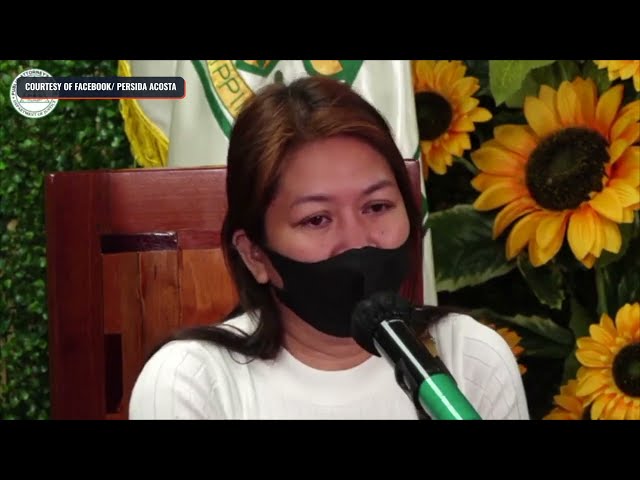 "I did not think there was anything wrong before we were still chatting," she said.
Leny said Ronnel asked her on December 17 about what medicine to take for urinary tract infection (UTI). She told the victim to get a check-up multiple times but the latter refused to go.
On December 18, after Ronnel reported that he was throwing up blood, his mother ordered him to get medical treatment.
That same night, Leny got a call from one of her son's friends.
She was told Ronnel had been admitted to the hospital and was in critical condition.,
"Naghanap po ako ng mas maagang flight papuntang Cebu tapos pagdating ko po doon…hindi ko na po siya inabutan," Baguio said.
(I looked for an early flight to Cebu but when I got there…I was too late)
The victim's death certificate showed that he suffered from severe acute respiratory distress syndrome, acute kidney injury, and rhabdomyolysis.
The Centers for Disease Control and Prevention describe rhabdomyolysis as a serious medical condition which occurs when damaged muscle tissue releases its proteins and electrolytes into the blood. It can be fatal or result in permanent disability,
According to initial reports from PAO, Leny went to the university to seek help but was refused as Ronnel did not have any insurance, and the incident did not occur at the university.
"Napag-alaman ni Leny na ang huling kausap ni Ronnel bago maganap ang hazing ay instructor niya mismo sa paaralan ang kaniyang kausap at ito ay ninong niya pa sa sasalihang fraternity," read PAO's report.
(Leny learned that the last person that Ronnel talked to before the hazing happened was his instructor from the school who also happens to be his sponsor in joining who joined the fraternity)
PAO said it had a name for the fraternity. Rappler is withholding it until confirmation.
The PAO press conference followed the Imus police's announcement that at least 15 persons of interest have been identified in an alleged hazing that killed a 24-year-old chemical engineering student of Adamson University.
Police said John Matthew Salilig, a chemical engineering student from Adamson University died due to "severe blunt force trauma."
A witness told police that Salilig, whose body was found on Tuesday, February 28 a week after he was reported missing, was beaten at least 70 times during the initiation rites.
His body was found on Tuesday, February 28, over a week after he was reported missing. He was identified by his brother.
UC, in a statement sent to Rappler, said that they were not aware of the incident.
The school also said that it condemned any form of hazing within the university.
"Since the day we were informed of the incident, UC-METC has been coordinating with and assisting the police while conducting our own internal investigation," read the statement.
As of this writing, PAO has sent a request to the university for the conduct of a formal investigation there into the victim's death. –Rappler.com