With only five days to complete the site of the January 15 Sinulog 2023 Festival, and a forecast of rain, residents are asking if Cebu City can hurdle the challenge
CEBU, Philippines – Is Cebu ready to hold the Sinulog 2023 grand festival day on January 15 at the South Road Properties?
That question is on residents' minds five days to the big shebang, following Cebu Governor Gwendolyn Garcia criticism of the new site.
Cebu City Mayor Mike Rama said on Sunday, January 8, there was enough time to complete preparations for the Sinulog at the SRP, where an area is being transformed into a "World Tent City."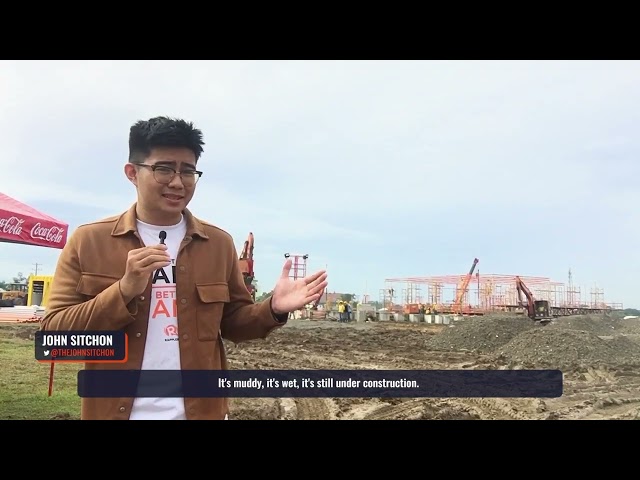 He said Cebu City Councilor Philip Zafra, the Sinulog executive committee chairperson, and other officials were working double time to complete construction of the venue complete.
On Monday, January 9, the Sinulog Foundation Incorporated said it was all systems go, posting the layout of the festival site and announcing free shuttle rides to and from the venue.
But the pace of construction hinges on weather conditions.
On Tuesday afternoon, January 10 the Philippine Atmospheric, Geophysical, and Astronomical Services Administration (PAGASA) forecast rain across the Visayas due to the shear line – the point where warm air and cold air meet – and a low pressure area still 425 km east of Hinatuan, Surigao del Sur.
Rappler's Visayas Bureau went to the South Road Properties on Tuesday, January 10, to check the progress of the construction of the stage area and other parts of the venue.
Dark clouds hovered in the morning and rain poured in the afternoon, as it has almost daily since January 6.
In an update from the Cebu City government, Cebu City Councilor Jerry Guardo said facilities at the venue have been prepared and that the muddy terrain won't affect attendees since it is only at the sides.
"Mas dako pa ang lugar nga sementado nga maoy kaagian sa tumatan-aw (The cemented area where attendees will go through is even bigger)," read the post.
-Rappler.com