The low pressure area east of Mindanao could enter the Philippine Area of Responsibility on Wednesday, December 20
What's the weather like in your area? Report the situation through Rappler's Agos or tweet us at @rapplerdotcom.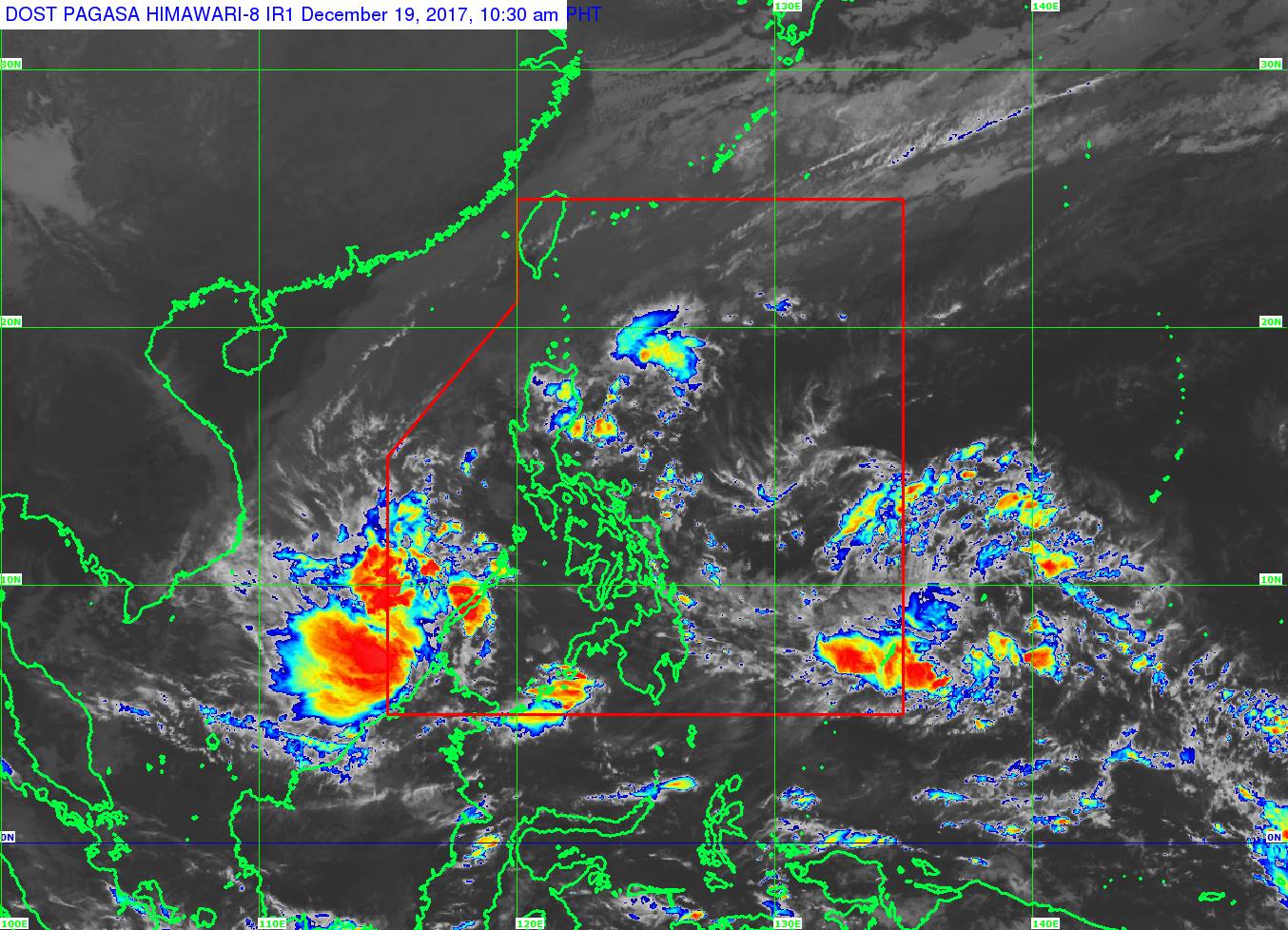 MANILA, Philippines – Tropical Depression Urduja (Kai-tak) left the Philippine Area of Responsibility (PAR) on Tuesday morning, December 19.
In a bulletin issued 11 am on Tuesday, state weather bureau PAGASA said Urduja is already 430 kilometers west of Puerto Princesa City, Palawan, moving west southwest at 18 kilometers per hour (km/h).
As it left PAR, the tropical depression maintained its strength, with maximum winds of 45 km/h and gustiness of up to 60 km/h.
Urduja was earlier a tropical storm before weakening into a tropical depression. It made landfall in the country 6 times, leaving at least 31 people dead and 49 others missing:
San Policarpo, Eastern Samar – 1:30 pm, Saturday, December 16
Mobo, Masbate – 10 am, Sunday, December 17
Sibuyan Island – 12 noon, Sunday, December 17
Malay, Aklan – 6 pm, Sunday, December 17
Cuyo Island, Palawan – 11 pm, Sunday, December 17
Taytay, Palawan – 6 am, Monday, December 18
PAGASA warned, however, that sea travel remains risky in the western seaboard of Palawan due to the surge of the northeast monsoon. (READ: FAST FACTS: Tropical cyclones, rainfall advisories)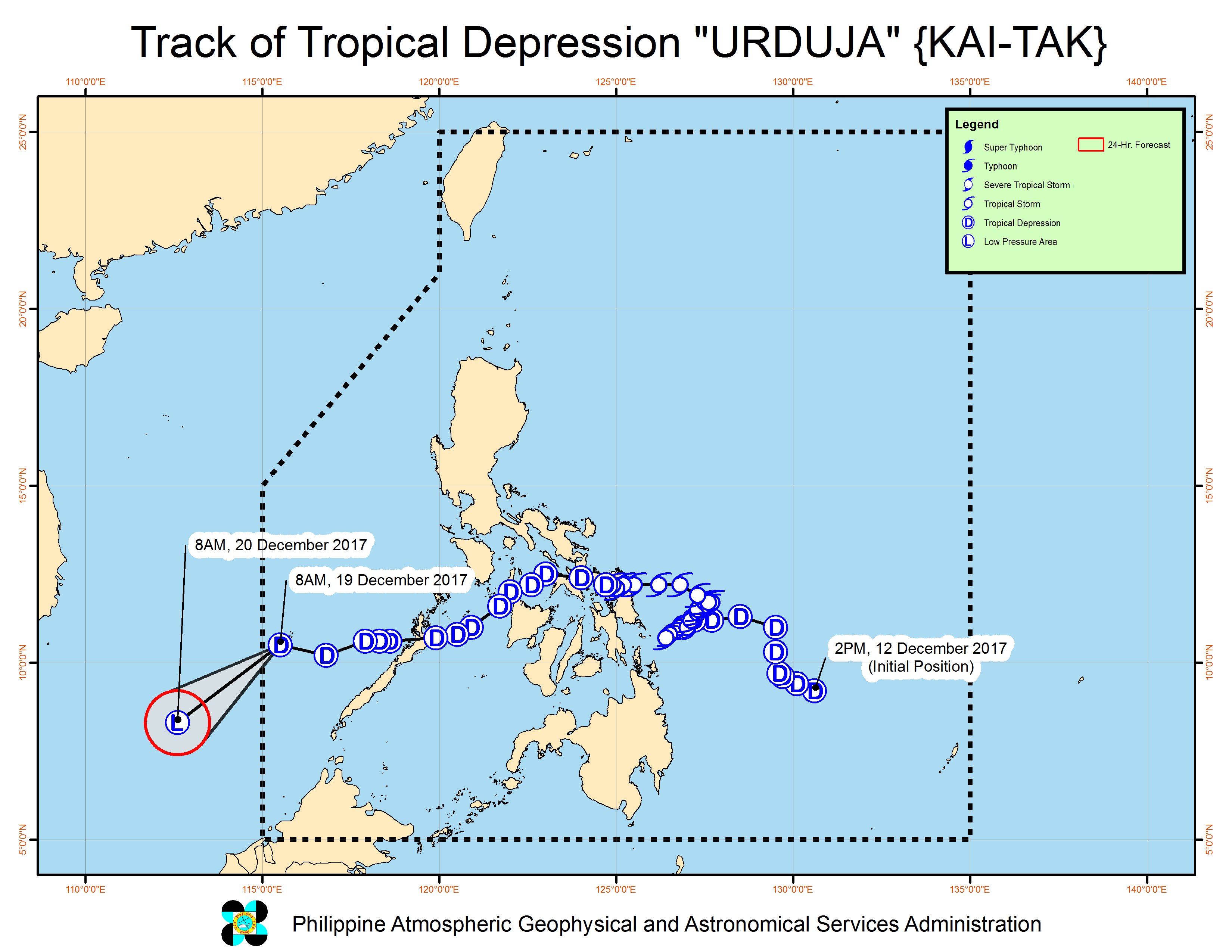 Low pressure area
With Urduja gone, focus has shifted to the low pressure area (LPA) outside PAR – which used to be a tropical depression.
This LPA is already 1,710 kilometers east of Mindanao and could enter PAR on Wednesday, December 20.
PAGASA advised the public and local officials to continue monitoring updates on the LPA, since it could redevelop into a tropical depression and affect Mindanao as well as the Visayas. (READ: EXPLAINER: How tropical cyclones form)
If it becomes a tropical depression again, it would be given the local name Vinta. (READ: NDRRMC to public: Monitor weather updates this Christmas) – Rappler.com