The Palace sees the ICC Registry's report as 'more of the opinion of victims wanting the ICC probe rather than erosion of support of the Filipino people'
Yet again, Malacañang turned to President Rodrigo Duterte's high approval survey ratings when faced with overwhelming support among drug war victims for an International Criminal Court (ICC) probe into the government's controversial drug war.
Presidential Spokesman Harry Roque, on Monday, August 30, tried to downplay the ICC Registry's report that said 94% of the victims consulted want the ICC prosecutor to investigate crimes committed in the name of Duterte's war on drugs.
"We consider the Publicly Redacted Registry Report on Vicims' Representation submitted to the ICC as more of the opinion of victims wanting the ICC probe rather than erosion of support of the Filipino people," said Roque in a statement.
He then emphasized that Duterte was elected into office and "commands an overwhelming support of the people."
"An independent local survey shows that 88% of Filipinos backed President Duterte's campaign against illegal drugs," said Roque.
What Roque didn't mention was that a December 2020 Social Weather Stations survey found that 76% of Filipinos believe human rights abuses were committed in the implementation of the drug war.
The Palace reiterated its position that the complaint submitted to the ICC about Duterte's drug war is politically-motivated.
"It is just unfortunate that the Office of the Prosecutor has been used by his ardent critics and detractors as a political tool," said Roque.
Yet in the same statement, the Duterte spokesman said drug war victims should be able to use the "full gamut of legal remedies" under Philippine laws.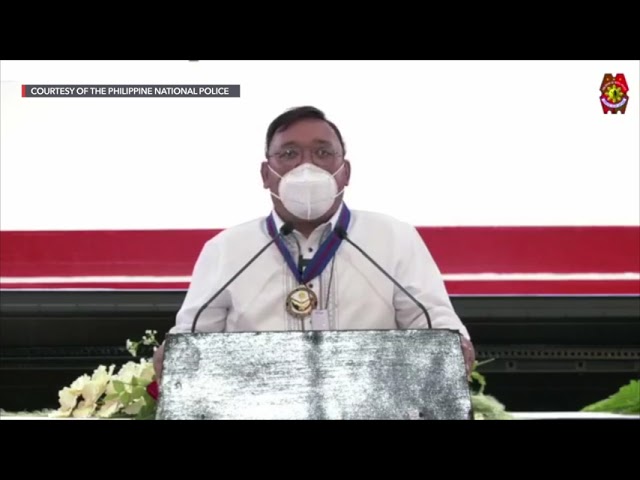 The go-to defense: Duterte's survey ratings
Malacañang has time and again resorted to citing Duterte's popularity, based on survey ratings, every time he or his policies attract controversy.
But Duterte's last approval rating was recorded a year ago, in September 2020, by Pulse Asia. He scored 91%. The firm's executive director Ana Tabunda, said Duterte is on track to becoming the most popular Philippine president in the post-Marcos era.
However, she also did not discount the possibility that fear factor could have influenced these high ratings. (WATCH: Rappler Talk: Duterte's popularity as he nears last year of presidency)
As to Malacañang's promise of legal justice for drug war victims, an analysis of all of the government's actions on this matter show it will be nearly impossible for this to happen.
For one thing, the police have made it very difficult for families of victims to secure documents they would need to file complaints, the first step in the legal process for justice.
While the justice department is doing its own review of the drug war, the process has been far from transparent, with independent agencies like the Commission on Human Rights pushed to the sideline of such investigations.
The ICC pre-trial chamber is set to decide in the coming months if it will open a formal investigation into Duterte's drug war. – Rappler.com