'What is important is not just the beds, but to make sure there are doctors and nurses…and also support to those working very hard,' says WHO Western Pacific Regional Director Takeshi Kasai
As the Philippines continues to see record-breaking increases in infections, government officials must take measures to ensure that health workers, not just facilities, receive adequate support to continue treating patients, the World Health Organization (WHO) said on Wednesday, August 25.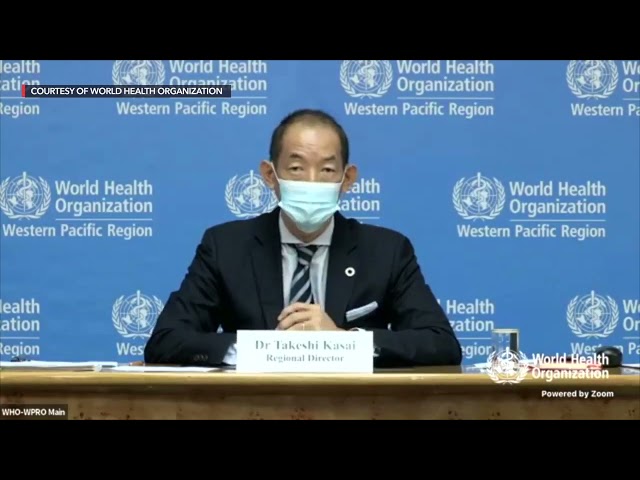 Experts from the WHO Western Pacific Region, which covers the Philippines, noted the Southeast Asian nation is now among four countries that reported the highest number of new cases in the past 24 hours. The surge in cases was seen not only in the capital region of Metro Manila but also in multiple provinces, it added.
The continued climb in infections has placed hospitals in the country under increasing strain, WHO Western Pacific Regional Director Takeshi Kasai said. 
"In some places, they are experiencing that hospitals are overwhelmed and I wanted to share, we heard health workers are all really exhausted," Kasai said. 
The WHO acknowledged that while Philippine officials were able to effectively increase the capacity of health facilities to treat critically ill patients – especially after the country saw a surge in cases earlier in April – support for manpower is crucial.  
"What is important is not just the beds, but to make sure there are doctors and nurses, and to make sure there is sufficient equipment, and also support to those working very hard," Kasai said. 
In recent weeks, the surge of cases and scrutiny into the mishandling of public funds meant to finance promised COVID-19 benefits for medical workers have fueled criticism of the government's poor treatment of health workers. 
Most recently, nurses, doctors, and other allied health professionals have spoken out regarding delayed allowances and benefits even as more workers were getting affected by the disease. Health workers groups warned mass resignations and protests could take place in hospitals across the country if the government does not fulfill its promise to improve support for the sector.
The failure to ensure benefits were given to health workers partly prompted congressional hearings on the Department of Health's handling of COVID-19 pandemic funds. 
Health officials, meanwhile, sought to assure health workers that at least P311 million in special COVID-19 allowances would be given in the coming days.
"We strongly demand more actions than words," Alliance of Health Workers president Robert Mendoza said in a recent statement.
Filipino nurses have been recognized worldwide for their contribution to foreign health systems across Europe, the Middle East, and North America, among others, especially during the pandemic.
While many have been hailed for their dedication, for decades, Filipino nurses have also opted to work abroad due to low wages and poor working conditions in the country.  – Rappler.com