The Samahan ng Progresibong Kabataan flags how students' mental health is at 'greater risk' due to the prolonged distance learning setup
Youth group Samahan ng Progresibong Kabataan (SPARK) on Friday, August 13, lamented how, after a year of "miserable" online classes, the situation remained unchanged for students struggling to cope with the setup.
Since the Philippine education system abruptly shifted to distance learning beginning March 2020, families had opted not to enroll their children and struggled to keep up with technological requirements.
"As the new academic year started in some universities, students are once again subjected to the same hellish online classes," said SPARK.
"Education remains expensive as schools continue to charge ridiculous amounts of tuition and other senseless fees, and inaccessible and erratic internet connectivity, and even gadgets' unaffordability still remain [problems] in this type of setup," the group added.
Mental health at 'greater risk'
SPARK also flagged how students' mental health was at "greater risk" due to the prolonged distance learning setup.
Agnes Casiño of the Department of Health's Mental Health Division said on Tuesday, August 10, that the government's national mental health institution had been receiving more calls from adolescents.
"What's alarming, 'yung mga younger ones, medyo mga bata, calling na (the younger ones are calling about how) they wanted to talk to someone for mental health consultation or services," Casiño said in an online forum.
"Most of them are in their adolescence. Most of them, ang calls nila ay 'yung stress from school, 'yung nasa bahay lang, hindi sila makalabas, so ganoon ang concerns nila (their calls are about stress from school, those just at home, who cannot go out, so those are their concerns," she added.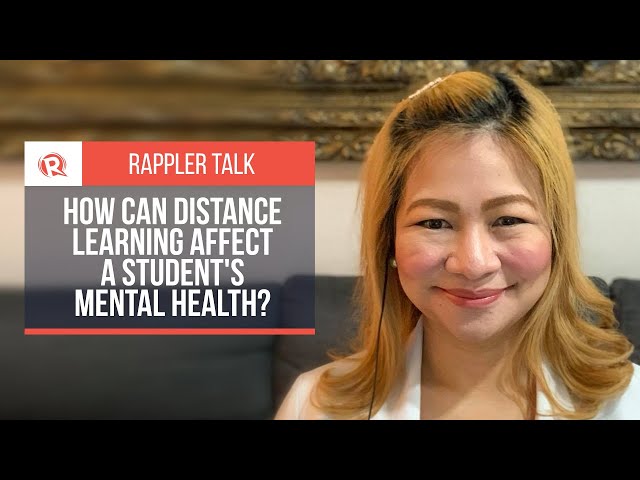 In President Rodrigo Duterte's last State of the Nation Address on July 26, he said that the government was "determined to deliver quality and accessible education to all" despite the country's "inability" to return to face-to-face classes.
But SPARK called out Duterte for making the remark, saying there was a lack of policy reforms and concrete plans "as the overwhelming woes reported last academic year remain unaddressed."
Classes are set to open for school year 2021-2022 on September 13, though some schools have already begun or are set to begin earlier. Face-to-face classes are still not allowed "unless permitted by the President."
The Commission on Higher Education earlier said "flexible learning" would continue in school year 2021 "and thereafter." – Rappler.com