For a small group of Christians led by a Davao-based preacher, the day of the walking dead is neither Hollywood science fiction nor a joke.
Of all the absurdities said about the COVID-19 pandemic and the ongoing vaccination rollout in recent weeks, wild tales about a supposedly impending zombie apocalypse take the cake, hands down.
But for a small group of Christians led by a Davao-based preacher, the day of the walking dead is neither Hollywood science fiction nor a joke.
Several pastors in Cagayan de Oro said they were uncomfortable with the growing vaccine hesitancy among several evangelical Christian churches as a consequence of overzealousness, and end-of-days preachings.
The unconventional teachings, some downright outrageous, have invaded several churches. From the pulpits, religious flocks were being bombarded with all sorts of interpretations of biblical prophecies by their ministers.
"These teachings have reached some of the pulpits," warned Lloyd Yana, an associate pastor at the Assembly of God church in Cagayan de Oro.
The problem, Yana said, was that there was no way his or other groups could prevent these from being taught given that most evangelical churches were independent of each other.
"These independent churches are not under our umbrella. Unlike us, they have no council that regularly checks on what they are teaching," he said.
The result: many preachers and their followers are left on their own to cherry-pick and interpret certain biblical passages about non-fundamental doctrines, and then these slowly morph into absurdities and are passed off as incontrovertible truths.
Take the case of the zombie apocalypse scare. Several pastors in Cagayan de Oro pointed to Davao as the place where it originated.
It was traced to self-styled Davao-based preacher Rod Cubos who categorically warned his followers against getting inoculated.
"Ayaw mo pagdawat (Don't get vaccinated…) It will not only endanger your body but your soul as well," Cubos warned his followers in a video clip circulating online.
Cubos, who calls himself bishop of the Christ the Healer International Missions Movement (CTHIMM), has been preaching about what he called a "Great Reset," and a 1,000-year reign of Christ.
These, he said with undefended certainty, would be preceded by global chaos, and the extermination of at least two generations as a result of the vaccinations.
He was convinced that the gloomy scenario ahead would be the fulfillment of a biblical prophecy about the end of days.
He spiced up this end-of-days teaching with the quatrains of the French astrologer Michel de Nostredame, popularly known as Nostradamus, who supposedly foretold the rise of zombies as early as the 16th century.
Cubos has been teaching that those who received COVID-19 jabs would die in two years because the vaccines supposedly contained metal ingredients. But he also said the vaccinated could start turning into zombies and start biting the uninfected by September at the earliest.
Cubos warned the vaccinated: "You will die in two years," and "You will destroy your relationship with your Creator."
Soon, the preacher's wild ideas took another form – it became a favorite joke passed around on social media.
Davao Mayor Sara Duterte laughed off the zombie apocalypse scare while Cagayan de Oro Mayor Oscar Moreno called it a "cruel joke" – he was unaware that, originally, it was never meant to be taken as mere social media witticism.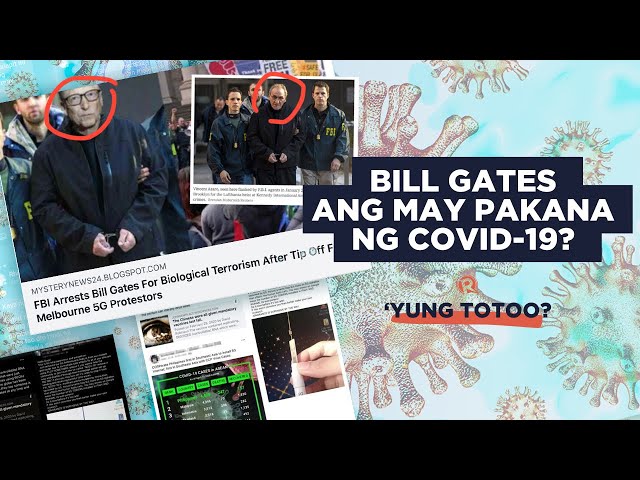 Yana said evangelical Christian groups shared a common fundamental dogma but differed in many ways in several "minor doctrines."
Like the Assembly of God, churches under the Mindanao Evangelical Leaders' Council (MELC), and the Cagayan de Oro Evangelical Ministers' Association (COEMA) shunned the faith-based opposition to the vaccination program.
But both organizations cautioned the government against pressuring their members into submitting themselves for vaccination.
They said the pressure could either be by way of restrictive legislation or by merely requiring citizens to show their vaccination certificates before they are allowed entry to malls and other establishments.
Some see the requirement as a precursor to a prophecy about their anticipated antichrist mark, without which no one can buy or sell unless they are marked with "666" on their right hands or foreheads.
But for Pastor Genesis Udang, MELC president, it wasn't really about vaccinations.
"We are not against vaccinations. Many of our members have been vaccinated. But we also believe in free will, freedom of choice, which is our constitutional and biblical right. What we are saying is that our members should remain free to decide for themselves," he told Rappler.
Udang and Pastor Ching Roa, COEMA president, said evangelicals in Cagayan de Oro were sharply divided on the issue of vaccination.
Udang said the city's evangelical church leaders found a common ground and agreed to just oppose any move to force people into receiving jabs against their will.
"It's not about the vaccines but our rights," he said.
[WATCH] 'Yung Totoo?: 5 fact check tungkol sa mga COVID-19 conspiracy theories
Still, other churches associate the vaccines with the biblical prophecy about 666 and the end times. Others also see the vaccines as "yawan-on" (demonic), Yana said.
For some, still, it all boils down to faith versus science, according to Yana.
"Some will die for their faith," said Udang, citing a Cagayan de Oro-based Nigerian pastor who has been telling his members not to get inoculated because "the blood of Jesus" should be enough protection for them.
On August 1, police arrested the Nigerian, Hassan Babatunde, for violating citywide restrictions on social gatherings and social distancing by hosting a prayer meeting in his Villa Trinitas home in Barangay Bugo.
Udang frowned on the defiance, saying non-compliance to basic public health rules and the glaring promotion of vaccine hesitancy by some preachers were giving the local evangelical community a bad name.
Pastor Roa, who estimated Cagayan de Oro's evangelicals to comprise at least 10% of the city's population, somehow shared the position of the Nigerian preacher. "Mas gamhanan pa ang Ginoo kaysa sa vaccines," he said. (God is more powerful than the vaccines.)
But while Roa saw it that way and he admitted that he doubted the efficacy of the vaccines, he said he and his group would continue respecting the right of church members to decide on whether or not they should get inoculated.
"It's their body. We encourage people to make informed decisions by doing their research. But based on what I am seeing, the majority in my group is reluctant to get vaccinated," said Roa.
Personally, he said, his vaccine hesitancy was not due to doctrine. Rather, it was borne out of seeing relatives and people in his circle falling ill after they were inoculated, he said.
"It seems that they are experimenting on us, and we are being reduced to mere guinea pigs," Roa told Rappler.
Before hanging up, Roa asked that he be allowed to say a prayer over the phone. He then prayed that "God's love and protection would envelop" this writer against COVID-19.
At city hall and the capitol, local officials were at a loss on how to deal with groups with dogma-spawned opposition to the government's vaccination program.
Mayor Moreno said, "We'll just have to continue persuading them" into getting inoculated.
Misamis Oriental Governor Yevgeny Vincente Emano, for his part, said the government cannot encroach on religious liberties and beliefs.
Emano told Rappler, "We respect them but we will continue to talk and try to convince them" about the need for people to get vaccinated.
He also said he was planning on meeting and discussing the matter with local evangelical leaders.
The head of city hall's information office, Maricel Rivera, said vaccine hesitancy was a challenge to those involved in the government's campaign.
Rivera said, "I will continue to campaign but I can't argue with anyone in the context of religion. It's beyond my capacity. We'll let the doctors and scientists handle that, and we'll just echo what the experts are saying. I can't engage in a debate on religion because I'll lose since I'm not a religious authority."
The Department of Health (DOH) in northern Mindanao has taken a non-confrontational approach in handling the problem of vaccine hesitancy among the religious.
"For every one misinformation, we have a hundred more correct information about the vaccination," said Emiliano Galban Jr., DOH spokesman for Region 10.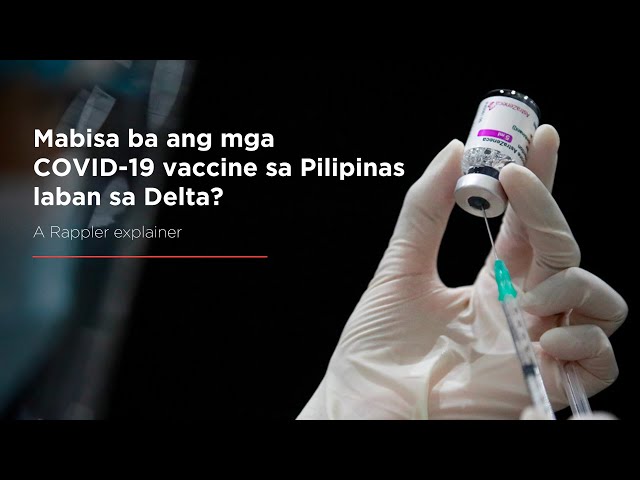 Galban said health workers were campaigning for vaccination at every level, and "we are bombarding the public with correct information."
Dr. Maria Elen Santua, DOH development management officer for Region 10, said countering misinformation was a concern the health department has been addressing while its workforce was getting depleted.
"We have infections among our health workers as they are most exposed every day," she said.
Santua also said the number of deaths being blamed on vaccines worldwide was "no match to the millions who are alive, post-vaccination."
She said the data and the vaccination results were the DOH's best evidence for the efficacy of the vaccines.
"Their fear is something personal. But I'm sure they must have also seen how many in their barangays are still alive (after getting inoculated)," Santua told Rappler. – Rappler.com