To some, the Martial Law years represented the Philippines' golden age. But human rights abuses were rampant during this period – one of the darkest in the country's history.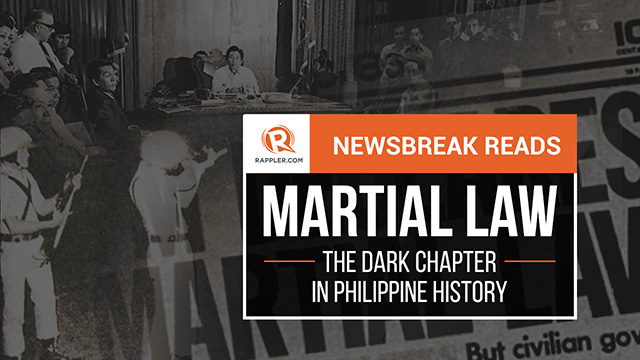 MANILA, Philippines – On September 23, 1972, the late dictator Ferdinand Marcos appeared on national television to announce the beginning of almost 10 years of military rule.
This began the dark chapter in Philippine history, where power and control of government was concentrated in the hands of one man. While some remembered years of curfew and strict discipline, hundreds of others suffered in silence – tortured and killed by military and police, detained and arrested on false charges, or because they dared speak out against government.
Several years on, the victims of the martial law rule have not forgotten – and the Marcoses have never apologized for their crimes. – Rappler.com
5-minute listen. Written by Katerina Francisco, read by Chay Hofileña, edited by Nicole Revita. If you missed this story earlier, you can read the full text story here.