On the eve of Halloween, 5 people were killed by unidentified men in Addition Hills, Mandaluyong City. Neighbors say those killed had tried to surrender.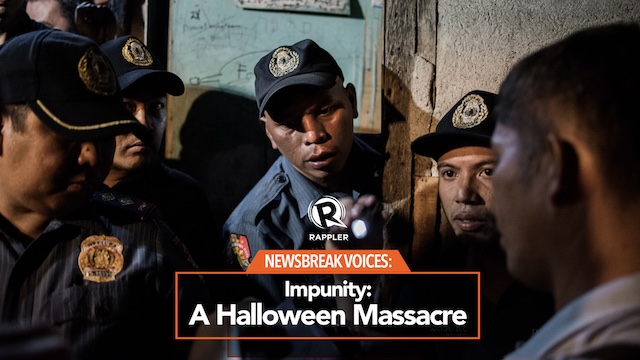 MANILA, Philippines – On the eve of Halloween, 6 unidentified men walked into Addition Hills in Mandaluyong City, their faces covered by motorcycle helmets. In a matter of hours, 5 people lay dead on the bloodied floors of a house of one of the victims.
Police said drug paraphernalia was found on the scene, along with packets of suspected shabu. The motive behind the killing remains under investigation.
But neighbors told grieving families that the victims had tried to surrender.
13–minute listen. Written by Patricia Evangelista, read by Chay Hofileña, edited by Exxon Ruebe. If you missed the full story, you can read the text story here. – Rappler.com