Jerico Camitan, killed by unidentified men, branded him a drug dealer. His friends insist he was clean – drugs, they say, have become an excuse for murder.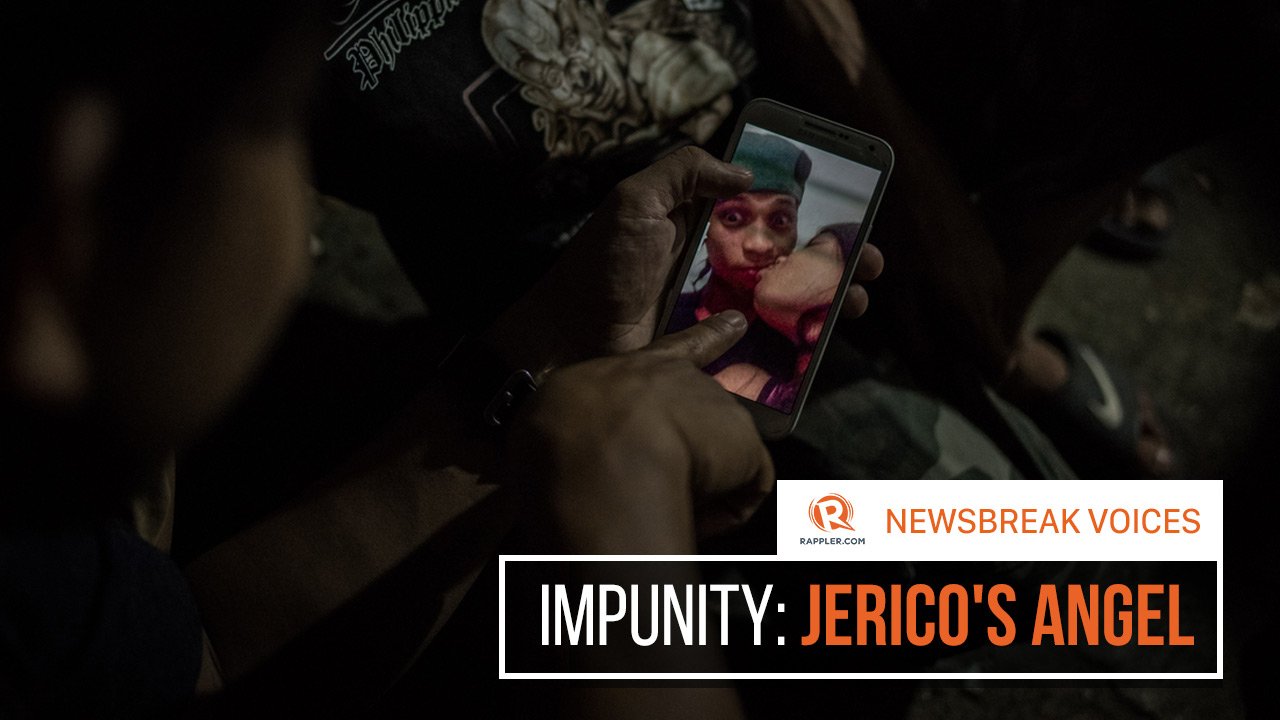 MANILA, Philippines – The boys of Riverside have one rule: a brother stands for a brother. So on the night Jerico Camitan, 21, was gunned down along with his ex-girlfriend by unidentified men fleeing on motorcycles, one of the boys snatched away the sign that said Jerico was an animal and a drug dealer.
The boys insist Jerico has never touched drugs in his life. The boys say the ongoing war on drugs has become an excuse for murder.
7-minute listen. Written by Patricia Evangelista, read by Chay Hofileña, edited by Jaene Zaplan. If you missed the full story, you can read the text story here. – Rappler.com