From changing the canvassing system to legislating an election 'money ban,' here are Comelec's proposals to Congress in preparation for the 2016 elections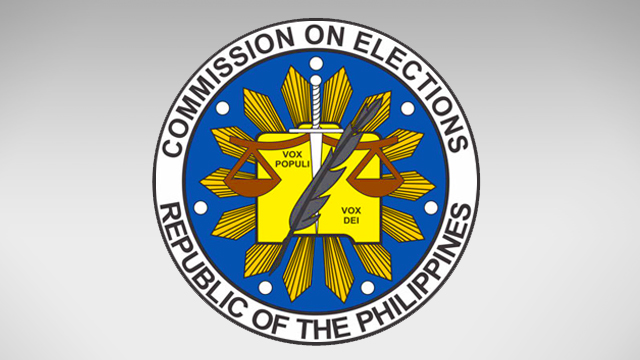 MANILA, Philippines – It is not too early to talk about the 2016 elections. This is specially true when the Commission on Elections (Comelec) poll body has to decide not only on whether to adopt a new technology in the next presidential elections but also has to push for the reforms it first tried in 2013 to be backed up by new legislation.
Aside from giving the joint congressional oversight committee (JCOC) on the automated election system a report on the conduct of the 2013 midterm elections, officials of the Comelec also proposed on February 10 amendments to election laws, as well as new legislation, in preparation for subsequent elections.
On Monday, February 17, the Senate committee on electoral reforms will also be conducting a hearing on various proposed amendments to the Omnibus Election Code.
Meanwhile, Rappler looks back on the events of 2013 that led to Comelec's current wish list:
1. Consider the establishment of a single-stage canvassing system
In the 2013 polls, a multi-tiered canvassing system was used, as mandated by Republic Act 9369. In that system, election results would be transmitted from the precinct level to the different canvassing stages (city, municipality, district, and provincial levels) in a ladderized manner for canvassing and consolidation, before reaching the National Board of Canvassers (NBOC).
To greatly speed up the reporting of election results – at least for national positions – Comelec recommended a single-stage canvassing system where precinct results are canvassed and consolidated directly at the national level. This would also "minimize confusion arising from speculation as to the contents of delayed canvass reports," said Comelec.
During the 2013 midterm polls, for instance, Comelec proclaimed 6 winning senators based only on 24% of certificates of canvass. Chairman Sixto Brillantes Jr explained that the 72 out of about 200 COCs canvassed by that time were "sufficient to declare 50%" of winners. The NBOC further clarified that their proclamation was also based on Grouped Canvass Reports generated by all Provincial Board of Canvassers.
2. Re-evaluate provision on vote verification by the automated machines
Section 6(n) of RA 9369 calls for a system of verification for the voter "to find out whether or not the machine has registered his choice." The Supreme Court, however, has already ruled that paper ballots are sufficient for verification purposes, the Comelec pointed out.
3. Scrap fixed campaign spending limits in favor of a more equitable cap on campaign expenditures
Comelec Commissioner Christian Lim said in June 2013 that the current spending limits "fail to take into account changes in money value and the rate of inflation." (READ: 'PH needs realistic election spending cap')
Currently, the spending caps for candidates and political parties – as per Republic Act 7166, or the Synchronized National and Local Elections Law, introduced in 1991 – are set to:
P10 per voter for President and Vice President
P3 per voter for other candidates who are part of a political party
P5 per voter for independent candidates
P5 per voter for political parties
A bill was filed last October 2013 in the House of Representatives, raising the campaign spending limits. However, the caps were still set at fixed rates.
4. Include rules governing online campaigning
The 2013 polls was the first time Comelec regulated online campaigns. The nature of the Internet, however, made it a difficult task for the poll body. Even Chairman Brillantes admitted that he finds current provisions on online campaigns "vague."
5. Clarify the rule on time limits on TV and radio ads
A month before the campaign period started for the 2013 polls, Comelec imposed huge cuts on candidates' advertising minutes. For national candidates, only a total of 120 minutes could be run on all networks, instead of 120 minutes per network. For radio, the aggregate limit is 180 minutes.
It was met with opposition from TV networks and the candidates themselves. (READ: Networks go to SC to protest airtime limits)
In the end, it was stopped by the Supreme Court in April through a temporary restraining order.
6. Extend the two-day liquor ban
Another contested Comelec rule was its extension of the nationwide liquor ban to 5 days, from 2 days. Chairman Brillantes said the extension would lessen pre-election tension.
The Supreme Court then issued another TRO, this time on the liquor ban extension, less than a week before the May 2013 polls. Petitioners argued that "Comelec's rule-making power should be exercised in accordance with the prevailing law."
7. Approve pilot testing of an online voting system of OAVs
"This will make the process easier for overseas Filipinos, particularly seafarers who comprise almost 3% of the overseas voting population," said Comelec.
1. "Money Ban"
For the 2013 midterm polls, Comelec imposed a "money ban" that sought to limit cash withdrawals to P100,000 from Wednesday, May 8, to election day, May 13. It was an unprecedented move by Comelec to curb vote buying.
Like the liquor ban extension, it was opposed by various sectors, including the Bangko Sentral ng Pilipinas (Central Bank of the Philippines), the Philippine National Police, and some candidates.
The Supreme Court issued a TRO on the money ban on May 10.
2. "Candidate Bond"
Back in October 2012, Chairman Brillantes floated the idea of requiring every senatorial aspirant to post a P1-million bond, to discourage nuisance candidates from crowding the accreditation process that the Comelec has to conduct within a limited period of time. (READ: P1-M bond: Counting Comelec's 'earnings')
Once qualified candidates are determined, the bond would be forfeited if they fail to garner a minimum number of votes in the polls. – Rappler.com