Mirroring information in Corona's resumé, "Chief Justice Corona had a sterling record as a student. He graduated with gold medal honors from the Ateneo de Manila grade school in 1962 and high school in 1966. He obtained his Bachelor of Arts degree, also with honors, from the Ateneo de Manila University in 1970," said the SC website before it was modified recently.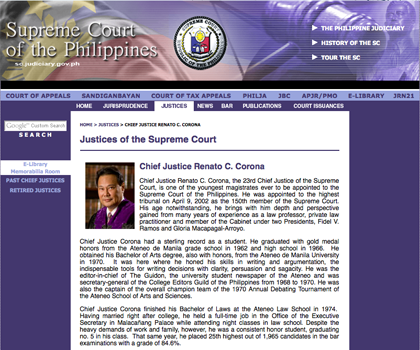 Commencement programs of his alma mater, however, reveal inconsistencies between his claimed scholastic achievements and university records.

The commencement programs, distributed during graduation ceremonies, are public records, and contain the list of graduating students, along with those who graduated with honors. They mirror actual university records.