Congress is set to hold a joint session on Wednesday, December 12, to vote on the President's request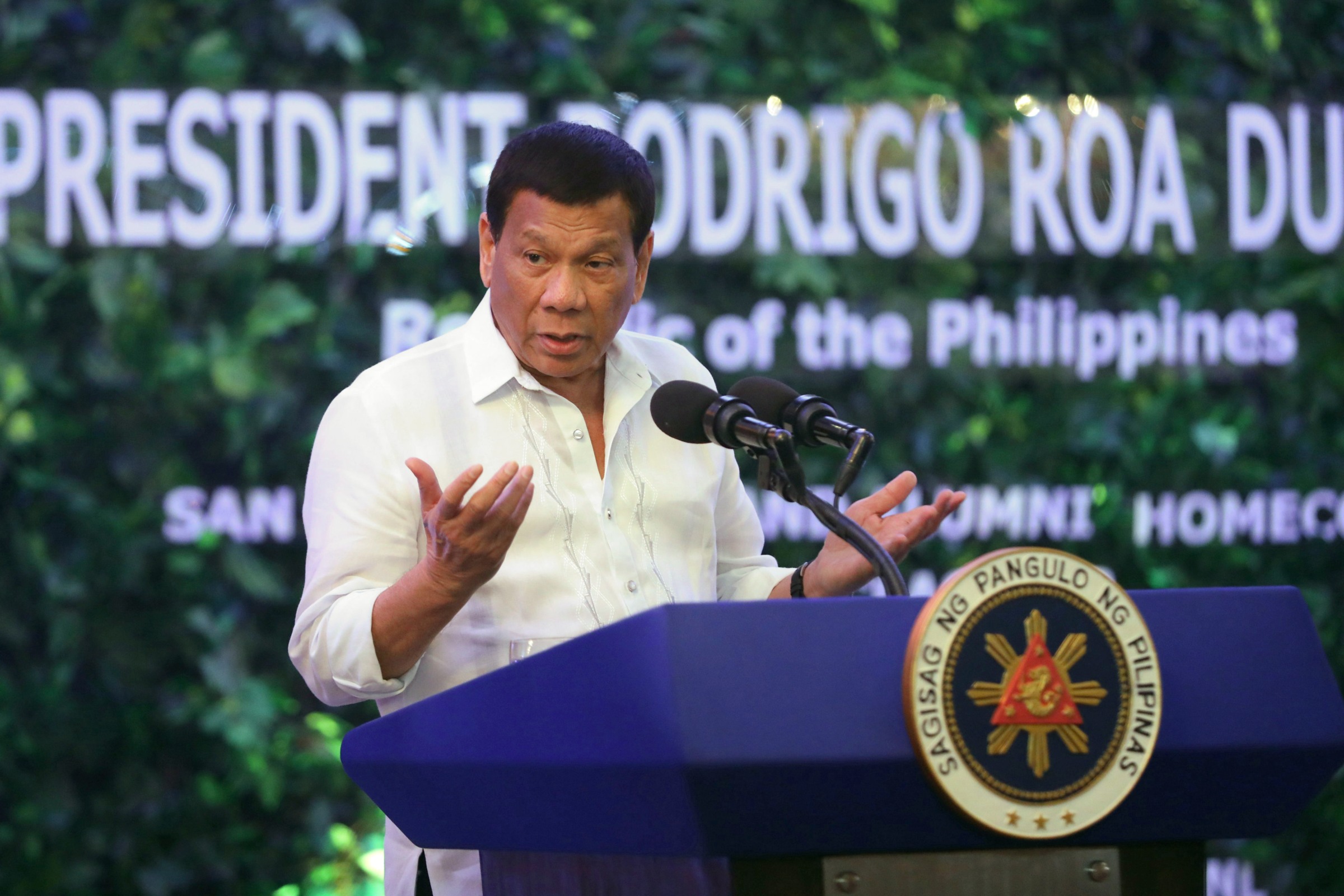 MANILA, Philippines – President Rodrigo Duterte formally asked Congress to extend for another year the declaration of martial law and the suspension of the privilege of the writ of habeas corpus in Mindanao.
The Senate and the House of Representatives on Monday, December 10, received the letter, which was dated December 6.
Duterte declared martial law in Mindanao in May 2017, following the siege of Marawi City by terrorists.
On July 18, 2017, just before his proclamation expired, he requested an extension, which Congress granted until December 31, 2017.
On December 8, 2017, he again requested a one-year extension until December 31, 2018. Congress granted  it.
In his letter, Duterte said that despite the gains, "rebellion still persists in Mindanao and that the public safety requires the continuation of martial law in the whole of Mindanao."
He cited the New People's Army, terrorist groups such as Abu Sayyaf Group, Bangsamoro Islamic Freedom Fighters, Daulah Islamiyah (DI), and other terrorists "which seek to promote global rebellion."
A further extension, he said, "will enable the AFP, the PNP, and all other law enforcement agencies to finally put an end to the ongoing rebellion in Mindanao and continue to prevent the same from escalating in other parts of the country."
"Such extension will also enable the government and the people of Mindanao to sustain the gains we have achieved thus far, ensure the complete rehabilitation of the most affected areas and preserve the socio-economic growth and development now happening in Mindanao," Duterte said.
Congress is set to hold a joint session on Wednesday, December 12, at 9 am to vote on the issue.
While some senators oppose it, Duterte is still expected to win in Congress, due to the overwhelming number of his allies in the House. – Rappler.com