This is AI generated summarization, which may have errors. For context, always refer to the full article.
The Department of Health is expected to give updates from its 'Oplan Recoveries' program every Sunday
Beginning August 16, health officials are expected to give weekly updates on recovered coronavirus cases in the Philippines following protocols earlier put in place by the World Health Organization and other leading disease control centers across the globe.
The updates – which are expected to take place every Sunday – form part of what the Department of Health (DOH) calls its "Oplan Recoveries" (Operation Recoveries) aimed at keeping track of the progress of people after they test positive for the coronavirus.
The effort largely involves implementing the WHO's "time-based" and "symptoms-based" strategy for discharging patients, which has been endorsed by the Philippine College of Physicians and Philippine Society for Microbiology and Infectious Diseases.
Before August 16, the DOH had given updates on recoveries following this protocol twice: first on July 13, when over 4,000 time-based recoveries were announced, and again on July 30, when over 38,000 were reported.
In both events, the DOH's listing of "mass recoveries" was met with public skepticism. Filipinos doubted huge increases that appeared to take place "overnight."
Backlogs
But this was largely caused by validation backlogs that have plagued data upkeep and a coronavirus task force resolution that belatedly adopted the WHO's criteria for discharging COVID-19 patients in late-July – some two months after the criteria were established.
On the ground, health workers observed these in clearing patients for discharge. But as cases increased, it became harder for them to update records of those who recovered and to collect these data from local government units.
The DOH said that by delivering weekly Sunday updates, time-based recoveries would be reported regularly to avoid accumulating "bulks" that would lead to similar huge recovery numbers that leave not a few incredulous.
Here's what you need to know about tracking COVID-19 recoveries.
How are recoveries determined?
In using a time-based and symptoms-based strategy, patients will be discharged using criteria that involve a clinical observation of symptoms combined with the number of days they have been in quarantine.
The DOH lists what doctors take into consideration when assessing patients:
For asymptomatic cases or those who aren't showing symptoms

: Patients should complete 14 days of quarantine after receiving positive test results.

For mild cases

: Patients should isolate for at least 14 days and fever should subside without the use of any medicine. They should also be free of symptoms for at least 3 days.

For severe or critical cases

: Patients are isolated for no less than 21 days, fever subsides without taking any medicine, and they are free of any other symptoms for at least 3 days.
Licensed physicians must likewise conduct a final assessment of patients to make sure they have clinically recovered from the virus and can return to their communities.
Setting at least 14 days as the minimum for isolation or quarantine is based on current evidence that shows that on the 10th day of illness, mild and asymptomatic patients have a low risk of transmitting the virus to others.
The US Centers for Disease Control and Prevention (CDC) also found that days 10-12 are significant when checking if symptoms worsened. If symptoms progress, the DOH makes sure that a patient's status is updated and treatment is adjusted.
The DOH reminded the public that patients cleared by a doctor to return to their homes and communities should not be discriminated against as they are no longer infectious. This is the same recovery protocol also observed in the US, European CDC, and India.
Does it apply to all patients?
Immunocompromised patients are not covered by this strategy for clearing cases. The DOH said doctors assess patients who fall under this category using clinical parameters and a test-based strategy.
Patients with immuno-compromised conditions include those:
Undergoing chemotherapy for cancer
With HIV infections and a CD4 lymphocyte count of < 200
With combined immunodeficiency disorders
Who take 20 milligram "Prednisone" tablets daily for over 14 days
With conditions like end-stage renal disease, diabetes mellitus
The DOH said seniors may also be considered under this category based on the assessment of a healthcare provider.
As with other patients, a licensed physician must conduct a final assessment to ensure that immunocompromised patients have truly recovered from the virus and can return to their communities.
Will there be no repeat testing for coronavirus cases?
Using a time-based and symptoms-based strategy for determining recoveries means patients are no longer retested using reverse transcription polymerase chain reaction (RT-PCR) for COVID-19.
Again, this follows WHO and US CDC discharging protocols.
The WHO earlier said it adjusted its recommendation to require repeat testing to adjust to the realities many countries face.
"In consultations with global expert networks and Member States, WHO has received feedback that applying the initial recommendation of two negative RT-PCR tests at least 24 hours apart…has been extremely difficult, especially outside hospital settings," the international health body said in May.
A contributing factor to this decision was the unstable and limited laboratory supplies, equipment, and personnel seen at the onset of the pandemic in many countries, including the Philippines. This was observed especially in areas with "intense transmission."
The CDC also noted that "a test-based strategy is no longer recommended [except in some cases] because, in the majority of cases, it results in prolonged isolation of patients who continue to shed detectable SARS-CoV-2 RNA but are no longer infectious."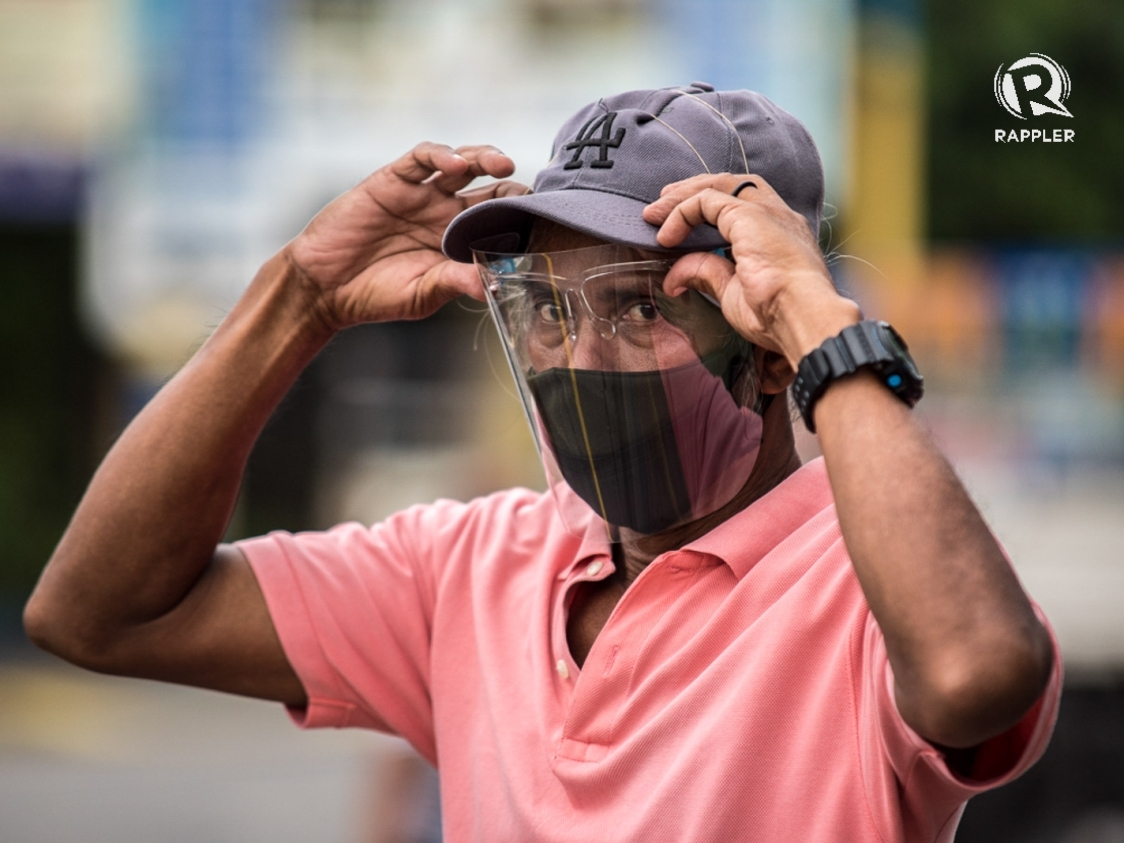 Are there risks?
A common concern is whether or not the time and symptoms-based strategy is enough to determine that patients are truly no longer infected.
The WHO earlier said current criteria for discharging patients do not reduce to zero the risk of transmitting the virus. But it stressed that strategies were formulated to balance the understanding of health risks and the "practicality" of requiring repeat testing. This is most true for places where there is high transmission of the disease and a limited supply of test kits.
To protect people in communities, the DOH urged patients to keep wearing masks, practice frequent hand-washing, observe proper cough etiquette, and follow physical distancing rules even after they have been discharged.
The same guidance holds for all other individuals, especially when out in public places as cases continue to increase and the virus still spreads in communities. – Rappler.com