The graphic is edited. The original graphic released by ABS-CBN News called Ferdinand Marcos a dictator.
Claim:
A graphic from ABS-CBN commemorating Ferdinand Marcos called him the most intelligent and best president in the history of the Philippines.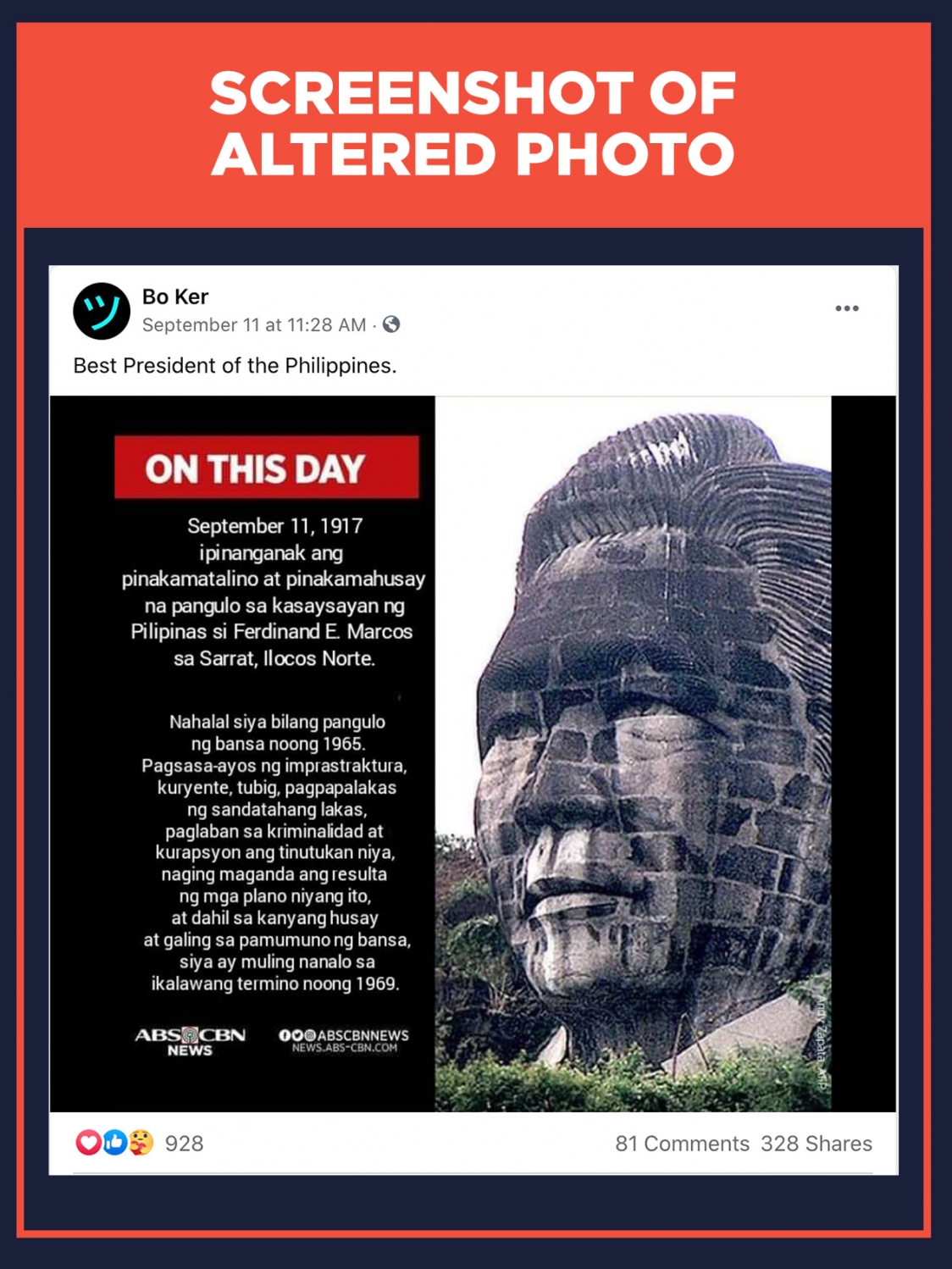 Facebook user Bo Ker posted the graphic on September 11. It had the logo of ABS-CBN News at the bottom. As of writing, the post had 928 reactions, 328 shares, and 81 comments. A reader emailed the graphic to Rappler for verification.
Rating: FALSE
The facts:
The graphic calling Marcos the best president of the Philippines did not come from ABS-CBN.
A reverse image search showed that the original graphic uploaded on the verified Facebook and Twitter accounts of ABS-CBN News contained different text.
Although both graphics used the same photo of a statue of Marcos, ABS-CBN News' graphic did not commemorate Marcos as the best president of the Philippines but rather referred to him as a dictator.
The original photo also mentioned the numerous human rights abuses committed under Marcos' Martial Law, how he was ousted during the 1986 People Power Revolution, and that he died while he was in exile in Hawaii. – Pauline Macaraeg/Rappler.com
Keep us aware of suspicious Facebook pages, groups, accounts, websites, articles, or photos in your network by contacting us at factcheck@rappler.com. Let us battle disinformation one Fact Check at a time.