Reports say nursing homes account for 38% to 41% of all COVID-19-related deaths across the United States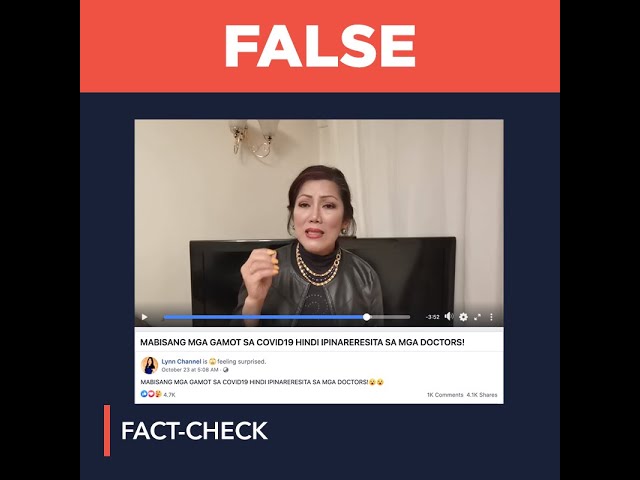 At a glance:
Claim: 70% of COVID-19-related deaths in the US are from nursing homes.
Rating: FALSE
The facts: Latest reports said nursing homes account for 38% to 41% of the total COVID-19-related deaths in the United States.
Why we fact checked this: This video has been viewed over 90,100 times. It was also flagged by Facebook's monitoring tool for containing potentially false information.
Complete details:
Facebook page Lynn Channel posted a video on October 23 that claimed 70% of the total COVID-19-related deaths in the US occurred in nursing homes.
At the 17:50 mark of a video about COVID-19, Lynn Agno, who manages the page, said: "For example sa Amerika, 70% of deaths occurred in nursing home. Katulad dito sa UK… 'yung mga protocols po nila mga ka-curious ang nag-cause na magkamatayan na mas marami." (For example in America, 70% of deaths occurred in nursing homes. Just like here in the UK… The [government's] protocols caused more people to die.)
It also cited the state of New York as another example where supposedly 70% of coronavirus-related deaths occurred in nursing homes.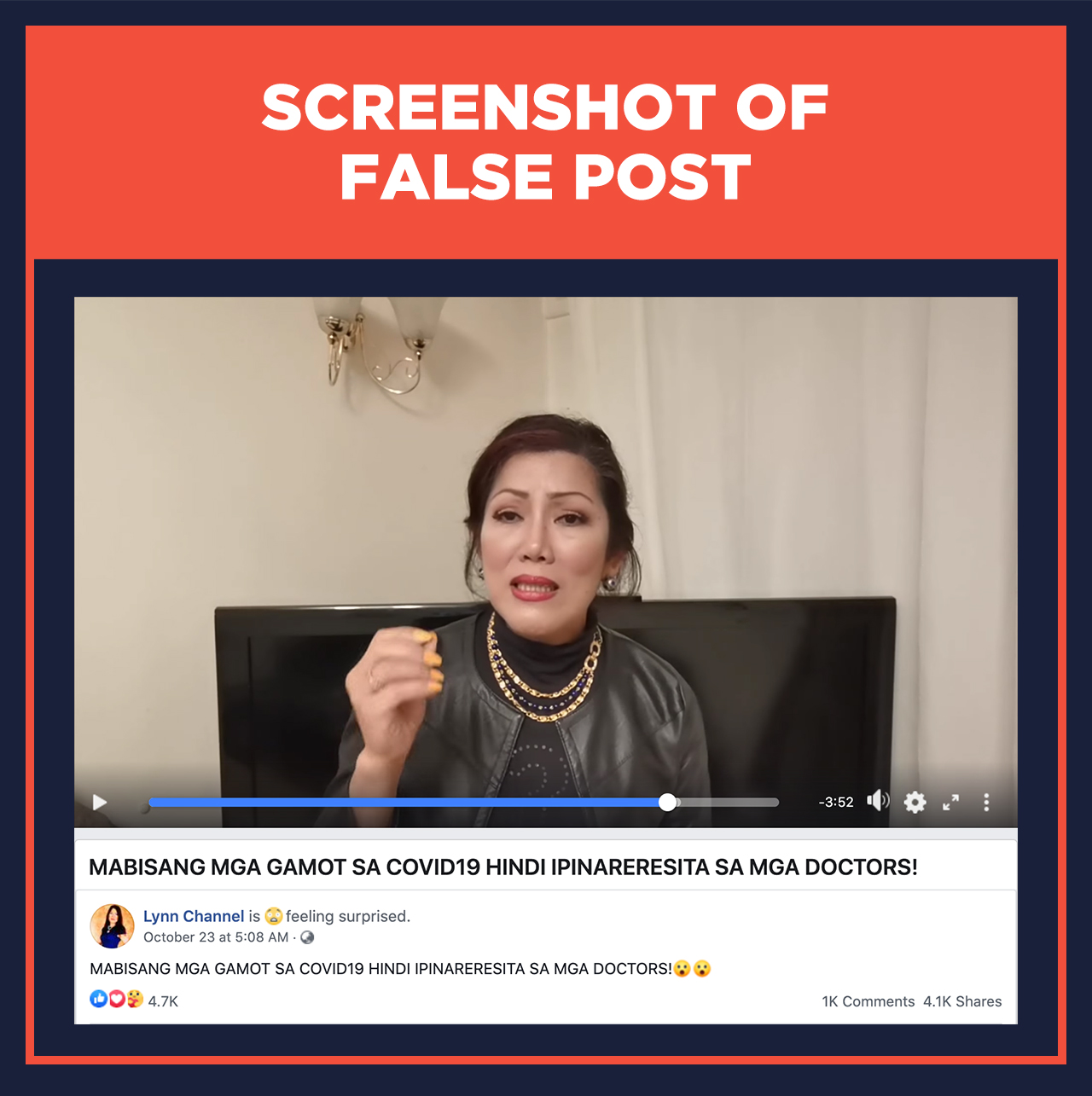 This is false. Although long-term care facilities are badly affected by the COVID-19 pandemic, neither the US as a whole nor the state of New York recorded 70% of COVID-19-related deaths in nursing homes.
In a report by The New York Times last updated on October 30, it said nursing homes or long-term care facilities account for 38% of the total coronavirus deaths in the US.
Citing its own database, The New York Times said there have been at least 87,000 COVID-19-related deaths reported among residents and employees of nursing homes and other long-term care facilities in the US as of October 30. As of Monday, November 9, the US death toll due to COVID-19 topped 237,000 – the worst death toll globally.
A report published by The Washington Post on October 16 set the number of COVID-19-related deaths in US nursing homes at roughly 41%. It cited a global study by the International Long-Term Care Policy Network, an international network of researchers and policymakers.
The New York Times also said that in New York, nursing homes accounted for 20% of COVID-19-related deaths as of the end of October – not 70%. Among the 50 states in the US, New Hampshire had the greatest number of coronavirus deaths from nursing homes, which was at 80%.
The video had over 90,100 views, 4,100 shares, 1,100 comments, and 4,800 reactions on Facebook as of writing. Claim Check, Facebook's monitoring tool, also flagged the video for fact checkers to verify.
This is also not the first time that "Lynn Channel" Facebook page has been fact checked by Rappler. On October 12, the page falsely claimed that the World Health Organization urged world leaders to lift all quarantine restrictions across all countries. On October 21, it also wrongly claimed that Canada's "Strategic Planning" committee was making plans for stricter lockdowns. – with reports from JD Moncada, Pauline Macaraeg/Rappler.com
This article was written by a volunteer of Rappler's fact-checking mentorship program, a 5-week exclusive and hands-on training on detecting, investigating, and verifying online misinformation and disinformation.
Keep us aware of suspicious Facebook pages, groups, accounts, websites, articles, or photos in your network by contacting us at factcheck@rappler.com. Let us battle disinformation one Fact Check at a time.