The combat aircraft were bought during the Aquino administration as part of the military modernization program
At a glance
Claim: President Rodrigo Duterte's administration bought FA-50 fighter jets as part of the modernization program of the Armed Forces of the Philippines (AFP) .
Rating: FALSE
The facts: The FA-50s were acquired from South Korea during the Benigno "Noynoy" Aquino III administration. It is part of an P18.9-billion contract that the previous government signed in March 2014 as part of the military modernization program.
Why we fact-checked this: As of writing, former broadcaster Jay Sonza's post has garnered over 5,200 reactions, 761 comments, and 554 shares on Facebook.
Complete details
On September 6, former broadcaster Jay Sonza uploaded photos of the Philippine Air Force's FA-50 fighter jets and falsely claimed they were acquired by the Duterte administration.
"Thank you po. Buti na lang may tunay na tapang at malasakit ang gobyerno natin ngayon. May totoong puwersa na ang ating Philippine Airforce. Our F50 (sic) jets can be relied upon today," his post reads.
(Thank you. Fortunately, our government today has real courage and concern. Our Philippine Air Force has real force now. Our FA-50 jets can be relied upon today.)
The post includes the hashtags #AFPmodernizationisreal and #TatakDuterte (the Dutertte brand).
Sonza's Facebook post has gained over 5,200 reactions, 761 comments, and 554 shares, as of writing. Several readers sent the claim to Rappler via email and the "Fact-checking in the Philippines" Facebook group.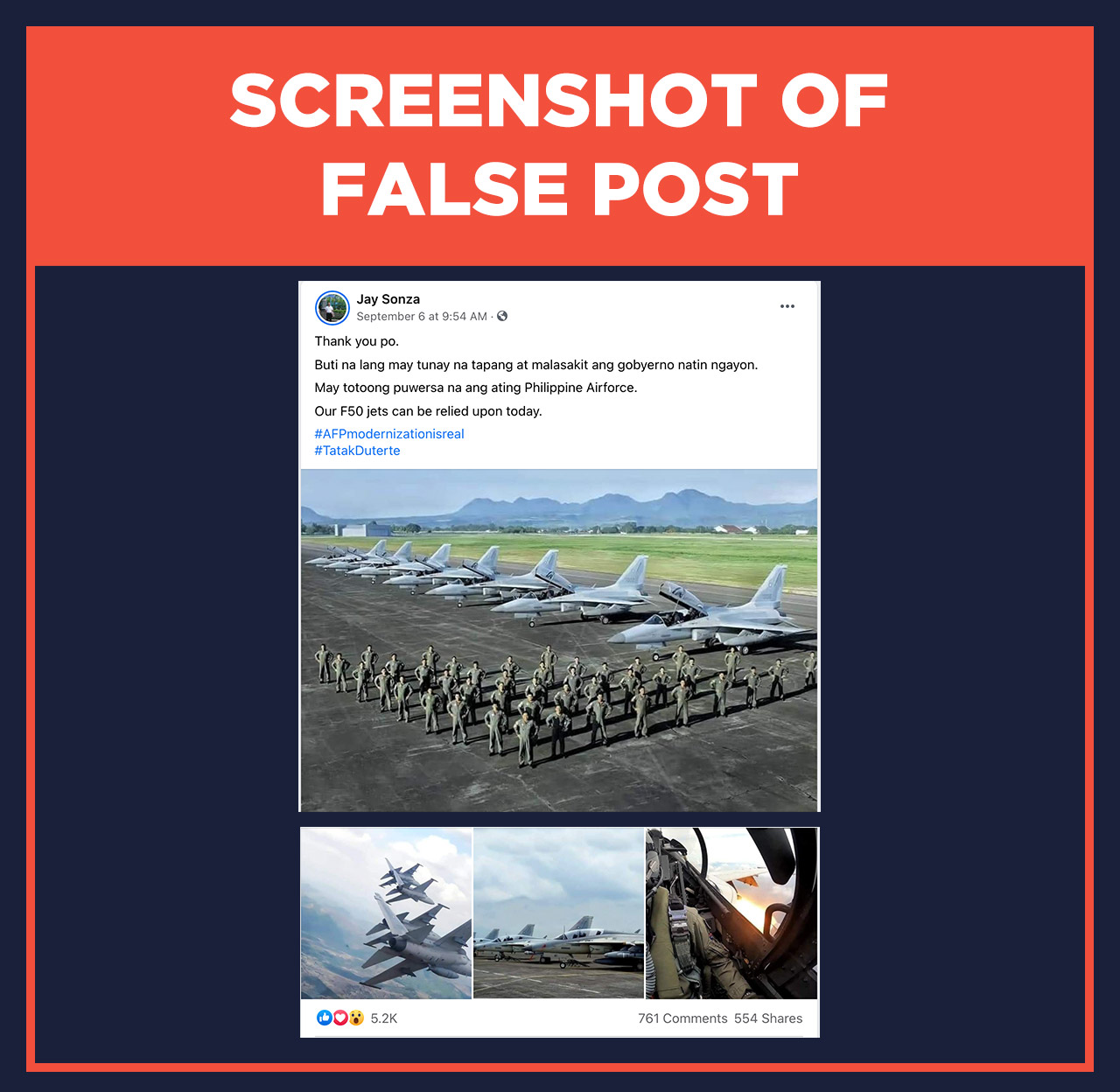 This claim is false.
The Aquino administration signed a contract worth P18.9 billion with Korea Aerospace Industries in March 2014 to acquire 12 FA-50 light fighters.
The first two fighter jets arrived in the Philippines in December 2015. The remaining 10 jets were delivered in 2017.
The FA-50 was described as a "light combat derivative of the T-50 supersonic advanced jet trainer." Duterte himself criticized the Aquino administration's acquisition of the combat aircraft and said that it was a "waste of money." He also mistakenly said that the jets were from the United States.
Former President Fidel Ramos started the AFP modernization program in 1995. He signed Republic Act 7898, which had a budget of P330 billion within a 15-year period.
In December 2012, President Benigno Aquino III signed RA 10349, which aims to continue the modernization program for another 15 years.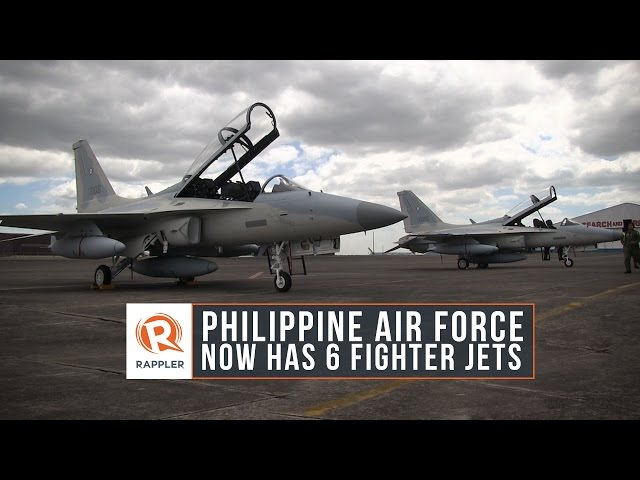 Rappler has fact-checked Sonza's Facebook page multiple times before. In August, he wrongly implied that Duterte was responsible for the delivery of 10 multi-role response vessels from Japan. – Owenh Toledo/Rappler.com
Owenh Toledo is a graduate of Rappler's fact-checking mentorship program. This fact check was reviewed by a member of Rappler's research team and a senior editor. Learn more about Rappler's fact-checking mentorship program here.
Keep us aware of suspicious Facebook pages, groups, accounts, websites, articles, or photos in your network by contacting us at factcheck@rappler.com. Let us battle disinformation one Fact Check at a time.