GCash clarifies Send Money transactions are still free of charge, while bank transfers will cost P15 per transaction starting October
Claim:
Money transfer app GCash will start charging service fees on October 1.
According to several posts on Facebook, GCash will implement 0% to 2% service fees to "Send Money" (GCash-to-GCash) transactions. GCash will also supposedly charge P84 to P125 for all bank transfers. The fees will be deducted from the receiver.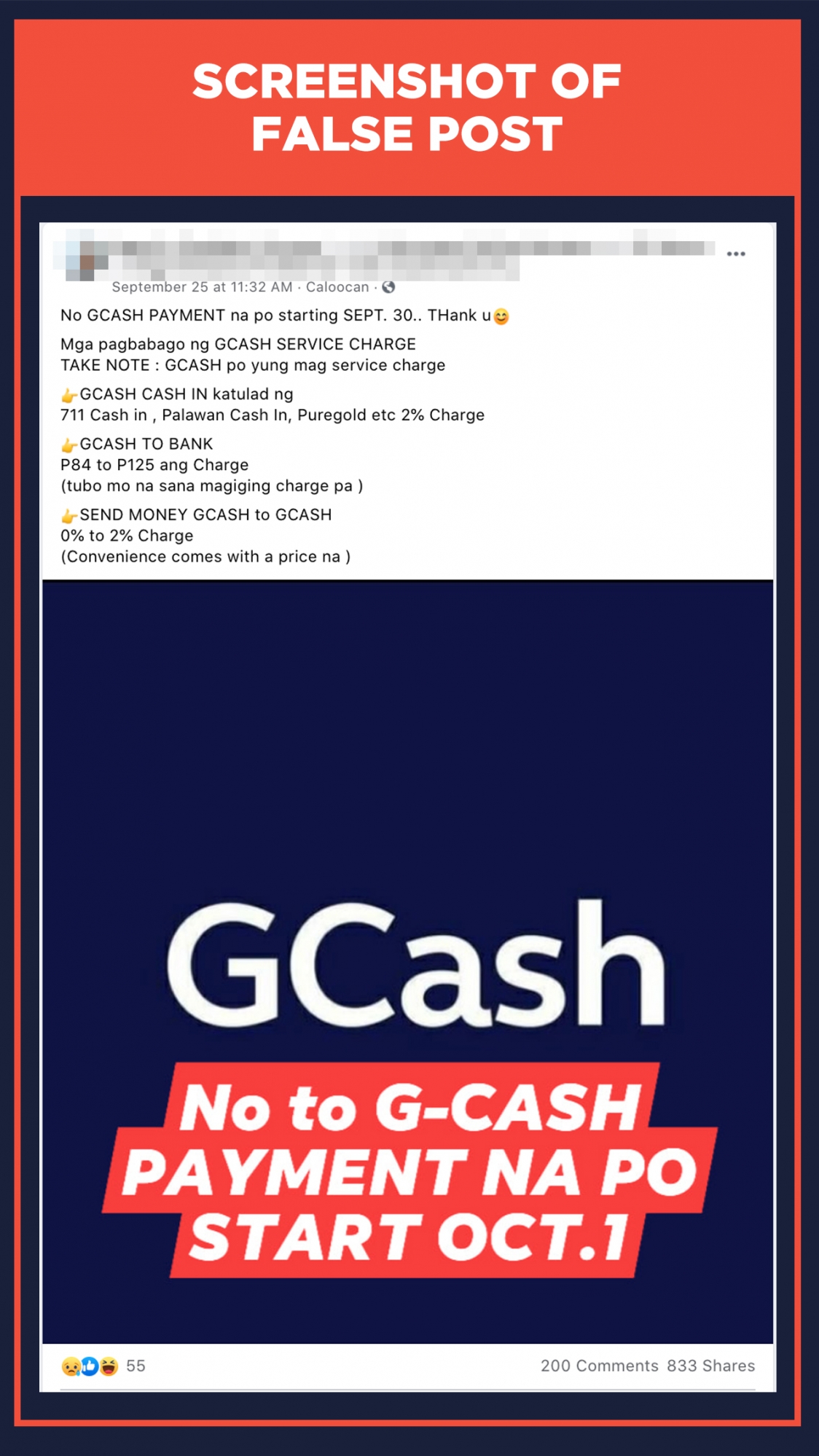 Claim Check, Facebook's monitoring tool, flagged at least 38 posts containing this claim. The earliest post flagged by Claim Check was shared on Friday, September 25.
Rating: FALSE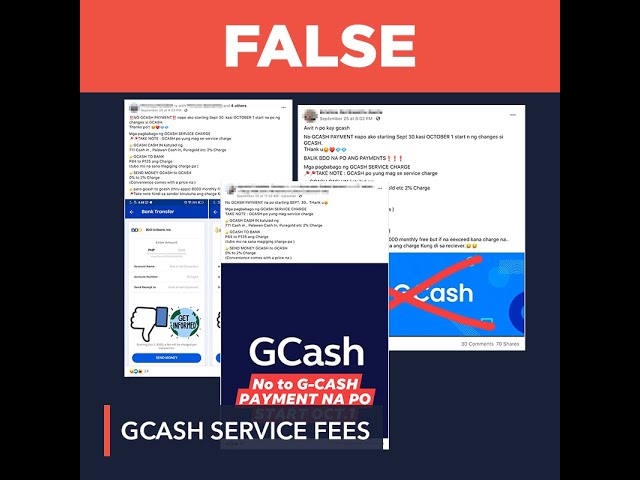 The facts:
In a post on its official Facebook account on Saturday, September 26, GCash clarified that they are not implementing fees for their Send Money feature. They also said that GCash-to-bank transfers will only have a P15 transaction fee starting October 1.
GCash also listed their other services that will remain free of charge, which include International Remittance, Buy Load, Pay Bills, Pay QR, Shop Online, Request Money, etc.
Meanwhile, the services that are charged with service fees include cashing in over-the-counter and cash out withdrawals. Cashing in over-the-counter costs up to 2% of the amount for transactions over P8,000 (transactions below P8,000 are free), while withdrawals cost P20 via MasterCard and P20 per P1,000 transactions via over-the-counter.
The company also said the fees will be charged from the sender, not the receiver. – Pauline Macaraeg/Rappler.com
Keep us aware of suspicious Facebook pages, groups, accounts, websites, articles, or photos in your network by contacting us at factcheck@rappler.com. Let us battle disinformation one Fact Check at a time.