This photo was taken in 2018, well into Duterte's term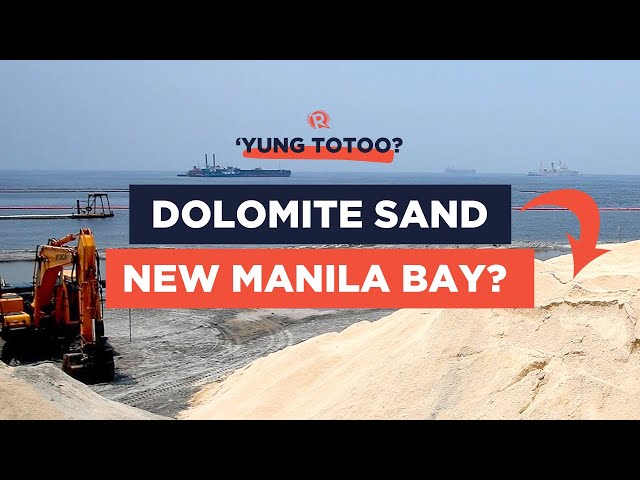 Claim:
A photo shows the state of Manila Bay during the past 5 administrations or the past 30 years before the term of President Rodrigo Duterte, in comparison to its current state under his leadership.
This claim was sent by a Rappler reader for verification. Posts containing this claim were also flagged by Facebook Claim Check, the platform's tool for detecting dubious content.
Rating: FALSE
The facts:
This photo was taken in 2018, well into Duterte's term.
Facebook page Duterte News Portal posted the graphic that made this claim on September 19. It has gained 95,000 reactions, 9,900 comments, and 133,000 shares as of writing. The graphic was also reposted by several other pages and accounts.
The graphic was divided into two parts. The top portion was labeled "Manila Bay Before" and contained images of former presidents Benigno Aquino III, Gloria Macapagal Arroyo, Joseph Estrada, Fidel V. Ramos, and Corazon Aquino, on top of a photo of Manila Bay covered in trash.
The bottom section was labeled "Manila Bay Now after 30 years" and contained a photo of Duterte over a photo of a cleaned-up Manila Bay.
The photo supposedly taken during the terms of the presidents before Duterte was actually taken in 2018, years into his administration.
A reverse image search revealed that the photo was used in an article published by The Philippine Star in 2018. The caption for the photo, taken by Miguel de Guzman, read, "File photo shows a scavenger collecting reusable materials in Manila Bay after Typhoon Ompong hit the country in September."
On the same day that the claim circulated, the artificial white sand beach along Manila Bay was opened to the public, attracting crowds and leading to physical distancing protocol violations.
Earlier, Rappler also fact-checked another claim that made use of this photo, which misrepresented it as one taken during the term of former president Benigno Aquino III.
The white sand beach had drawn criticism for its use of possibly hazardous dolomite extracted and shipped from Cebu province, and its ill-timing when the country is still battling the COVID-19 pandemic. – Loreben Tuquero/Rappler.com
Keep us aware of suspicious Facebook pages, groups, accounts, websites, articles, or photos in your network by contacting us at factcheck@rappler.com. Let us battle disinformation one Fact Check at a time.