This is AI generated summarization, which may have errors. For context, always refer to the full article.
The video is actually of Indian politician Surendra Furtado, who fell into a creek in 2016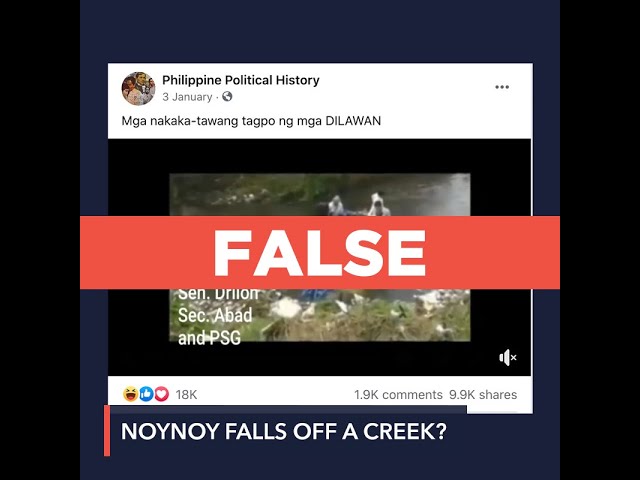 At a glance:
Claim: A capsized boat threw former president Benigno "Noynoy" Aquino III into a creek.
Rating: FALSE
Fact: It was Indian politician Surendra Furtado and a group of officials and journalists who were in the viral video.
Why we fact-checked this: Though posted initially in 2018, the video resurfaced in January and has amassed over 352,000 views, 16,000 reactions, almost 2,000 comments, and 9,146 shares.
Complete details:
A video allegedly of former president Benigno "Noynoy" Aquino III falling off a creek resurfaced on January 3, after a Facebook page "Philippine Political History" shared the footage online.
The video showed a man in yellow and a group of men, presumed to be Aquino and his Cabinet members, falling off a boat. The post said: "Mga nakaka-tawang tagpo ng mga DILAWAN." (The funny images of the Yellows.)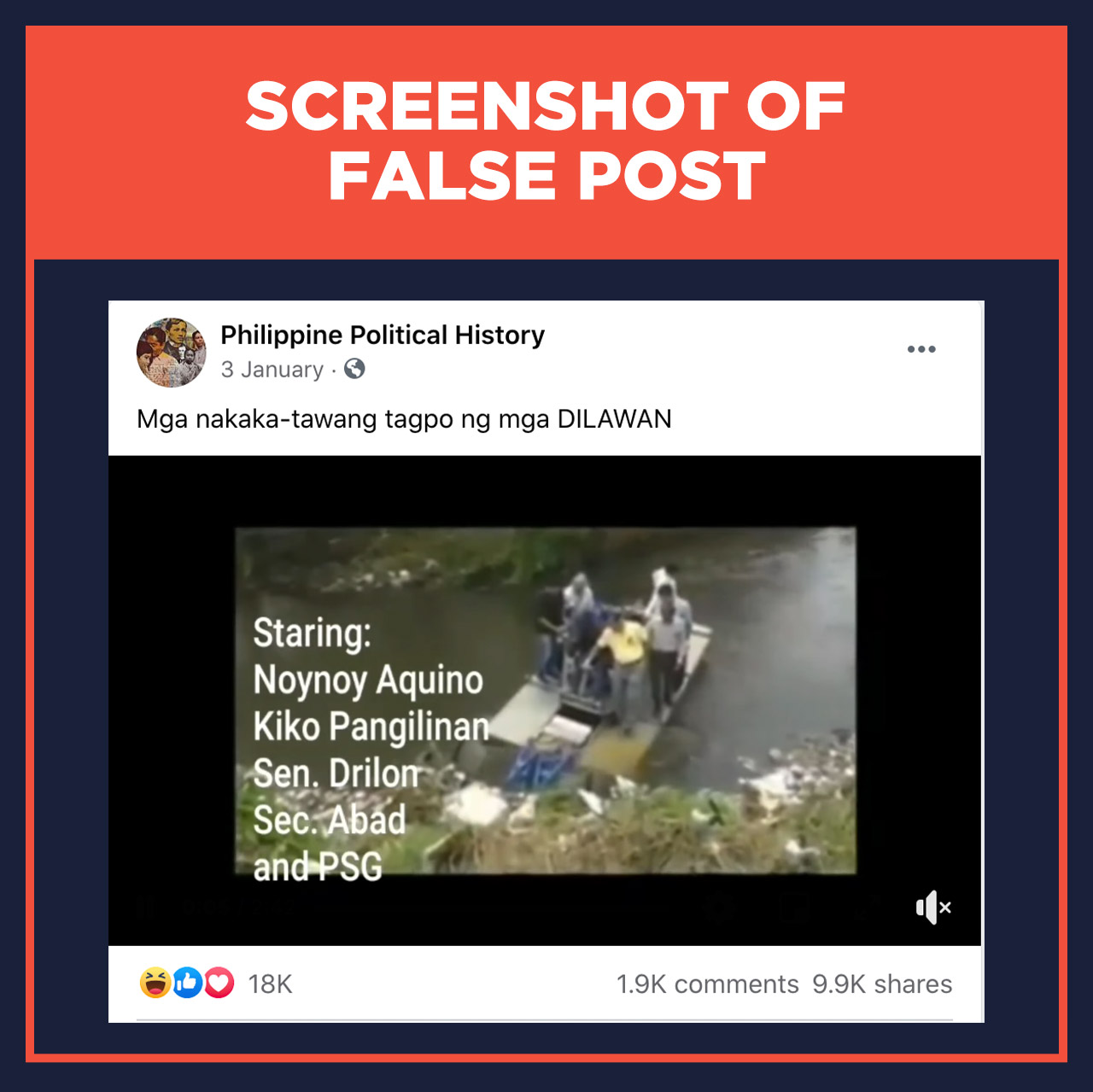 As of writing, the post is still being shared and commented on, and has received 9,146 shares, 1,802 comments, and 16,130 reactions.
The claim is false.
A reverse image search of the incident shows that the person in yellow is Surendra Furtado, then-mayor of Panaji, India.
A tweet on June 27, 2016 by Asian News International, a media organization based in India, contains the video. The video shows Furtado, two journalists, and others during a de-weeding drive along St Inez Creek in Panaji.
Indian news media company NDTV also reported on the incident in June 2016. They said that Furtado and 6 other officials and journalists climbed a de-weeding machine that could carry only two people at once.
Aquino's spokesperson Abigail Valte denied that it was the former president in the video in a fact check published on October 18, 2018 by Agence France-Presse (AFP). Aside from AFP, Vera Files also fact-checked the claim on October 30, 2020. – Danah Cubacub/Rappler.com
This article was written by a volunteer of Rappler's fact-checking mentorship program, a 5-week exclusive and hands-on training on detecting, investigating, and verifying online misinformation and disinformation.
Keep us aware of suspicious Facebook pages, groups, accounts, websites, articles, or photos in your network by contacting us at factcheck@rappler.com. Let us battle disinformation one fact check at a time.