This is AI generated summarization, which may have errors. For context, always refer to the full article.
There's more dim sum in the metro, but the Chinese have driven up rent for locals and brought in a gambling contagion
AT A GLANCE: 
Philippine Online Gambling Operations (POGOs) are creating a ripple of economic development, particularly in the property and food sectors
Locals are complaining about the high rental rates and rowdiness of some Chinese workers
POGO girls required to wear skimpy clothes and the possibility of money laundering worry some industry insiders
---
MANILA, Philippines – A Filipina-looking dealer looks intently at the webcam, enticing bettors to place their bets. She does not speak, but smiles with her eyes as another voice in Mandarin speaks for her. 
She sports a revealing, black dress. There are even bunny ears to complete the whole Playboy look.
Players watch her from the laptop, while flirting with Lady Luck for high returns. In just a single click, cash comes in and out of their virtual wallets.
Welcome to the world of online gambling – the Chinese are hooked and Philippine shores have opened their arms to fuel their addiction.
Manila is in a frenzy because of the flowing cash, and the impact on the community is hot for chit-chats.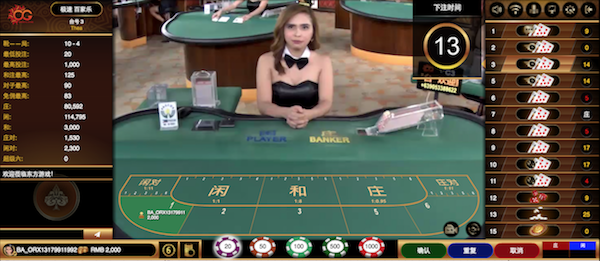 Game plan
Gambling is illegal in China and is heavily opposed by the communist government. Authorities have intensified crackdowns to serve as a stern warning.
To skirt this obstacle, gambling companies operate outside the mainland. 
"China has so much cash and many want to gamble. But gamblers need to travel abroad or to Macau," said an expert on the matter who requested anonymity. 
With the emergence of online gambling, the Chinese simply log into a website and they can play the usual casino games like poker, roulette, and slot machines. 
Gaming companies that set up shop here are referred to as Philippine Online Gambling Operations (POGOs).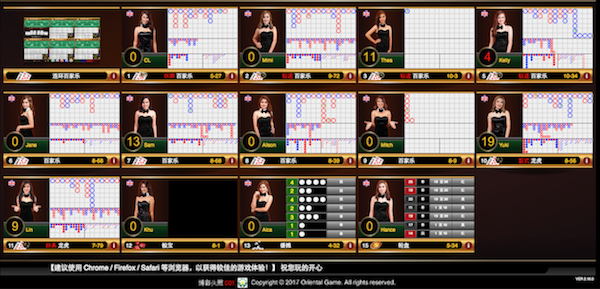 According to the Philippine Amusement and Gaming Corporation (Pagcor), they have authorized 57 POGOs to operate in the Philippines. (FAST FACTS: What you need to know about the Philippine casino industry)
Most of POGO employees are Chinese, and most provide translation and IT support. Some webcam models are noticeably Filipina.
There is no clear data on just how many Chinese are employed in POGOs, but insiders estimated that the figure could range easily from 100,000 to 250,000. 
Rappler asked the Bureau of Immigration for official data, but has not gotten a response. 
Labor Secretary Silvestre Bello told a Senate inquiry on the influx of Chinese, that they have been able to issue some 25,000 work permits only.
The confusing statistics was raised recently by Senator Franklin Drilon in the budget deliberations of the labor department. (READ: Drilon questions DOLE statistics on foreigners working in PH)
Online gambling operations are not new in the Philippines, but came under the public radar only recently. 
POGOs previously had to go through investment promotional agencies like the Philippine Economic Zone Authority (PEZA) and Cagayan Economic Zone Authority (CEZA) to set up shop in the Philippines. 
However, President Rodrigo Duterte signed Executive Order (EO) No. 13 in 2016, transferring the responsibility of regulating POGOs to Pagcor.
"So si President [Duterte] nag-ano sya ng EO 13 para i-strengthen 'yung fight against illegal online gambling. Ang unang-una niyang inayos is that 'yung jurisdictions ng mga government agencies," senior manager for offshore gaming Victor Padilla Jr said.
(President Duterte signed EO 13 to strengthen the fight against illegal online gambling. He first fixed the jurisdictions of government agencies.)
Social cost
POGO companies pay for the accommodations of their employees and are willing to pay whatever landlords ask. The biggest winners are real estate sellers.
Various real estate selling pages on Facebook have been filled with inquiries by agents on where they can house POGO employees.
An agent's post, which has since gone viral on Facebook, was even looking for 400 units in Muntinlupa that can house 3,000 workers for one year.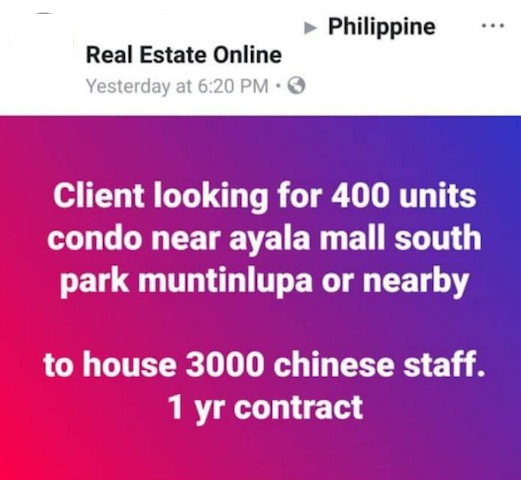 An industry insider disclosed that they have also tested the threshold of just about how much the Chinese can accommodate price increases.
"They really are willing to pay. Sad to say, locals cannot afford the elevated rental rates," the industry source said.
Hans Mann, who used to rent a condominium in the Bay Area, moved out after his landlord increased rental rates.
"Dati ang tinitirahan ko na P18,000 for 22 square meters, tinaasan na nila to P25,000 and sobrang unreasonable na, so lumipat ako," Mann said. (I used to pay P18,000 a month for a 22-square meter unit, but they increased it to P25,000 and that's very unreasonable, so I moved out.)
He then learned that the new tenants were Chinese POGO employees.
According to a report by property firm Santos Knight Frank, residential rental rates in the Bay Area surged by a whopping 62.2% during the 2nd quarter of 2018 compared to the same period in 2017. This rate of increase is much faster compared to the other central business districts in Metro Manila. 
"This likewise raised the prices of mid-income projects in the Bay Area from the first quarter's base rate of P123,000 per square meter to the astounding P165,000 per square meter in the 2nd quarter," the report said.
The report even said that other projects went as high as ₱240,000 per square meter. 
Property firm Colliers International also had similar data for office spaces. Colliers even advised traditional offices to look for cheaper alternatives outside of Makati or the Bay Area.
"Government agencies and smaller companies, which are cost-sensitive, should look at office space in Ortigas or in Quezon City, which offer these rates at about 30% to 40% lower than the traditional Central Business Districts (CBD) such as Makati, Fort Bonifacio, and Bay Area," said Joey Bondoc, research manager of property firm Colliers.
Colliers also noticed that some projects in the Bay Area have scaled up and are among the more expensive in terms of their leasing launch projects.
Exclusive subdivisions have also felt the Chinese appetite for space.
Sherry Yang (not her real name) disclosed that men working for what she assumed was a POGO company, were doing the rounds in her exclusive subdivision in Parañaque looking for big houses for their employees.
"They showed me a bag full of cash, I don't know how much, but it was a big bag. They were going to pay in cash and in full and that shocked me," Yang said. 
"I did not ask anymore what their business was, but I did not need the money anyway," she added.
Yang has not heard nor seen the men again since their surprise proposal. But over the next couple of months, she started to notice change in her neighborhood.
"They walk in large groups and were escorted daily by vans to somewhere, I assume where they are working," Yang said.
Yang also complained about some of the foreigners' rowdiness. "I do not want to be racist at all, but they just do not care about the community where they are staying. They wake me up because they are so noisy," she complained.
The homeowners' association president of the village said they have not received any complaints from residents and have a "good relationship" with the foreigners. 
Property sectors' winning streak
The properties sector hit the jackpot with POGOs.
Property consultancy firm Pronove Tai reported that POGOs were able to take up some 51,000 square meters of office space as of the 2nd quarter of 2018 
POGO operations were concentrated in the Bay Area in Parañaque (47%) and Makati (38%).
Pronove Tai also noted that Las Piñas and Pasig City are the fastest growing districts for POGO offices.
Building owners are also happy with the Chinese, since they seldom negotiate for rental rates.
"We've seen that some of these POGOs do not need to negotiate. That's why there's been that push I guess, between the IT-BPM (Information and technology-business process management) sector and the POGO sector. There's the competition," said Monique Cornelio, Pronove Tai CEO.
The condominiums near POGO offices also got their generous slice of cash.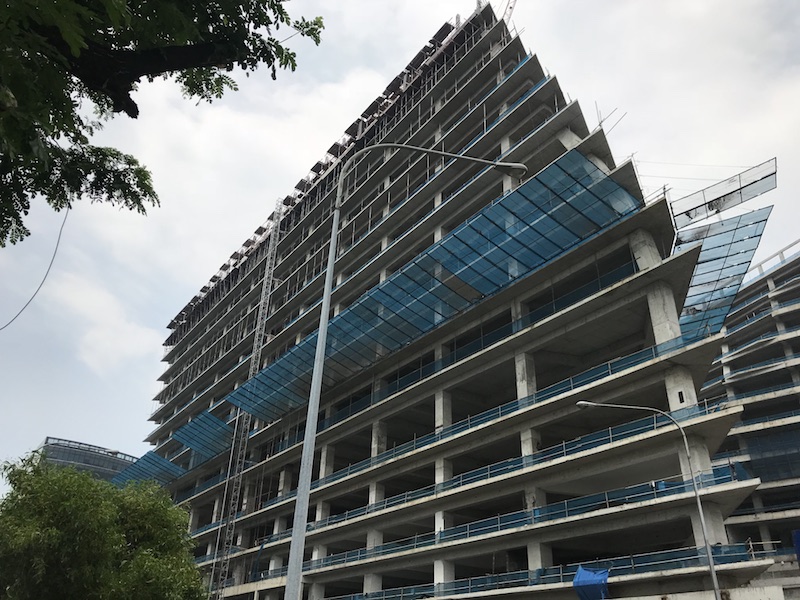 Colliers reported that residential condominiums near offices got as much as a 94% occupancy rate. 
Pre-selling condominiums or those still being constructed already had a sure take-up of almost 80%.
"This is just an illustration of how the offshore gaming industry really drives residential demand across the country's capital," said Bondoc of Colliers.
Because of the impressive numbers, Bondoc recommended that developers "devote leasing units that will primarily cater to Chinese nationals employed by offshore gaming companies." 
Property giant Ayala Land Inc (ALI) reported that their sales take-up by foreigners grew by 32% in 2017 to P41.6 billion.
Foreigners accounted for 24.5% of ALI's total sales take-up last year, of which 49.4% are Chinese.
Sin city
Most Chinese employed in POGOs are there to simply translate or provide tech support.
Those seen on the websites and who act as dealers are mostly Filipinas who wear skimpy clothes.
Industry insiders admitted that the "sexy and sinful vibe" is "inevitable" in the gambling industry. 
"May ibang naiilang talaga na empleyado kasi halimbawa diyan sa Makati, POGOs share the building with other companies tapos may mga babaeng nagpapa-sexy. 'Yung iba naiilang kasi parang nagiging red light district ang vibes," the insider said.
(Some employees are uncomfortable, like there in Makati, where POGOs share the building with other companies, then there are women wearing sexy clothes. Some are uncomfortable because they send out a red light district vibe.)
The source was, however, quick to say that it is "all show" and the women on the livestream are not exploited.
"We do a regular check and inspect the offices, and of course we strongly suggest that the women are dressed appropriately. Be sexy, but not too much," Padilla said.
When asked about the possibility of POGOs paving the way for fraud and money laundering, Padilla said that they have systems in place to ensure this does not happen.
He said that POGOs have their own know-your-customer (KYC) system and other security measures. Fund limits are also in place, as account holders don't use their accounts to park funds.
Economic jackpot
While POGOs are not the new kid on the block, industry insiders said their impact was felt just recently under Duterte, who has warmed ties with the Chinese. 
Pagcor was able to collect some $1.6 billion for various fees from POGOs in 2017.
The agency even aimed to rake in P6 billion for 2018. Padilla said they will likely surpass this year's target.
The gambling regulator gets 2% of the gross gaming revenues of POGOs. The funds would then be used for Pagcor's programs.
Padilla also pointed out that POGOs provide jobs to many Filipinos.
Old and new buildings in Makati have found new life and now house Chinese restaurants. Businesses have also mushroomed in the vicinity of POGO operations.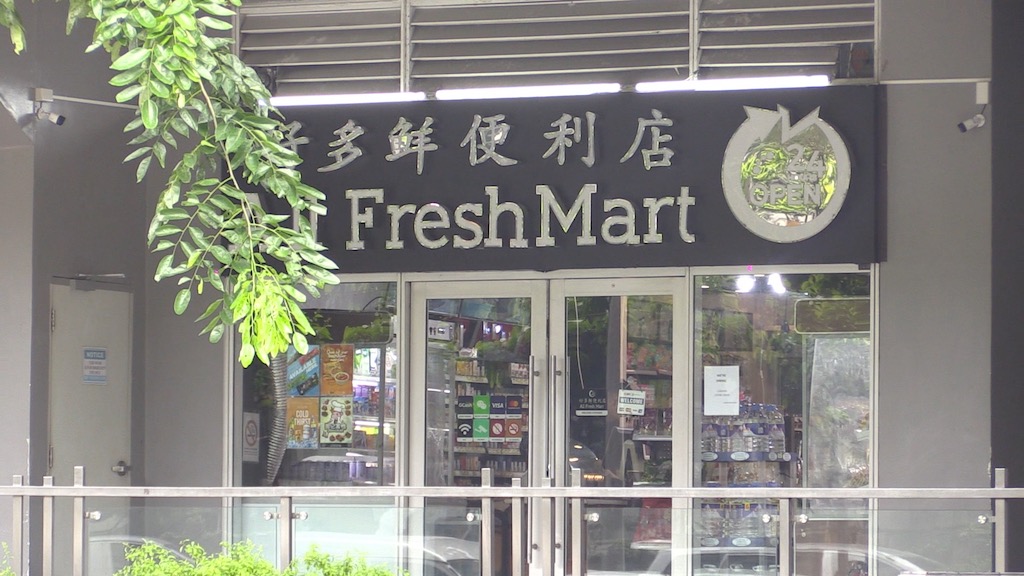 Joyce Manderio, a waitress of a Chinese restaurant in Makati, said the owners changed their business plans to lure foreigners. 
"Muntik na kami magsara, pero nakakuha yata ng pera si sir para palitan ang menu at karatula. Tapos 'yun na, buhay na ulit," she said. (The restaurant almost closed, but my boss was able to get money to change the menu and signage. From there, business was thriving again.)
From serving breakfast meals like the local tapsilog, the restaurant now serves affordable noodles and dim sum, which also appeal to the Chinese.
Even existing businesses jumped in and are riding the waves of cash. Several restaurants in SM Mall of Asia (MOA), which is in the Bay Area, have a menu in Mandarin to cater to their growing foreign market.
Some shops have also started accepting payment through We Chat, a popular messaging app in mainland China.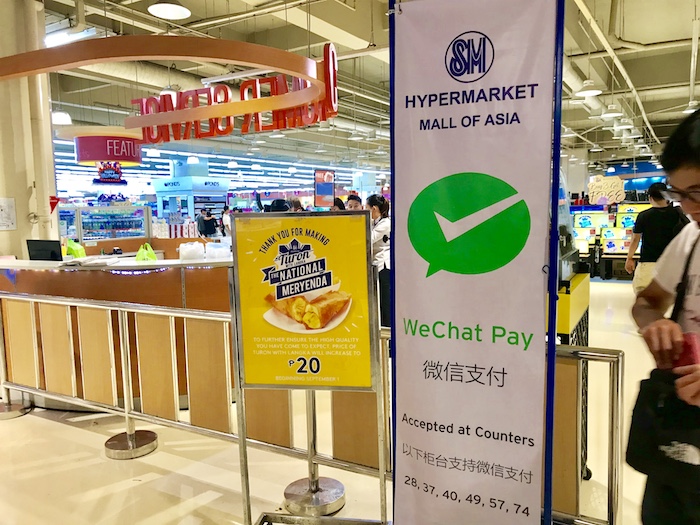 High rollers' risks
While there may be a rally now, POGOs themselves have their own headwinds to worry about. 
Pronove Tai said that some of their POGO clients are not expanding as much as before.
Cornelio noted the crackdown on Philweb, which affected some POGOs that did not have Pagcor licenses then.   
"Before they're under the radar, 2003 up to 2017. Okay, it's quiet, they were living their own lives. Just like any other office user. Then came this, not controversy, but basically with Philweb right? So that shook them," Cornelio said. 
While businesses can tune out from the political noise, Cornelio noted that the abrupt change of rules created some wariness. 
"It's creating a sense of uncertainty which the business sector does not want to see. If we can have something that is very straightforward, and we know at least we can make our 5-year plan, nothing's going to change, that's a lot better for business, right? But in terms of what is going to change next year, that's where it's becoming difficult," she said.
Duterte's EO 13 which transfers the regulatory powers from investment promotion agencies to Pagcor can be thrown out by the next president or even Duterte himself since it did not pass through Congress.
The cash from POGOs comes with both perks and risks. Insiders are undecided on whether or not the business associated with gambling and its concomitant sins are all good for the Philippine economy. – Rappler.com