'We have never expected that his dream would lead to his tragic death,' Magsayo's relative says
All Cadet Third Class George Karl Magsayo wanted was to become a police officer someday. But he was killed inside the premises of the Philippine National Police Academy (PNPA), the very place where he started chasing that dream.
On Thursday, September 23, 21-year-old Karl, went to the room of one of his upperclassmen, Cadet Second Class Steve Ceasar Maingat. However, this turned out to be very meeting where his dream would end.
Maingat punched Karl in the stomach five times, said a report of Silang, Cavite police. Karl then lost consciousness after the beating. He was rushed to the hospital but was later declared dead on arrival at 6:43 pm.
The police have yet to provide details as to why Maingat punched his fellow cadet. The suspect was arrested and now under police custody.
Karl's official cause of death has yet to be determined pending investigation.
Raised in Zamboanga
In an exclusive interview with Rappler, April Prilo, one of Karl's closest cousins, narrated Karl's journey from Zamboanga to the PNPA.
Karl was raised in the humble town of Midsalip in Zamboanga Del Sur. He was raised on the rice, copra (dried coconut kernel), and corn farm of his father, who has served as a municipal councilor.
His mom was barangay chairman of their village. Karl was a middle child – he had an older sister and a younger brother, who are both still studying.
April described Karl as a shy, but a very sweet kid. Karl was very understanding about every aspect of life, according to April.
"You can rarely hear him complain about life," she said.
The aspiring cop had an artistic side. According to April, Karl was very passionate about drawing and sketching. He could also mold clay into different artistic objects.
Karl also excelled in school academically. He was a consistent honor student from kindergarten up to high school. He finished the class valedictorian in his primary school.
"His dream is to pursue excellence and achieve more for his family," April said.
Aside from arts, Karl also loved sports. April said Karl attended a sports academy in high school.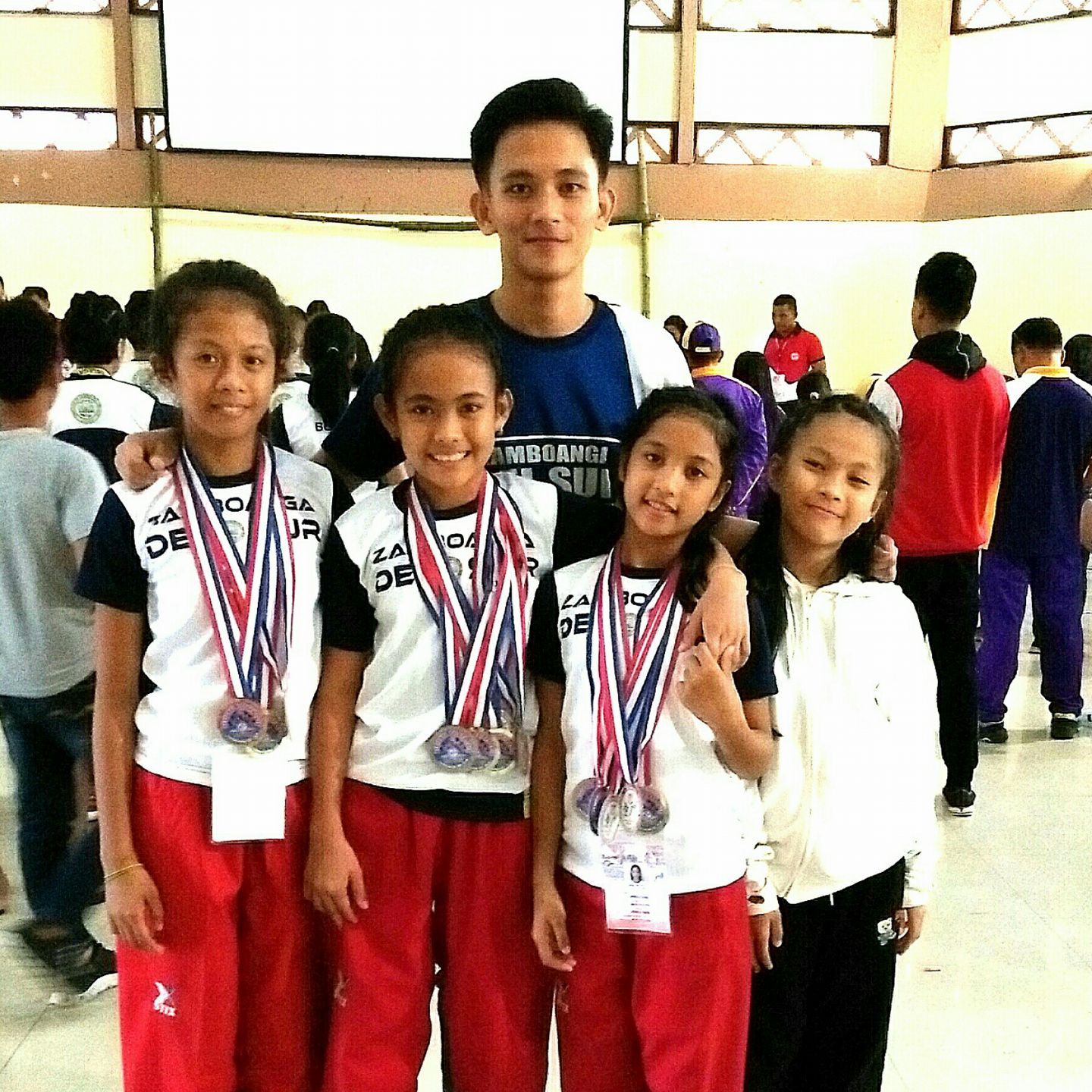 At first, he tried Taekwondo, but later on went to become an arnis champion. He competed in the arnis competition of the Palarong Pambansa, the regular national athletic competitions for student athletes.
During his free time, Karl would also teach arnis to young children in their community. He also trained his fellow students.
He really wanted to become a cop
According to April, she would always tell Karl that engineering would suit him. But Karl's lone desire was to become a police officer.
The cadet was also interested in the lives of the Philippine national heroes.
"Most of his thoughts were about history, fun facts about heroes, and their significant contributions. He said he would be one in the future," April said.
Karl's passion for arnis, the Philippine martial art which uses sticks as a weapon, greatly influenced his choice to become a cop. He said he wanted a career where he could practice his sports, so Karl chose criminology, said April.
At first, Karl attended the Pagadian Capitol College as a scholar of the National Commission on Indigenous Peoples. Karl was a proud Subanun, a group of indigenous people residing in Mindanao.
When he was about to finish his first year in the Pagadian school, he tried his luck by applying to enter the Philippine Military Academy, the country's premier military school. However, he did not qualify. He next tried his luck in the PNPA, where he was eventually accepted.
Life was not easy for Karl inside the academy. Even at the height of the pandemic, Karl decided to continue schooling inside the PNPA.
Inside the campus, Karl contracted and recovered from COVID-19. Even with the restrictions and hardships brought upon by the pandemic, Karl's parents pushed to support their young cadet.
But according to April, they never expected that this dream would cause Karl's death.
"His sudden death leaves an excruciating pain. We have never expected that his dream would lead to his tragic death," April said.
April added that Karl never told her or any of their family members about his bad experiences inside the academy. Karl never mentioned bullying or hazing.
"Masama loob ko. Wala naman siyang nakuwento, wala naman siyang nabanggit (I'm really mad. He never said anything. He didn't mention that)," Karl's cousin added.
Death comes on mom's birthday
September 23 also happened to be the birthday of Karl's mother. In the morning of that fateful, Karl and his mom even had a video call. Neither realized it was to be their last conversation.
A pall of gloom suddenly descended the birthday celebration that evening. At around 7 pm, April and their family were stunned when they heard the loud scream of Karl's mom. They knew something bad happened.
The PNPA called Karl's family and informed them that Karl had died while on his way to the hospital. Karl, whose only dream was to serve the country, was killed by the punches of his fellow aspiring police officer.
Karl would have graduated in 2024 – three years from now. According to April, he would have been the first police officer in their family.
Now that Karl and his dreams are gone, April said the family only wants justice for his cousin.
"Hindi ko alam ang sasabihin ko sa kanya. Basta dinadasal na lang po namin na makamtan namin ang hustisya para kay Karl (I don't know what to say to him. We're just praying that we would attain justice for Karl)," April said. – Rappler.com