This is AI generated summarization, which may have errors. For context, always refer to the full article.
John Rey Basie, 18, was the target of the Navotas police in an operation that mistakenly killed his neighbor Jemboy Baltazar
Trigger warning: Some parts of this report include gory details.
MANILA, Philippines – John Rey "Rey-Rey" Basie, 18, was found dead near a bridge in Navotas City on Friday, October 6. He was the third young man to be killed in the area in two months since the mistaken identity killing of Jerhode Jemboy Baltazar in August.
The three killings are connected to each other.
Basie was the target of the cops in the operation that killed his neighbor Baltazar, 17, according to the police's spot report. Baltazar's killing was dubbed the "second Kian" because of the anomalies that surrounded the police operation. Cops later admitted it was a case of mistaken identity, as they were looking for Basie, who was identified in the same report as a "suspect in a shooting incident."
Basie's cousin LA Moral found him dead along C3 road, Pama Sawata Bridge, Barangay NBBS Dagat-Dagatan in Navotas, killers still unidentified, according to police report. Moral was walking along the bridge that overlooks their neighborhood Friday, when she saw Basie sprawled on the pavement.
Police investigators examined and processed the crime scene at around 5:45 am on the same day. Basie sustained a gunshot wound in his head – a bullet pierced through the back of his head, and exited on his chin, according to the police report.
One piece of .38 revolver empty cylinder and one spent cartridge of an unknown caliber were recovered in the scene, the police added.
Rappler reached out to Basie's loved ones, but we were told his family would not entertain interviews for the mean time. Rappler visited Basie's wake on October 11 and tried reaching out to his relatives anew, but they told us the parents were not home, and no one else was authorized to engage with reporters.
We gathered, however, that Basie's friends said the teenager became "reclusive, paranoid, and blamed himself" for the deaths of Baltazar and another friend, Daniel Soria, who was killed in September. His friends and families reached out to Basie, convincing him to surrender to the authorities for his safety.
But Basie did not trust anybody, and ignored even his parents' advice to turn himself in, a source told Rappler.
Rappler also reached out to the Northern Police District and the National Capital Region Police Office (NCRPO) for reaction to the recent killings, but they have yet to issue statements.
As of writing, the motive behind Basie's killing is still unknown. Even his loved ones do not know who might be behind his death.
But the connection is apparent nonetheless: he was the target in the operation that killed Baltazar. Basie was with Soria the day the latter was killed.
The connections
Basie's funeral banner now hangs in the same spot by the river where Baltazar's own banner was two months before.
On the day Baltazar was killed on August 2, he was with his friend Sonny Boy Augustillo, cleaning their boat in Barangay NBBS Kaunlaran in Navotas. They planned to go fishing after a long period of inclement weather that had affected Metro Manila at the time. Shortly, cops arrived and surrounded the river.
The police fired an initial warning shot in the water. Then a volley gunfire followed, aimed at Baltazar and his friend. Augustillo tried hugging Baltazar to help him, but the teenager pushed his friend to spare him from the gunshots.
Baltazar fell into the river after sustaining gunshot wounds in his head and hand. Forensic pathologist Dr. Raquel Fortun, who examined Baltazar's body, said the teenager died of brain injuries due to his gunshot wound in his head, with drowning as contributing factor.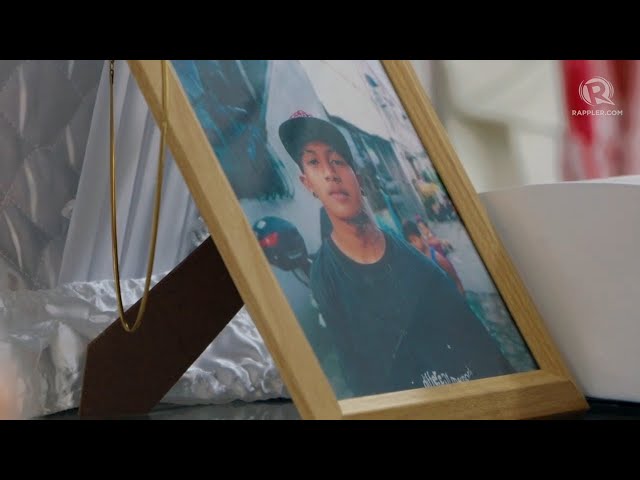 It was too late when the police realized that Baltazar was not the target of their operation. In their defense, the police said it was a case of mistaken identity, claiming that they were looking for suspects allegedly involved in a shooting incident in the village.
They added that they received an information that one of the suspects allegedly boarded a boat. The suspect the police were referring to was Basie, whom they called "Reynaldo Bolivar."
Clamor and probe
A probe into Baltazar's killing reached the Senate and brought to light more questionable actions committed by the police. During the Senate hearing on August 22, opposition Senator Risa Hontiveros revealed that a police allegedly asked Augustillo to say that Baltazar carried illegal drugs when he was killed.
Hontiveros also shared photos showing that members of the Philippine National Police's Special Weapons and Tactics (PNP SWAT) team were present during the August 2 operation. The SWAT is an elite group that is usually deployed to handle violent situations.
"Parang kung isang bata ang pinapuputukan eh, pambihira po na long arm (firearm) ang gagamitin (It's a bit of an overkill to use a long firearm if the target was one teenager)," Hontiveros said during the August 29 hearing.
The six police personnel involved in Baltazar's killing were arrested for reckless imprudence resulting in homicide. They also face a murder complaint, along with 13 other cops. The six cops, including their team leaders Police Captains Mark Joseph Carpio and Luisito dela Cruz, face dismissal from service after the PNP National Capital Region Police Office approved their dismissal order.
Exactly a month later, another young man died in Camanava. He was Daniel Soria, and he was with Basie at the time of his killing.
Daniel Soria
Soria and Baltazar played basketball together too, Rappler learned. But, on September 2, Soria was with Basie. Soria's partner was LA Moral, Basie's cousin who found him dead. According to Moral, Soria was talking to a woman he met online who had then asked to meet him in Barangay Longos.
Soria and Basie went together to meet the woman in front of a convenience store. But, after alighting a tricycle, the two were instead met with gunshots from motorcycle-riding assailants.
According to his family, Soria was shot in the thigh, but was still able to run. However, Soria fell on the road later on, where he was finished off by the assailants. He sustained several gunshot wounds, mostly on his upper body.
Basie was able to survive that day after he ran into an alley and hid under a car.
The police investigating the killing told Moral that they allegedly found illegal drugs and cash on Soria's body. Moral denied this claim, saying his partner won the cash as a prize in an online game earlier that day.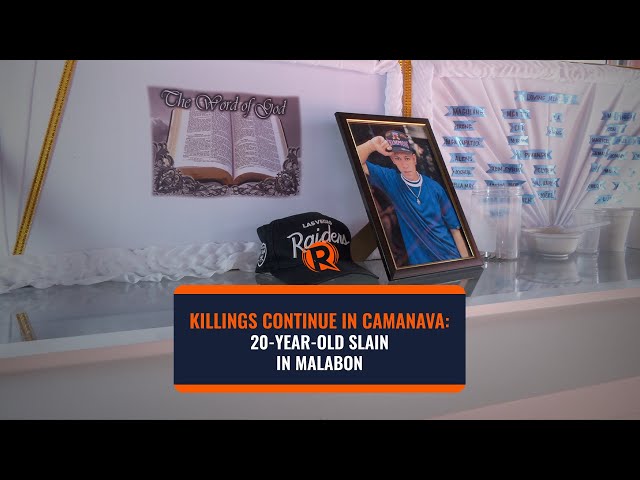 In Basie's neighborhood in Barangay NBBS Dagat-Dagatan, people had gotten used to the sight of journalists covering the teen's wake. It was the same when Baltazar died. They lived only a few meters apart – and only a few kilometers from Soria's home.
As of October 7, there had been 432 drug-related killings both by law enforcers and unidentified suspects under the term of President Ferdinand Marcos Jr., according to data from Dahas, a research initiative by the University of the Philippines (UP) Third World Studies Center.
During Duterte's drug war, Rappler's investigation found that, in Bulacan, vigilante killings happened in places near each other, with police unable to explain why they could not stop them.
– Rappler.com