Former Supreme Court spokesperson Theodore Te says the trial court has acquitted an accused of drug charges in 'record time'
MANILA, Philippines – In less than three months, Juanito Jose III, the eldest child of Department of Justice (DOJ) Secretary Jesus Crispin "Boying" Remulla, was acquitted of an illegal drug possession charge.
Juanito Jose was arrested last year after authorities seized two packets believed to be kush amounting to P1.3 million. A complaint for illegal possession of drugs was filed before the Las Piñas prosecutor's office, while complaints of alleged importation of illegal drugs and violation of Customs law were referred to the Pasay City prosecutor's office.
Later on, the possession of illegal drugs case was filed in court on October 14, 2022 – and on January 6, the court released its decision. It only took 84 days for the Las Piñas City Regional Trial Court Branch 197 to reach the ruling.
When asked by reporters if the trial was too quick, Pearlito Campanilla, one of Remulla's lawyers, said the trial was not fast, adding that there is a Supreme Court (SC) order issued in 2017 that provided for a 75-day trial period.
But is the rule always followed?
SC guidelines
In 2017, the High Court finalized and upheld its "Revised Guidelines for Continuous Trial of Criminal Cases." It took effect on September 1, 2017.
The rules had been applied to newly filed criminal cases, including the ones governed by Special Laws and Rules, first and second level courts, the Sandiganbayan, and even the Court of Tax Appeals. The SC listed the following objectives of the guidelines:
Protect and advance the constitutional rights of persons to speedy disposition of cases
"Reinforce and give teeth" to the existing rules on criminal procedure and other special rules
Provide innovation and best practices
The ruling provided guidelines on motions, and even on access to free legal assistance. But aside from these, it stated specific rules on handling drug-related cases.
According to the guidelines, the trial period for drug-related cases shall be completed within 60 days from the filing of information or the charge from the prosecutor's office. In addition, the decision should be made within 15 days from the submission of case for resolution – 75 days in total.
The guidelines also state that non-compliance with the rules – specifically failure to "observe the timelines and deadlines" – is ground for "disciplinary action." But despite this, the rules have not always been followed.
Not always fast
In a message to Rappler, lawyer and former SC spokesperson Theodore Te said a speedy trial does not always happen: "I don't have numbers on the length of time in other drug cases but no, it usually doesn't happen in three months. Some bail petitions don't get resolved in three months."
Te also said in a tweet: "A Las Piñas trial court has acquitted an accused of drug charges in what is, by our standards, record time. Perhaps the Muntinlupa trial court can consider doing the same for the falsely accused Leila de Lima sooner rather than later."
Lawyer and former Bayan Muna lawmaker Carlos Isagani Zarate, in a statement, said Remulla's fast acquittal showed the disparity between the poor and privileged Filipinos in terms of access to a fair justice system.
"Unfortunately, while probably this 'due process' works for Remulla, it may also even reinforce the tragic reality that the Philippines has a dichothomized justice system: one that caters to the privileged and powerful and one that steps on the poor, vulnerable and underprivileged," Zarate said.
The former Makabayan lawmaker also said that poor Filipinos remained in jail for years, or even for decades, but Juanito Jose remained in detention for only three months.
"Sanaol (I wish) other long pending cases are as expeditiously decided like that of the young Remulla. While poor families or victims of trumped up charges languish in jail for years even decades, the young Remulla's case is not even three months old," Zarate added.
In 2019, two years after the SC issued the guidelines for a speedy trial, records showed that courts only had a 30.53% compliance rate for continuous trials. It was an improvement at that time because prior to the rule, courts only had a 2.13% compliance rate for criminal cases. (READ: IN CHARTS: 2 years on, PH courts have 30% compliance with continuous trial)
What about other cases?
Not all high-profile drug-related cases have had fast trials.
De Lima
Former senator De Lima, a staunch critic of former president Rodrigo Duterte and of his bloody drug war, was imprisoned based on allegations that she conspired to run an illegal drug trade inside the New Bilibid Prison to fund her 2016 senatorial campaign.
In 2017, the DOJ under then-secretary Vitaliano Aguirre II, filed charges against her. In total, the former senator faced three drug-related charges.
It was only in 2021 when De Lima was acquitted in one of her charges – four years after she was accused. As of 2023, the court has yet to decide on the two remaining charges against the former lawmaker who has been in detention for almost six years.
Other high-profile cases
In the case of Kian delos Santos, who was killed by Caloocan cops in 2017, the police were indicted by the DOJ on January 29, 2018. Ten months later, a Caloocan court convicted Police Staff Sergeant Arnel Oares, Patrolman Jeremias Pereda, and Patrolman Jerwin Cruz, for murdering the 17-year-old boy.
Another sensational war on drugs-related case is the death of Carl Angelo Arnaiz and Reynaldo "Kulot" de Guzman in 2017. A year later, in January 2018, the DOJ filed charges against Patrolmen Jeffrey Perez and Ricky Arquilita for murder, torture, and planting of evidence.
It took five years before a Caloocan court convicted Perez of torture and planting of evidence. Arquilita died of suspected hepatitis in 2019 while in jail. As of 2023, the murder charges are still pending before a Navotas court.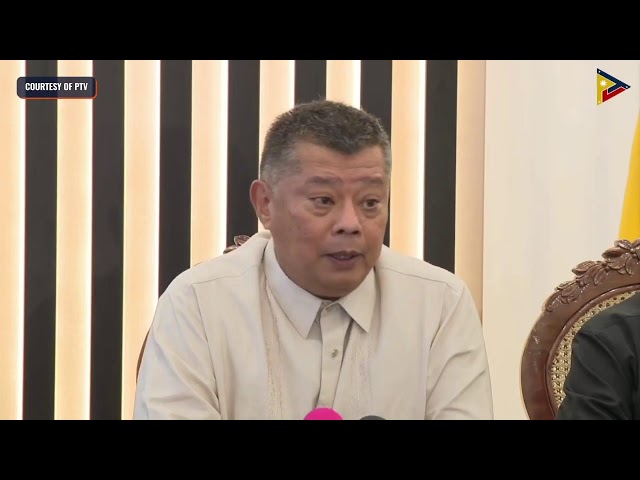 Wrong signals
From a political perspective, Maria Ela Atienza, a political science professor at the University of the Philippines Diliman, said Juanito Jose's fast acquittal sends the wrong signals: "It sends the wrong signals to people that the justice system is biased and only well-connected people and those close to the administration are favored."
Atienza added that the acquittal of Remulla's son can also be used by other groups to pressure the justice system to also focus on other cases "regardless of status of the accused."
"Again, this is crucial given the failures of the continuing drug war and the challenge for the justice system and the judiciary specifically to display independence and strength while exercising respect for rights, the rule of law and equality for all as human rights groups and the international community are watching closely," the political science expert added. – Rappler.com