This is AI generated summarization, which may have errors. For context, always refer to the full article.
Their fathers were kidnapped and killed by ISIS in Libya. There was little choice but to work even in a conflict zone just to provide for their families.
On March 6, 2015, Islamic State (ISIS) extremists kidnapped 4 Filipino workers in an oil field in southern Libya and later executed them.
The execution of Gregorio Titan, Donato Santiago, Roldan Blaza, and Wilson Eligue was recorded in a video found in a laptop seized from ISIS members in 2017.
On Tuesday, March 2, the Department of Foreign Affairs (DFA) announced that the Filipino workers' remains were finally found, and would be on their way home soon.
"The promise we at the DFA always give our kababayan is that we will go find them wherever in the world they may be, and bring them home and reunite them with their loved ones. Dead or alive, we will bring them home," Elmer Cato, the Philippine embassy's chargè d'affaires and head of mission, told Rappler.
The repatriation of the remains of the 4 Filipino workers is hoped to provide a sense of closure for the families who have been in pain for the last 6 years.
In recent years, the DFA raised Alert Level 4 in Libya at least twice over the rise of extremist groups affiliated with al-Qaeda and ISIS that took control of several key cities. Alert Level 4 means "evacuation/mandatory repatriation."
Still, an estimated 2,000 Filipinos are there, according to the Philippine embassy's current estimate. Most are working as nurses and oil workers.
Priya and Kate, Gregorio Titan's daughters, never got to say goodbye to their father. They also constantly feared for the safety of their mother, a domestic helper in Saudi Arabia.
'I heard gunshots in the background'
Before 19-year-old Priya was born, her father was already working in Libya for years. They were used to him being gone. Although he was home just a few months at a time, her father remained close to them. He was kind and protective of his daughters.
Gregorio always asked for photos of the girls. On his Facebook profile, most of the photos are of them.
Priya never understood why her father liked working in Libya. They did not bother asking him to stay home because they knew he enjoyed his job with Austrian contractor Value Added Oil Services. When they talked over Skype, he never showed that he was sad or lonely.
Until one day, when Priya was 10 years old, she realized the kind of dangerous environment her father lived in.
"Naranasan ko 'yung tinawagan namin siya, naririnig ko 'yung may mga putukan ng baril. Sinasabi nila na nasa ilalim sila ng kama, kasi nagkakagulo," said Priya. (I experienced this time when we called him, and I heard gunshots in the background. They said they were under the bed because there was fighting.)
All she could do was to pray that he would never be caught in the crossfire. He was able to come home after that phone call, but years later, Priya's worst fear came true.
Priya's relatives told her one evening that Islamic extremists had entered the oil site Gregorio worked at and kidnapped him with 3 other Filipinos and two other foreign workers.
Ang daming tanong sa isip ko – sa sobrang bait ng tatay ko, bakit kailangan siya pa?
Priya Titan, daughter of OFW slain by ISIS
The Titan family held on to a glimmer of hope that perhaps Gregorio was still alive. They needed proof he was dead.
Two years later, the Derna Mujahideen Shura Council, the coalition of local fighters and Islamists, announced the execution of the 4 Filipinos based on a video they found in a laptop they recovered from retreating ISIS fighters, according to Cato. Priya learned this when she was in school, but she gathered the strength to finish her classes that day.
As the investigation unfolded, Priya watched her mother Aireen sob in pain. She felt she needed to be strong for her younger sister and her mother.
"Hindi rin siguro siya makapaniwala na nawala na 'yung tatay ko, and parang hindi niya siguro alam kung paano na kami. Paano na 'yung magiging buhay namin kung wala siya. Siguro sobrang sakit kasi asawa siya, mas masakit pa sa nararamdaman ko," said Priya.
(She couldn't believe that our dad was really gone and she couldn't imagine how we would manage. Maybe she was lost as to how our life would be with him gone. I suppose it must have been more painful for her than it was for me, as she was his wife.)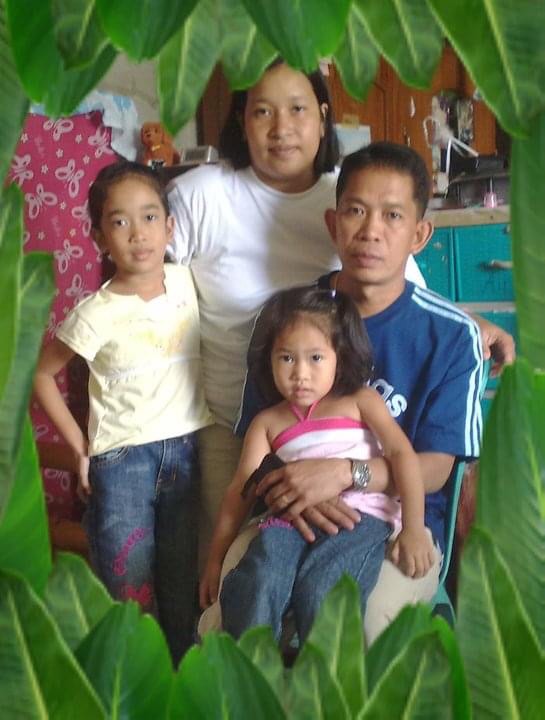 Continuing the role as family provider
In 2019, Aireen decided that she, too, would go abroad to provide for Priya and Kate, especially as Priya was about to enter college.
"Noong una, ayaw ko talaga, kasi na-trauma talaga ako. Naisip ko, what if mangyari ulit 'yun? Pero hindi ko talaga siya napigilan noon," said Priya. (At first, I really didn't want her to go, because I was so traumatized. I thought, what if it happened again? But I wasn't able to stop her.)
But for Aireen, it was a decision of hope, not fear. Even if there was a video of the men kneeling before terrorists, the family was still firm about needing solid evidence that Gregorio was really gone.
In Saudi Arabia, Aireen got a job as a domestic helper. She chose the country because it was near where Gregorio worked and she clung to the hope of crossing paths with him. Libya is a few borders away.
"Hindi ako natakot. 'Yun na 'yung pinakamatatag kong [desisyon] na ako'y pumunta ng ibang bansa. Saka nilagay ko sa sarili ko, baka makita ko pa dito 'yung asawa ko…. Ang naisip ko, baka nandito sa ibang lugar. Baka dinala ng ISIS sa ibang lugar. Baka magkita kami nang hindi ko inaasahan," said Aireen.
(I wasn't afraid. That was the strongest decision I've made – to go abroad. I told myself that maybe I could still see my husband. I thought, maybe he's there in another place. Maybe ISIS brought him to a different place. Maybe we would see each other unexpectedly.)
Aireen said she felt fortunate to have a kind employer that understood her story. They listened when she was filled with hope, and when her hopes were shattered with the news of March 2.
Aireen's contract ends in May 2021. Her wish now is that she would come home together with her husband – at last.
'Families should be together'
Luvin Santiago Bernardo, daughter of Gregorio's co-worker Donato Santiago, always held the belief that families should stay together no matter what.
Donato was the senior of the group of ill-fated Filipino oil field workers. His daughter Luvin is 42 years old, and he had worked abroad for most of her growing up years. Luvin never got to spend more than 45 days with him at a time, but they were always the best of days. Every time he would come home, they would travel around Luzon.
The family knew Libya was a conflict zone. "Pa, magulo diyan (there's conflict there)," they always told him over phone calls. "Alam ko gagawin ko, tagal-tagal ko na dito (I know what to do, I've been here for so long)," Luvin recalled her father telling them.
Besides, the Santiagos had other relatives who had worked in Libya as well.
Donato was meant to retire in 2013, but the company asked him to stay longer, since he didn't have a replacement yet. Finally, in December 2015, at age 62, he was supposed to return home for good. He never did.
In the months after he was taken, the family hoped that he would return. Once, a woman speaking Arabic answered his phone. Still, like the Titans, their fears were confirmed again and again.
When they received the news on March 2, Luvin rejoiced on Facebook. She had accepted her father was dead, but this time, he would come home.
"Six years, finally!" she wrote on Facebook. "May my father find true rest in the hands of our Lord Almighty."
Luvin said her father's case was only a "validation" of her stand that families should make do with what they have even if it meant giving up an opportunity abroad.
"Habang lumalaki ako, hindi ko inisip na mag-abroad. Kasi bilang anak, mas maganda sana kung kasama namin papa ko – [sana] nakasama ko siya gumawa ng school project, sa Family Day…. Gusto ko, 'pag pamilya, hangga't maaari, sama-sama," said Luvin.
(As I grew up, I never considered going abroad. As a daughter, I always thought it would be better if we were with our papa – in making school projects, on Family Day…. I believe a family should be together as much as possible.)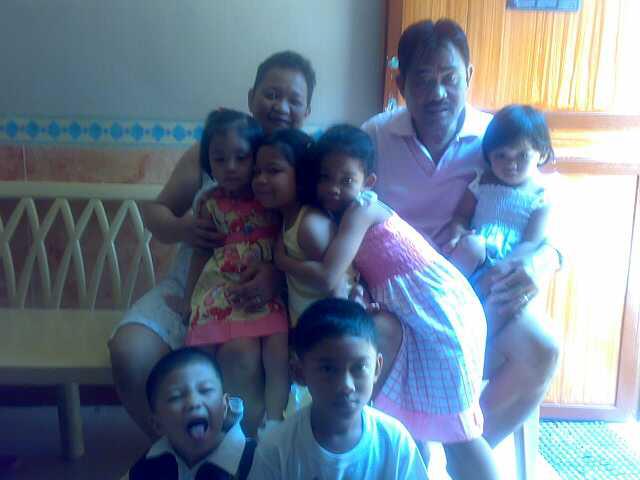 Commitment to keep OFWs safe
When the Philippines declares Alert Level 4, it would still depend on OFWs if they want to go home.
"It is always difficult to convince everyone to accept repatriation. There will always be those who would insist on staying," said Cato. Asked if the 4 specifically rejected repatriation, Cato said the embassy had "no information on that."
It was a years-long search for the 4 Filipinos, but Philippine authorities pursued the mission. The families were thankful the government, especially Cato, was always a message away.
The video of the execution of the Filipinos was uncovered in 2017. Sometime in 2018, the Philippine embassy received information that the remains of the workers could be among those that were recovered by humanitarian volunteers of the Libyan Red Crescent in various parts of Derna, and later buried there.
There are two rival governments in Libya – the United Nations-recognized government in capital Tripoli in the west, and the interim government in eastern city Benghazi. Derna is also in the east.
Cato said they did not have direct contacts with authorities in eastern Libya until October 2020, nor were they able to travel there, because of the "political and security situation prevailing" in the country. Before then, they coordinated with the International Committee of the Red Cross, which was in contact with authorities and the Libyan Red Crescent in Benghazi.
In October, Philippine authorities finally traveled to Benghazi to meet with the Office of the Military Prosecutor of the Libyan National Army to request assistance in the search mission. Cato said the local officials assured them they would help.
On March 1, Libyan authorities accompanied the Philippine officials to Derna, and the Red Crescent volunteers led them to the graves of the 4 Filipinos.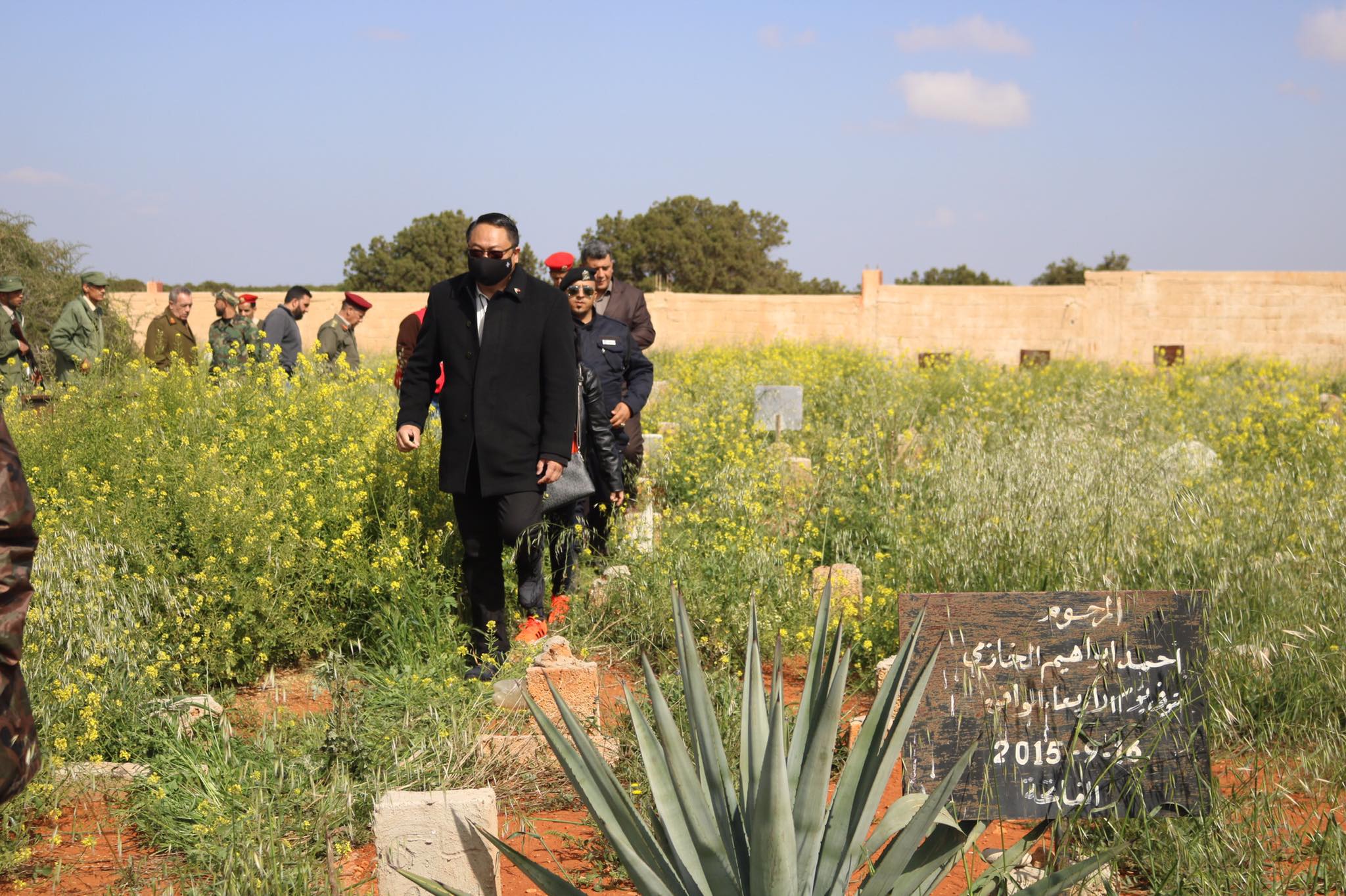 The embassy is sending forensic experts to exhume and identify the remains before bringing them home. The National Bureau of Investigation is on standby to assist.
"There is no question about the strong commitment of the Philippine government in looking after the safety and well-being of overseas Filipinos, especially those in conflict zones. We have kept our embassies open in [conflict-torn] countries while others have left just so we could continue looking after our people," said Cato.
"There will always be risks for our people anywhere they choose to go abroad for work, but they have the assurance that our embassies and consulates are there to respond should they need our assistance," he added.
As thousands of Filipinos continue to work in and around conflict zones, their families deal not only with distance, but also with the evergreen threat of Islamic extremism. How many still think it's worth it? – Rappler.com