Manila Archbishop-elect Jose Cardinal Advincula, known more for listening to his flock than speaking out, vows to bring his own style to the nation's capital
In 1964, Father Jaime Lachica Sin, 36, admitted to the seminary a 12-year-old native of Dumalag, Capiz, named Jose Fuerte Advincula.
Sin would go on to become Advincula's Latin teacher in 3rd year high school at Saint Pius X Seminary in Roxas City, Capiz. Eventually, he would also persuade the late Capiz archbishop Antonio Frondosa to send Advincula to Rome to study canon law.
"Never in my wildest dreams," according to Advincula, did he imagine he would follow in Sin's footsteps as archbishop of Manila.
The low-key Advincula, 69, is now set to occupy the most influential position in the Philippine Catholic Church, which still bears the gigantic imprint of his seminary's first rector, the late Manila archbishop Jaime Cardinal Sin.
Cardinal Sin is Cardinal Sin.
Manila Archbishop-elect Jose Cardinal Advincula
Sin – a native of New Washington, Aklan, and also a product of the Diocese of Capiz – served as Manila archbishop for nearly 30 years, from 1974 to 2003. The archbishop of Jaro before Pope Paul VI moved him to Manila, Sin helped in ousting dictator Ferdinand Marcos through the EDSA People Power Revolution of 1986.
Sin would eventually be replaced by former Lipa archbishop Gaudencio Rosales (2003-2011), followed by former Imus bishop Luis Antonio Tagle (2011-2020), both less politically inclined than the cardinal from Aklan.
Three decades after Sin helped in mounting People Power, the Philippines finds itself under another strongman, as President Rodrigo Duterte endorses extrajudicial killings (EJKs), cracks down on activists, curtails a free press, and attacks the Catholic Church.
While Duterte is acting like Marcos, Manila Archbishop-elect Jose Cardinal Advincula is taking a style different from Cardinal Sin's. Known more as a listener who served far-flung communities in Capiz, Advincula vows to bring his pastoral style to the nation's capital.
"Cardinal Sin is Cardinal Sin, and I am afraid I could not be as vocal as Cardinal Sin," Advincula said in a one-on-one interview with Father Emil Arbatin, spokesperson of the Archdiocese of Capiz.
Advincula, one of the bishops most silent on national concerns, was the surprise pick of Pope Francis to become the 9th Filipino cardinal and the 33rd archbishop of Manila.
While Advincula never made headlines before, experts said the first pope from Latin America picked the first cardinal from Capiz because he prefers men from the "peripheries" – as well as shepherds who, in his words, "smell like sheep."
'Open line' with Malacañang
But Manila is a political jungle – and snake pit – that expects its bishops to also speak out on politics. The Catholic Church, after all, professes to care for both body and soul. Advincula's interview with Arbatin, 23 minutes long, provided clues about the cardinal's future role as a national figure.
"I foresee I'll maintain an open line of communication with Malacañang," Advincula said.
Regarding EJKs and the Philippines' response to COVID-19, the cardinal's reaction was one sentence long: "I think bishops in those dioceses where EJKs are said to have happened have already spoken a lot on this matter, on this issue, and I think the government is trying its best to address the COVID-19 problem."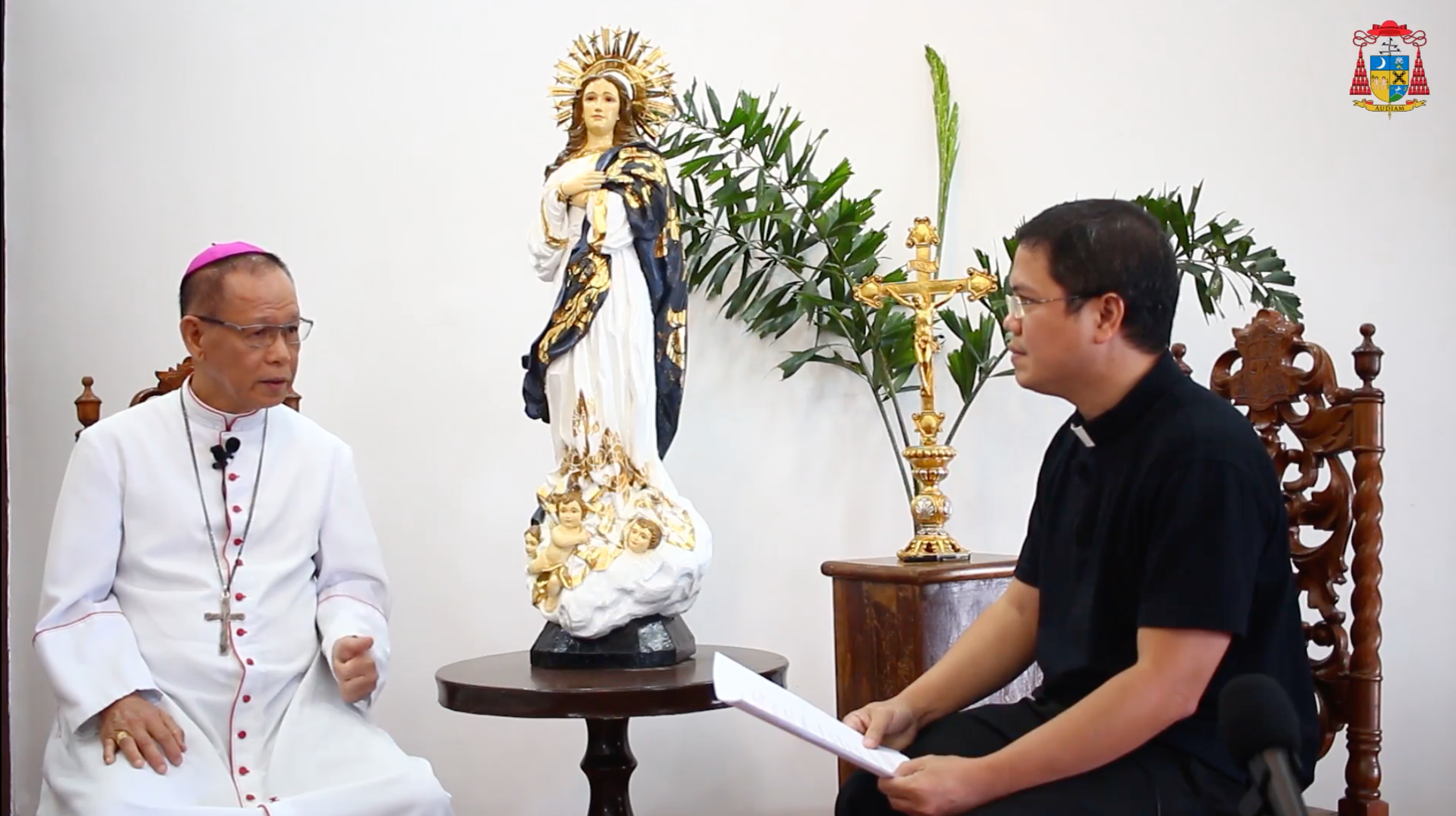 Managing expectations, Advincula said his primary role is to tend to his flock: "I am still a shepherd."
"I will try to concentrate on the pastoral life of the people in Manila. I plan to visit the parishes and the other places in Manila, although I am sad because this can only be done in a restricted way because of the pandemic," Advincula said.
"I want to look at first the situation in the entire archdiocese, although in a limited way, because a shepherd, I believe, can be more effective in addressing the needs of the people if he knows the real situation or the condition of his flock," he added.
The incoming Manila archbishop hinted at creating more "mission stations" – small churches in neglected communities – as he did when he was bishop of San Carlos and later archbishop of Capiz.
A much bigger entity until Sin carved out smaller dioceses from it, the Archdiocese of Manila is now composed of the cities of Manila, Makati, Pasay, San Juan, and Mandaluyong. The archdiocese, like the rest of the Philippine Catholic Church, is facing the problem of lower Mass attendance on top of poverty, corruption, and rampant killings.
"I heard that Manila, which is an archdiocese of around 3 million people, has around 80-plus parishes. So I do not know if what I started in San Carlos – the mission stations which I started in San Carlos and in Capiz – would also be applicable to the Archdiocese of Manila," Advincula said.
"I still have to consult the priests and the people when I arrive in Manila, about the need for the smaller parishes or smaller jurisdictions within the diocese," he added.
Like Pope Francis
Advincula's answers proved consistent with initial forecasts about his style as Manila archbishop.
Clearly the expectation is Advincula will operate more behind the scenes…
Rocco Palmo, Vatican analyst
Rocco Palmo, one of the most respected journalists covering the global Catholic Church, explained that "common threads" link Advincula and Pope Francis, formerly Buenos Aires archbishop Jorge Mario Bergoglio.
The Vatican analyst said that "above all" these common threads is "a shared desire to de-institutionalize the church's presence and outreach."
"Among other examples of the shift, Advincula's emphasis on mission churches in Capiz echoes a similar effort Bergoglio undertook in Buenos Aires to bring the church closer to the people without the hurdles of bureaucracy," Palmo, who is based in Philadelphia, told Rappler.
Palmo also compared Advincula to a prelate whom he considered a "front-runner" for the seat of Manila archbishop: Caloocan Bishop Pablo Virgilio David, one of President Rodrigo Duterte's staunchest critics.
"In terms of the national pulpit, it seems as if Rome doesn't want a flame-thrower – while I saw Bishop David as a front-runner, it seems that was deemed too provocative a choice," Palmo said. "Clearly the expectation is Advincula will operate more behind the scenes, but retain the option to speak out publicly when genuinely necessary, and that in itself gives him added leverage."
Indeed, according to churchmen close to the cardinal, Advincula's style is more about listening than speaking – and more focused on serving poor communities than commenting on politics.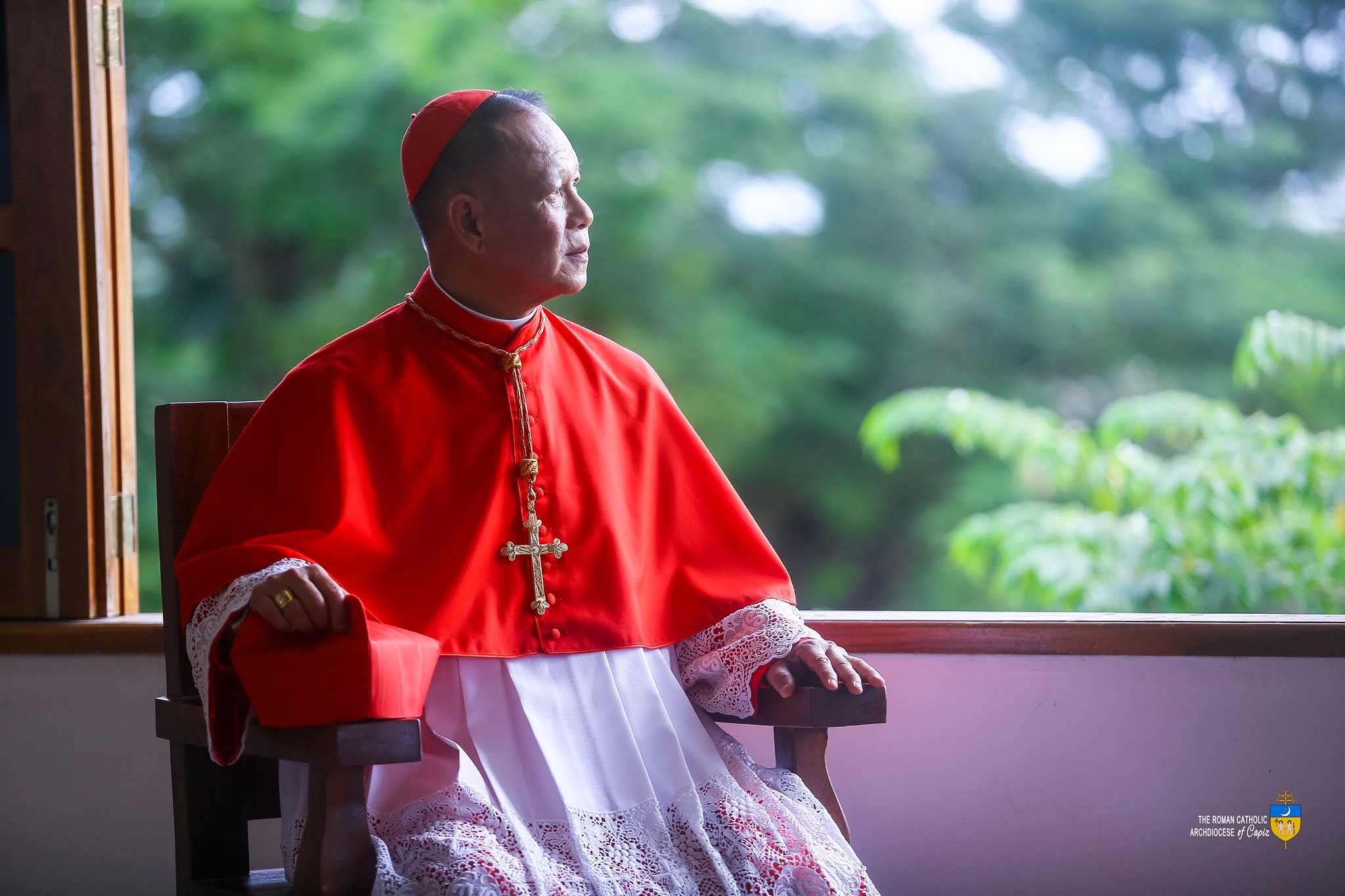 "Sometimes, I feel like we are stuck in the idea that the Church always has something to say about this and that," said Capiz priest Father Brylle Clinton Deocampo, who is now studying in Rome, in an interview with Rappler. "In the virtue of listening which I have personally witnessed in Cardinal Joe, we realize and see this aspect of a God who doesn't only speak, but also listens and comes to be with his people."
Well, that was the case in Capiz.
Manila in a time of political turmoil, however, is a different animal – and only time can tell if Sin will be his teacher again. – Rappler.com