Pharmally's cash flow indicates it operated mainly on proceeds from the Duterte government. The Senate is having a hard time tracking the owners down.
The rise of Pharmally Pharmaceutical Corporation has been so steep – and boggling for Senator Franklin Drilon – that the minority leader can't help but think: the firm that won the biggest pandemic contracts from the government in 2020 was not really a supplier but only acted as an agent who earned commissions.
Pharmally Pharma's audited financial statement for 2020 shows it had P7.5 billion in sales in 2020, a perfect match to the P7.9 billion in contracts awarded to them by the government that year. This indicates that its sales were mainly, if not solely, driven by the government contracts. However, they incurred P7.09 billion in cost of sales.
Lawyer Terry Ridon, who had an experience in government procurement as former chair of the Presidential Commission for the Urban Poor, said this could mean Pharmally only traded and did not manufacture – meaning, they imported the supplies and earned from markups.
"Trading is a legitimate thing, as long as they comply with the processes, such as SLCC (Single Largest Completed Contract). For a new company, they should have undertaken at least 10 projects before bagging P8 billion in contracts," Ridon told Rappler.
Under the Philippines' procurement law, the firm should prove a certain financial state to be eligible to bag contracts. The SLCC – the proof of a previous completed contract with government – should be worth half the budget of one project.
Pharmally's capital when they incorporated in 2019 was P625,000, with no other activity apart from paying P25,550 in license fees. Certainly, that paid-up capital was nowhere near the procurement law's requirements for it to be awarded P7.9 billion in contracts.
So if Pharmally traded, Drilon said, it looks like their 2020 net income worth P264 million was some sort of a commission for acting like a middleman between the Philippine government and Chinese manufacturers.
COVID-19 chief implementer Carlito Galvez Jr. said the scarcity of supply for personal protective equipment drove them last year to even ask the Chinese ambassador for help.
"Dun po ako nagtataka, na talagang naghanap sila ng supply, pati Chinese ambassador nilapitan nila. Kaya ang ibig sabihin, p'wede ang government-to-government [procurement]. Bakit hindi ginawang government-to-government? Bakit naghanap pa sila ng middleman na kumita ng P264 million bilang komisyon?" Drilon said.
(That's what I was wondering about, that as they looked for supplies, they even approached the Chinese ambassador. That means government-to-government procurement was possible. So why didn't they do a government-to-government procurement? Why did they have to look for a middleman, who earned P264 million in commissions along the way?)
Commission on Audit (COA) Chairman Michael Aguinaldo said basic eligibility requirements for suppliers apply even in emergency procurements, which were sanctioned by the Bayanihan laws. The Pharmally contracts were procurements of such nature.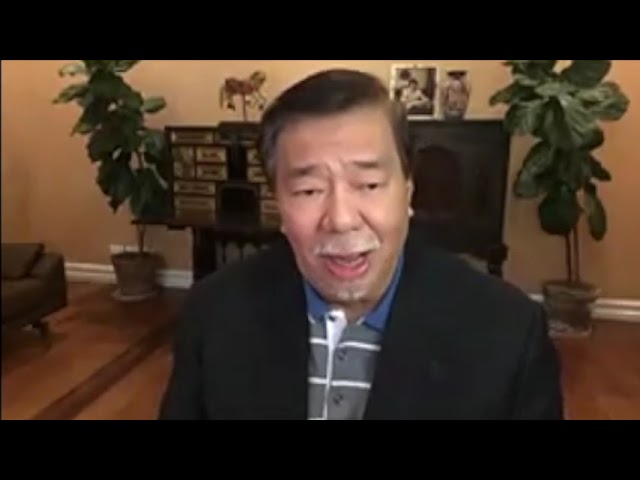 'All they needed was political connection'
Of the suppliers that won face mask contracts in April 2020 from the Procurement Service of the Department of Budget and Management (PS-DBM), it appeared everyone could manufacture, except Pharmally.
For instance, when the government asked for the help of EMS Components Assembly Inc. in 2020 "to repurpose [our] factories to produce personal protective equipment (PPEs) including face mask," the company was able to do so, chairman and CEO Perry Ferrer told Rappler.
EMS, which manufactures electronics, won a contract in the same week as Pharmally Pharma to supply 100 million pieces of face masks for P13.50 a piece, the cheapest out of all the suppliers still flagged by the Commission on Audit (COA) for being too expensive at the time.
Ferrer said he and other local suppliers were more than capable to produce the country's needs for face mask and PPE, but they had a bad experience because it seemed to them that the government wanted to import.
"We can actually do surgical gloves with a partner from a foreign country, they were willing, but the way they saw how they (government) treated local manufacturers, even they (partners) said, 'You shouldn't be doing it,'" Ferrer said.
"[Given] the experience we had last year, no way," he added.
Former Duterte government official Ridon said Pharmally "did not need to undertake financing, they did not need to undertake a solid track record to reach a million percentage of year-on-year growth. All they needed was solid political connections."
Pharmally's biggest shareholder, Huang Tzu Yen, and his father had been wanted for various forms of financial fraud in Taiwan since December 2020. Rappler's investigation shows how these companies, through a network, is connected to President Rodrigo Duterte's former economic adviser, Michael Yang.
Better than best-run companies
The leap in Pharmallys' profit – from P625,000 capital and zero income in 2019 to a net income of P264 million by the end of 2020 – is something even the best-run companies cannot beat, said Ridon.
"From zero to hero," he said.
"Talagang misteryoso itong Pharmally na ito (it's really a mysterious company," said Drilon, one of the prime movers of the Senate blue ribbon committee hearings on the contracts awarded by the PS-DBM.
The company's cash flow shows it paid P1.6 million in interest for loans, but did not disclose details on what kind of existing loans or debt the interest payments were based.
That Pharmally had nothing in its 2019 financial statement but its capital and the P25,550 it paid in taxes and licenses indicate the company operated mainly on proceeds from the government in 2020.
Records show Pharmally paid P95.5 million in income tax, but did not indicate whether they paid donor's tax for the P33 million incurred expense that they listed as "donations" under their general and administrative expense.
Where is the office, where are the employees?
"We'd like to know who their auditor is, so we can pose questions on the details of the financial statement, particularly on whether donor's taxes have been paid on the P33 million donations," said Ridon.
The Senate is having a hard time tracking down the other co-owners of Pharmally Pharma, saying that Twinkle and Mohit Dargani, president and treasurer, respectively, are no longer in the addresses listed in Pharmally's Securities and Exchange Commission (SEC) records.
Drilon also said "walang tao, wala akong nakikitang empleyado (there was no one there, we couldn't see any employee)."
Yet Pharmally reported to SEC that it paid P1.3 million in salaries, another P1.3 million in benefits, P1.2 million on professional fees, and P921,026 in commissions.
Hold order against Pharmally incorporators?
Drilon said a hold departure order against the incorporators would be ideal. However, HDOs can only be issued when a charge is filed in court. Prosecutors can request for a preliminary HDO, but that can only happen if there is an ongoing preliminary investigation.
There is neither, as the Department of Justice (DOJ) and the Office of the Ombudsman wait for audit compliance before doing anything.
The most the Senate can request at this point is an Immigration Lookout Bulletin Order (ILBO) from the DOJ. The order won't bar the subject from leaving the country, but it sets up an alert mechanism.
"This is a watershed moment for Philippine business, and our self-made tycoons should take notice: we not need build business empires on the back of innovation and economies of scale, but merely on the back of political connections," said Ridon.
– Rappler.com