The key to understanding Cardinal Jose Advincula, the first prince of the Church from Capiz, is found in his motto as bishop: 'Audiam,' which means 'I will listen'
Editor's Note: Pope Francis on March 25, 2021, appointed Cardinal Jose Advincula of Capiz as the new archbishop of Manila. Here is our profile of Advincula, published on December 27, 2020, a month after he became a cardinal.
They wanted to jump for joy or hug each other, but they also second-guessed their Italian.
Father Brylle Clinton Deocampo, 27, two fellow priests from Capiz, and another from Kidapawan weren't sure if they got Pope Francis right. They were standing in Saint Peter's Square when the Pope, from the balcony of the papal apartments, suddenly read a list of names. One sounded familiar to them: "Monsignore Jose Advincula, arcivescovo di Capiz, Filippine."
"Naintindihan lang namin, 'Monsignor,'" Deocampo said, recalling they gave each other a quizzical look. "Sabi ni Pope Francis, 'Jose Advincula.' 'Advincula? 'Di ba obispo natin 'yan?' (All we understood was, "Monsignor." Pope Francis said, "Jose Advincula." "Advincula? Isn't he our bishop?")
It was another surprise from Pope Francis.
Shortly past noon on October 25, a Sunday, Francis named 13 new cardinals, so-called princes of the Church, from the most unexpected sectors of the world – including Archbishop Wilton Gregory, the first African-American cardinal; Archbishop Antoine Kambanda, the first from Rwanda; and Bishop Cornelius Sim, the first from Brunei.
Among them was Archbishop Jose "Joe" Fuerte Advincula, 68, the first Filipino cardinal from Capiz – a new member of this elite group of men whose task is to advise the Pope and, if below the age of 80, also to elect his successor. There are only 229 cardinals in the 1.2-billion-strong Catholic Church and, of this number, only 128 can join the next papal election or conclave.
It was such a big deal that Advincula, who was in Capiz at that time, thought there was only an "error in communication." In Rome, Deocampo said, "Ilang gabi akong umiiyak (I was crying for many nights)."
Questions swirled in the minds, too, of many church watchers, surprised that the Pope chose the archbishop of Capiz. Who is Cardinal Jose Advincula? Why did Francis name him cardinal? What role will he play in Philippine politics? Will he be another Jaime Cardinal Sin, the Manila archbishop who helped oust Ferdinand Marcos in 1986?
The key to understanding him, according to Advincula's associates, is in his motto as bishop: "audiam" – a Latin word that means "I will listen." A low-key figure more focused on the grassroots than on national politics, Advincula earned praise in Capiz for always consulting his flock and building makeshift churches in far-flung communities.
In a country where the title "cardinal" still evokes a thundering voice toppling dictators, having a prince of the Church better known for listening, rather than talking to journalists or preaching from pulpits, can offer new pathways for the Catholic hierarchy. It also poses fresh challenges – at a time when killings, lies, and tyranny demand that shepherds speak.
Pope Francis' criteria
Before Catholics got their first pope from Latin America, it was almost unimaginable for a Filipino bishop outside Manila or Cebu to be named a cardinal.
Of the 7 Filipino cardinals created before Francis took office, all were archbishops of Manila and Cebu – except for Cardinal José T. Sánchez, a former archbishop of Nueva Segovia who later became a top Vatican official.
Francis, however, has always been a pope of surprises. In almost 8 years in office, he has named only two Filipino cardinals, and from the most unexpected places at that: then-Cotabato archbishop Orlando Quevedo, the first cardinal from Mindanao; and now Capiz Archbishop Advincula.
Not even high-ranking Filipino bishops whom Rappler consulted could explain why and how Francis chose Advincula as cardinal.
Father Thomas Reese, an internationally renowned Vatican analyst who spoke to Rappler from Washington DC, said that unlike the selection of bishops, there is no formal process involved in selecting cardinals.
I mean, the Pope can make the list on the back of an envelope and that's it.
Father Thomas Reese, on the selection of cardinals
Reese, who holds a PhD in political science from the University of California Berkeley, knows the ins and outs of Vatican politics. A Jesuit priest for the past 46 years, he wrote best-selling books such as Inside the Vatican: The Politics and Organization of the Catholic Church. He was also editor in chief of the Jesuit-run America magazine.
To illustrate his point, Reese explained the formalities in selecting bishops. First, when a bishop retires, resigns, or dies, the papal nuncio draws up a list of 3 people who can be a good bishop for the diocese. He then drafts reports on each of these candidates, then sends these to Rome, where top officials scrutinize and vote on these for the Pope's final approval.
When it comes to appointing cardinals, on the other hand, "it's totally up to the Pope," according to Reese. "I mean, the Pope can make the list on the back of an envelope and that's it. It's totally up to his discretion," Reese said.
Father Gregory Gaston, rector of the Pontificio Collegio Filippino in Rome, also told Rappler, "Selecting cardinals is totally up to the Pope, so only he would know his criteria – not even the other cardinals, unless he tells them."
Reese said Francis "has a totally different set of criteria for appointing cardinals" compared to previous popes.
We were able to go really to the peripheries because of the mission station churches.
Cardinal Jose Advincula, archbishop of Capiz
The Jesuit priest explained that in the past, certain dioceses were considered "cardinalatial sees" – places like Manila or Cebu that were expected to have cardinals by default. "Well, this Pope just threw that set of criteria in the trash can and decided on his own that he was going to do it his own way."
Reese said Francis, for one, is looking for cardinals "who are pastoral," caring for their flock and acting like "shepherds who smell like sheep.
In his tribute to Advincula, Monsignor Regie Pamposa recalled that upon taking office as Capiz archbishop, his first announcement was to create mission stations – small churches in far-flung and even mountainous communities – across the province of Capiz.
Under Advincula's watch, Pamposa said Capiz has built 29 mission station churches over the past 8 years. The archbishop, too, has almost doubled the number of parishes in Capiz, from 35 to 64. According to Deocampo, the number of adult baptisms in Capiz also increased when Advincula was its archbishop.
Advincula himself said in an Usapang Tomasino interview, "We were able to go really to the peripheries because of the mission station churches."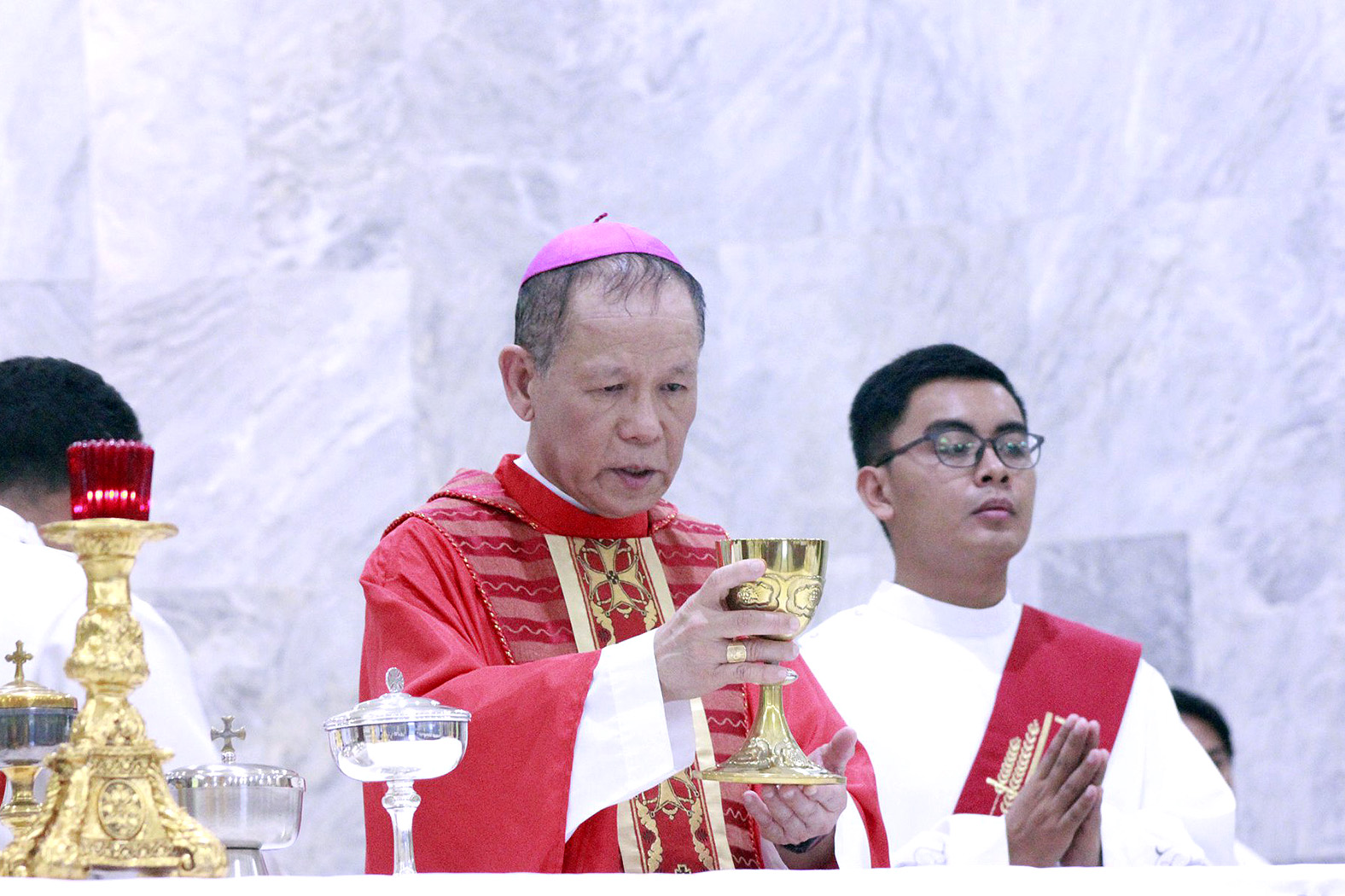 Reese told Rappler: "I think what the Pope is doing is putting him up as an example to other bishops around the world: 'Hey, take a look at what he's doing in his diocese to respond to the pastoral needs. Maybe you'll get some ideas about what to do in your diocese.'"
Global landscape
Reese said Advincula's appointment is part of the Pope's thrust to name more cardinals from the developing world, "recognizing that the Catholic Church is no longer a European church" and that "the time of colonialism is over."
In an analysis for the National Catholic Reporter, Reese said Francis has made the College of Cardinals "less European and more from the global south than it has ever been in the history of the Church."
Reese presented the following numbers in the College of Cardinals to back up his claim:
The global south, which means Asia, Africa, and Latin America "now has 45% of the college, the highest ever." In the conclave that elected Francis, only 35% of electors came from the developing world.

If a conclave were to be held today, only 41% of the cardinal electors would be from Europe – which is "Europe's lowest share of the conclave ever." In the last conclave, Europeans comprised 52% of electors.

The Italian share of the College of Cardinals is now down to 17%, from the previous 24%.

Asian electors would make up 12.5% of a conclave held today – an all-time high – up from 9% when cardinals elected Francis.
In contrast, more than a century ago, in 1903, up to 97% of the College of Cardinals were European, according to the book Il Conclave: Storia e Segreti, as quoted in Reese's Inside the Vatican.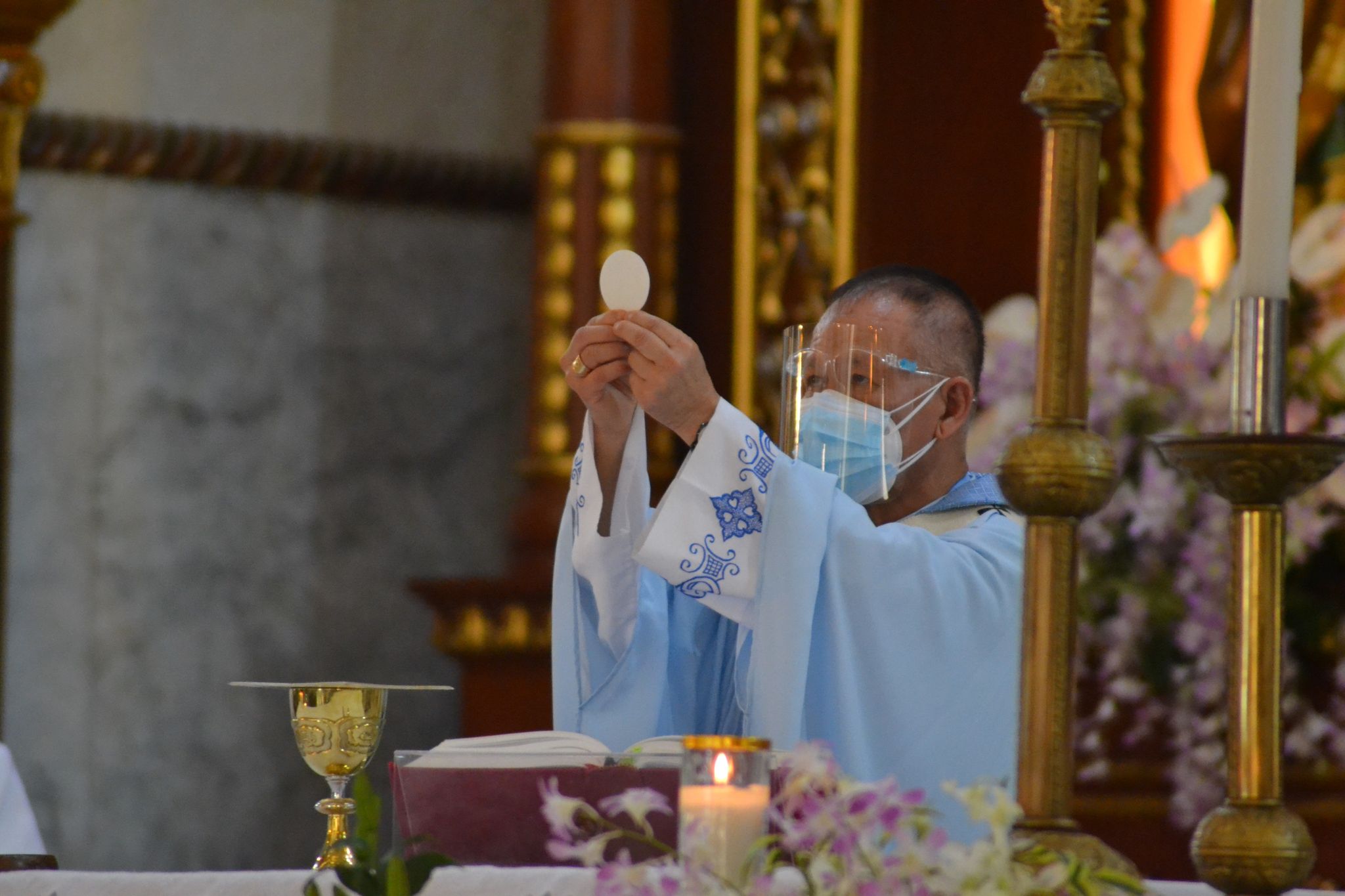 Reese also said Francis is also likely trying to shape the next conclave that will elect his successor. "Well, every Pope does that, let's be honest. You know, Popes look for people that reflect their values, their concerns, their vision for the future of the Church," he said.
What bishops can learn from Advincula
Advincula is the type of cardinal who would perfectly appreciate the Pope's global priorities. Pamposa, in his article about Advincula, said the new cardinal's vision for the Catholic Church "goes well beyond the peripheries," as he understands its "universality."
His episcopal motto, 'Audiam' (I will listen), explains everything that Archbishop Joe does.
Monsignor Regie Pamposa
"One, then, should not be surprised to accidentally meet a Capizeño priest studying in the famous University of Vienna or another Capizeño priest serving a diocese either in the US mainland, Guam, or England," Pamposa said, noting that Advincula sent them to help countries with a scarcity of Catholic priests.
Pamposa also said Advincula recently sent one of his young priests to the Pontifical Ecclesiastical Academy in Rome, the school of future nuncios in the Catholic Church – "a first in the history of the Church in Capiz."
Deocampo, 27, is studying canon law in Rome to prepare to be a Vatican diplomat, perhaps a papal nuncio or ambassador, in the future. It was Advincula who sent Deocampo to Rome.
Deocampo, in a mix of English and Filipino, recalled Advincula telling him, "Actually, I consider you as one of my best priests." While Deocampo said he refused to believe it, he was confused: Why would Advincula send him abroad if he is one of his best priests? Wouldn't he be more useful in the Archdiocese of Capiz?
Advincula answered, "Why not? Is it not fitting to give your 'best' to the Church?"
It is this kind of generosity – and appreciation of the bigger picture – that Deocampo admires in Advincula.
More than this, however, Deocampo and Pamposa said it is the spirit of listening that sets Advincula apart.
He has shown to me, personally, that the Church is also a listening Church.
Father Brylle Clinton Deocampo
Pamposa said in his tribute to Advincula: "His episcopal motto, 'Audiam' (I will listen), explains everything that Archbishop Joe does – a bishop who loves to listen, truly a discerning leader in times of crises and trials. He never gets tired of listening to his priests, seminarians, religious, and lay people in their moments of difficulties."
Advincula, according to his priests, is not a know-it-all. Deocampo said when it comes to mission stations, for example, Advincula acknowledges he was assigned to a parish only once, and for a short period of time, so he needs the counsel of priests who have more experience. "You know that better than me, that's why I'm consulting," Advincula would tell his priests.
Deocampo explained to Rappler: "I think we've always thought of the Church as the teaching Church – the Church teaching this and that. But for me as someone who has worked closely with Archbishop Joe, with Cardinal Joe, he has shown to me, personally, that the Church is also a listening Church."
"Sometimes, I feel like we are stuck in the idea that the Church always has something to say about this and that," Deocampo said. "In the virtue of listening which I have personally witnessed in Cardinal Joe, we realize and see this aspect of a God who doesn't only speak, but also listens and comes to be with his people."
A "listening" cardinal – at a time when the Catholic Church, in the words of Cardinal Luis Antonio Tagle, is criticized as a "triumphalistic, know-it-all" institution – is indeed a gift to the Philippine Catholic Church.
But time will come, and it should, when the cardinal will have to use his pulpit – tending to a flock beyond his diocese, maximizing his global platform, addressing national woes such as those that afflict his neighborhood: the recent killings in Cebu and Negros.
The nation, in turn, is also eager to listen. – with research assistance from Rain Matienzo/Rappler.com