Judge Tessa Abadilla, 44, had a promising life ahead until one gloomy day in November that turned the darkest for those who knew and loved her – when a bullet to her head ended her life
As Typhoon Ulysses battered Luzon Wednesday, November 11, Judge Maria Teresa Abadilla, Tessa to her friends and family, was at the Manila Regional Trial Court (RTC), serving duty, just another day in the halls of justice of Manila's capitol.
The Supreme Court would suspend work in Metro Manila courts beginning 2:30 in the afternoon that day. But Abadilla had a meeting – with her clerk of court Amador Rebato.
At 2:45 pm, a gunshot was heard from the chambers of Abadilla. Rebato had shot her. He died on the spot from a self-inflicted wound, according to the Manila Police District (MPD). Abadilla was declared dead on arrival at the hospital at 3:15 pm.
It was a gloomy day that turned the darkest for those who knew and loved her, as her friends and colleagues scrambled for confirmation, contending with the stress of seeing images of Abadilla being wheeled out of the court house.
The Supreme Court itself pleaded not to use the graphic images, in order to protect the dignity of someone "highly regarded and respected by everyone in the judiciary," according to Spokesperson Brian Keith Hosaka.
A heart for labor and gender rights
After passing the bar examinations in 2004, Abadilla briefly worked at a private law firm but joined the judiciary not long after as a law clerk at the Supreme Court, where she built her career for more than a decade.
It was during her stint at the Supreme Court when her bosses started noticing Abadilla's thoroughness in reading records and researching, that she was pushed to apply for a judgeship.
"Originally she wanted to be a labor arbiter," said her University of the Philippines (UP) Law classmate and sorority sister Karry Sison, "but she eventually came around (to applying for a judgeship.)"
In December 2017, at 41 years old, Abadilla was appointed to the Manila Regional Trial Court, one of the toughest, most high-profile courthouses in the country.
Abadilla's law classmate and sorority sister Yenyen Ibadlit said the judge has always had a heart for gender rights, which began with gender development work in the Supreme Court.
The legal profession is not spared from gender-based discrimination and even as a judge, her courtroom was not immune from sexist remarks.
Story has it that a male lawyer teased the single judge that they would introduce her to a young associate. But Abadilla let the male lawyer know that those remarks were not okay.
When her friends recall that story now, they try to imagine how Abadilla is as a strict judge.
"Pero feeling ko the way she delivered it, sweet pa rin, malambing pa rin ang boses," Ibadlit said. (My feeling is, she still delivered it in a sweet way, in a tender voice.)
Hesitant at first
Abadilla was hesitant to go to law school at first, said Ibadlit.
"Her father wanted her to study law, initially she didn't want to, but after a while, she decided to pursue it because her daddy wanted her to," Ibadlit told Rappler.
Abadilla is the daughter of the late Colonel Rolando Abadilla, former chief of the Military Intelligence and Security Group of the defunct Philippine Constabulary's Metropolitan Command during the Martial Law years. Colonel Abadilla was killed in 1996, with the communist death squad Alex Boncayao Brigade (ABB) claiming responsibility.
Abadilla, the daughter, took up Family Life and Child Development (FLCD) in UP Diliman, and though reluctant at first, she eventually found her footing at the revered Malcolm Hall of the university.
In law school, Ibadlit described her as hardworking "but cool," never the one to pressure her classmates.
Abadilla was a silent worker who did not get enough credit for some feats she pulled in UP Law, said her schoolmate Joshua Santiago.
She was soft-spoken, gentle. "Although behind it, she was tempering a ferocious strength," Santiago said.
Simple joys
Abadilla didn't like beaches or sun exposure, but she loved shopping, said her classmate and sorority sister Maris Aniceto-Guinomla.
She was a late bloomer on social media, joining Facebook and Instagram only when she became a judge.
The judge enjoyed crafts, she liked cross-stitching, and was a "plantita."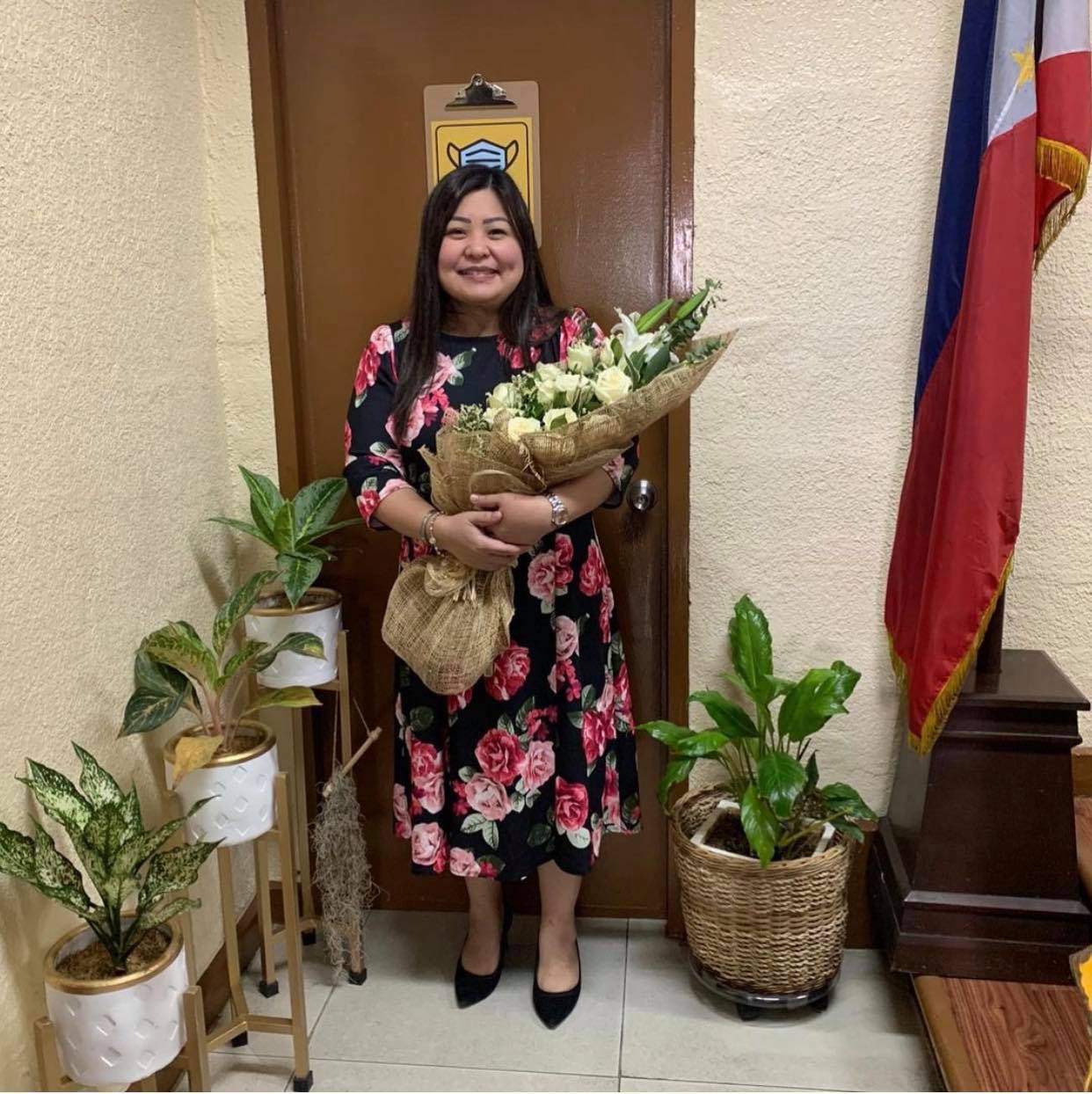 There will be several online memorials to be held in her honor in the next couple of days, quickly organized by her friends and colleagues. They will be attended by an illustrious list of justices, lawyers, and professors.
"It's a testament to your sweet and serene spirit that our block immediately came together to reminisce and to honor you, and to pray for your eternal repose," said her classmate Marci Beltran-Angeles.
"I once told her that should we both grow old without having married, we should live together and take care of each other. I had given her instructions on what to do when I die. I realize now she never gave me any instruction," said Guinomla.
'Unparalleled' commitment
"Sis Tessa's commitment to the rule of law and devotion to the delivery of justice were unparalleled," said the UP Portia Sorority in a statement.
Chief Justice Diosdado Peralta called her "a big loss to the judiciary."
Former chief justice Lucas Bersamin said Abadilla, who was his former clerk, was "a hardworking judge." She was "one of the shining lights in the judiciary," said Associate Justice Marvic Leonen.
Ibadlit said that during one of her last conversations with Abadilla, the judge was asking for help in finding the best cases database to subscribe to.
"She wanted to keep abreast of the decisions of the Supreme Court," said Ibadlit.
Former Supreme Court spokesperson Ted Te said of Abadilla, his former student: "One of the joys of teaching law is seeing your students graduate, pass the bar, succeed, and become the best version of themselves possible."
"Judge Tessa Abadilla was one of those students who strived to become the best version of herself," said Te.
Her friends are proud of what she had become, but heartbroken that her life was cut so short, and so violently, too.
The Department of Justice (DOJ) had ordered a probe that would look into the security of courthouses, as the Supreme Court reviews its own protocols.
Abadilla is the 8th judge to be killed since the Duterte administration took over in 2016, and is the 51st to have been slain in the legal profession.
"We respect the memory and do justice to Judge Abadilla and all judges, prosecutors, lawyers, and workers in the justice sector who were killed for doing their sworn duty by instituting reforms to protect and secure those who implement the rule of law," said Integrated Bar of the Philippines (IBP) national president Domingo Cayosa. – Rappler.com